There are many apps for stroke patients that can help with recovery at home – or anywhere on-the-go.
Stroke patients that rely on a fixed number of therapy sessions can get extra benefit from stroke recovery apps, which make therapy accessible away from the clinic.
We gathered the best apps for stroke patients and organized them into 3 categories: speech therapy, cognitive fitness, and games. Enjoy!
Speech Therapy Apps for Stroke Patients
If you have aphasia or communication problems, then these speech therapy apps can help.
They are all widely recognized by speech-language pathologists, whom are the experts in recovering speech and communication skills after stroke.
Below are the best speech therapy apps for stroke patients, followed by apps for cognitive fitness.
1. CT Speech and Cognitive Therapy App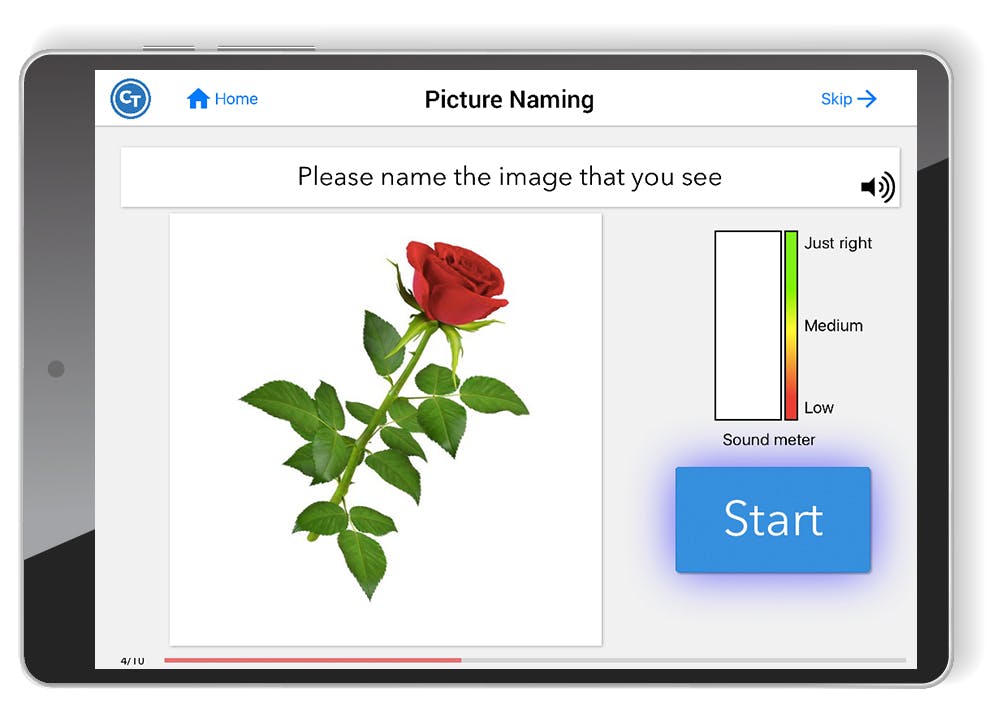 The best speech therapy app for stroke patients is the CT Speech and Cognitive Therapy App.
It's top-rated because it was designed by speech-language pathologists, so it's ideal for therapy between clinical speech therapy sessions.
The CT App contains over 100,000+ speech and cognitive exercises designed to help you rewire your brain and improve aphasia.
Price: $25/month
CT Speech and Cognitive Therapy App »
2. Proloquo2Go
This app is great for patients that can't talk after stroke. It works by providing the user with quick access to symbols for "core words."
Surprisingly, studies show that just 200-400 words make up 80% of what we say. Proloquo2go provides quick access to these core words, which provides a much-needed means of communication to stroke patients that can't talk.
Price: $249
3. Tactus Therapy
Tactus Therapy is also designed for stroke survivors with aphasia. It requires multiple apps if you have multiple areas you want to work on (whereas the CT App provides it all in one).
Price: $199 for the 6-app bundle
Apps for Stroke Patients with Cognitive Difficulties
These stroke recovery apps can help improve cognitive fitness:
4. ELEVATE Brain Training App
Elevate was designed to help you improve cognitive function through educational games. Elevate users reportedly improved 69% more than non-users across four key skills.
Furthermore, users that train 4 times per week improved 18% more than users who trained 2 times per week. This backs up the principle that repetition and consistency are key to recovery.
Price: free with in-app purchases
5. Aura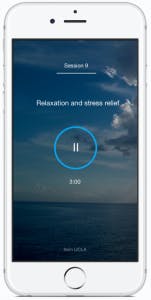 Aura is a meditation app that, while not specific to recovery, can still help stroke patients.
That's because meditation is proven to help stroke recovery by:
Improving attention, emotion regulation, and mental flexibility
Reducing tiredness, fatigue, and depression
Growing your brain and improve information processing
Those are powerful benefits that you can get from something as simple as meditation. And Aura makes it easy by providing different 3-minute guided meditations every day.
Meditation has been proven to help stroke patients with recovery. Aura is a great meditation app that provides a different 3-minute meditation every day.
Price: free with paid upgrades
6. Lumosity
Lumosity is a "brain training" app designed for adults of all ages. While it's not intended for stroke recovery, many stroke patients still find it helpful.
The app is enjoyable and easy to use, which makes it easier to stick with it!
Price: $59.99/year after a free trial
7. What's the Saying?
Stroke patients that struggle with cognitive function can benefit from brain-stimulating word games like What's the Saying?
The app takes you through various clever games that help stimulate your critical thinking skills. This one is only available through the Apple App Store.
Price: free with paid options
8. What's the Difference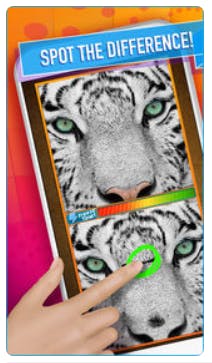 This stroke recovery app is available for both Apple and Android devices. It stimulates critical thinking by challenging you to identify small differences between otherwise-identical pictures.
It's a great fit for any stroke patient looking to improve cognitive fitness.
Price: free with paid upgrades
Free iPad Games for Stroke Patients
If you're looking for a way to both have fun and get a little extra "therapy" in, try these iPad games for stroke patients:
Since fine motor skills are one of the slowest functions to return after stroke, these iPad apps can help you get some mild hand exercise while enjoying some fun.
Remember that repetition is how the brain rewires itself and recovers after stroke. The more consistently you use your stroke recovery apps, the more you will see improvement.
We hope you enjoy these top apps for stroke patients!