Step 1: Assemble Your Cycli
When your Cycli arrives, you will find everything you need to assemble your new device.
Follow along to this video to guide you through set up.
If you need any help at all, support is always available by calling us at 1-800-593-5468 Mon-Fri from 9am-5pm.
Step 2: Download the Cycli App & Register
Go to the app store on your phone and download the app called Cycli.
Open the app and click the word register to create an account.
You will need to set up a username. This name will be displayed in any public or private groups that you join, so make it a good one!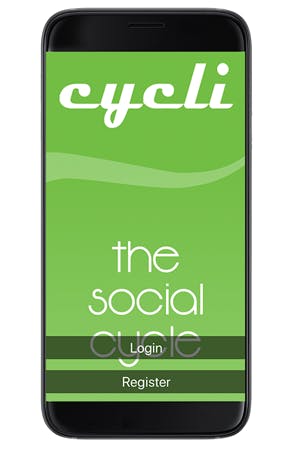 Step 3: Pair Your Cycli & Start Cycling
After you've created an account, it will ask you to pair your Cycli. Make sure that your Cycli is nearby and charged, and it will appear on this screen.
Simply tap on your Cycli to pair. The numbers displayed on your phone should match the numbers on Cycli's touchscreen.
Once you complete this set up, you're good to go!
You will be sent to your dashboard where all your metrics will be synced to your app. As you begin to cycle, you will see the data on your phone.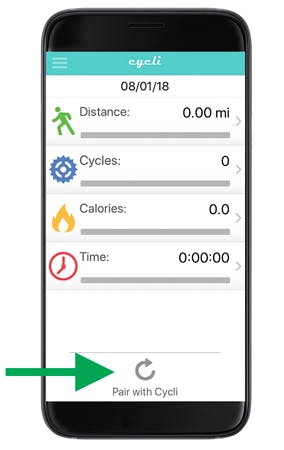 Step 4: Join the Flint Fam Public Group
When you open the Cycli app, you will see 3 bars in the upper left corner. Tap that icon to pull up the menu. From here, click on Groups.
In the lower right corner, you will see a red icon to add a new group.
Tap this icon and select "join existing group."
For group name, enter "Flint Fam!" (don't forget the space between Flint and Fam, and don't forget the exclamation point!)
Because this is a public group, there is no need to enter a password, so skip that step and hit Join Group.
Boom! You're in!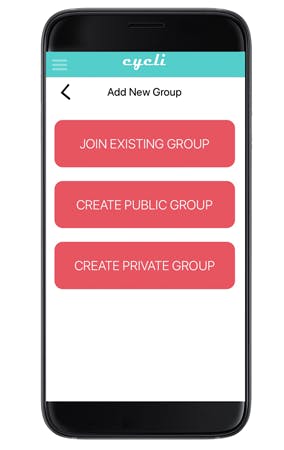 Now It's Time to Rock & Roll!