Improve Hand Function in 2 Weeks with Therapeutic Music and Gaming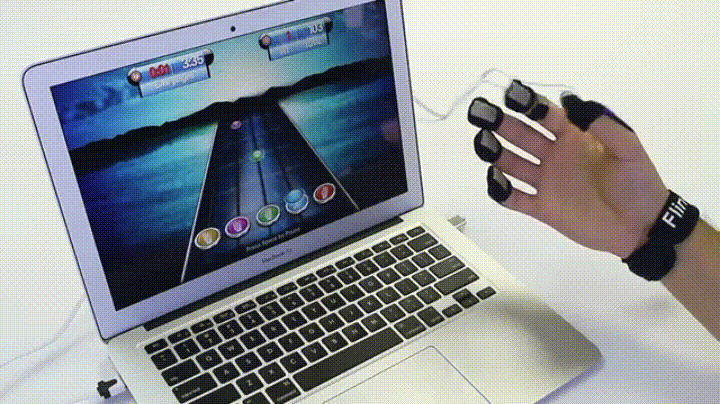 What is MusicGlove?
MusicGlove is a hand therapy device that is clinically proven to improve hand function in 2 weeks.
It works by motivating users to perform hundreds of therapeutic hand and finger exercises while playing an engaging musical game.
How do you use it?
To use the device, you simply put the MusicGlove on your hand, plug it into your personal laptop or Flint tablet, and press play.
Then, follow along and make the appropriate pinching movements when each musical note floats down the screen.
Validated in Clinical Trials
Want to try MusicGlove with your patients to see if it's a good fit for your clinic?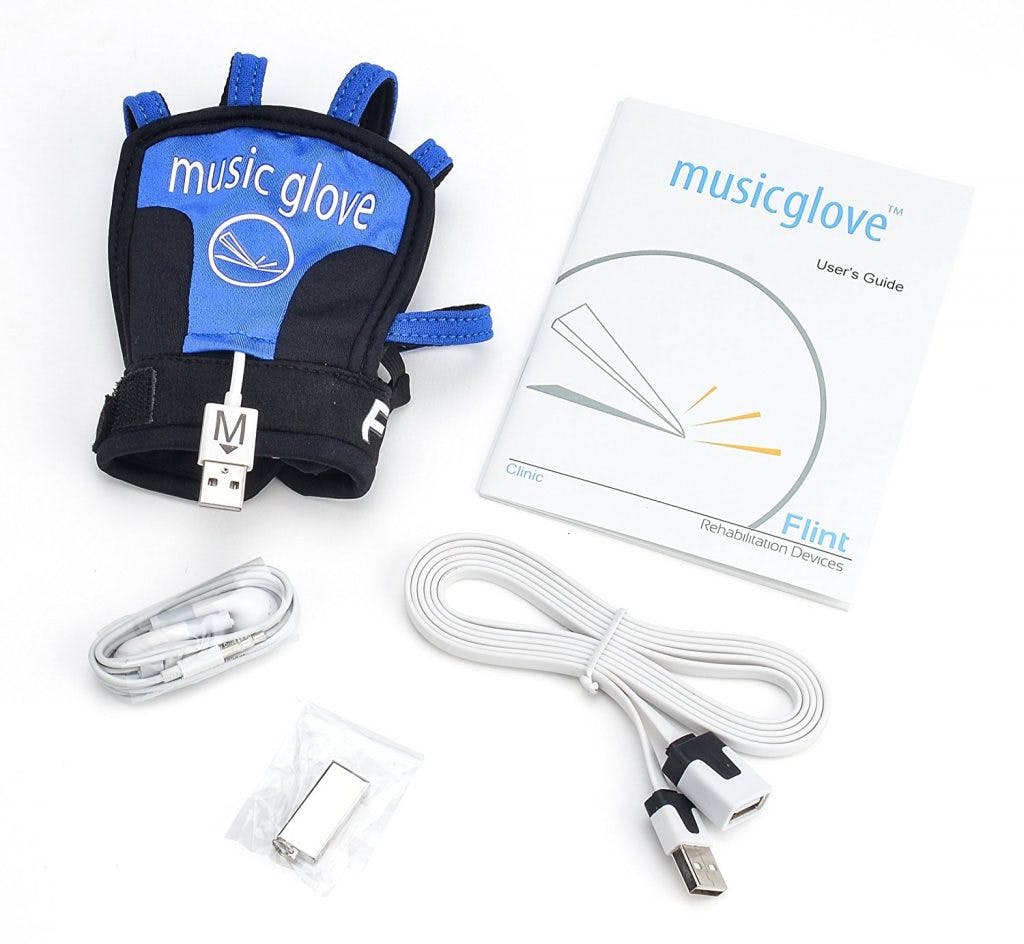 Sign up below to get a free 21 day demo:
For Clinicians:
Is this a Covered Service?
MusicGlove Therapy can be billed as neuromuscular reeducation or as a therapeutic procedure/exercise (i.e. CPT codes 97112 and 97110).
Where can you ship it?

We offer shipping within the continental US, Hawaii, and Canada.
What's your return policy?
If you choose to purchase MusicGlove, we accept returns at any time within 30 days of purchase.
If you are unsatisfied with MusicGlove for any reason, simply contact us and we will send you a prepaid return label.
How much does MusicGlove cost for the clinic?
The clinic version of MusicGlove ranges from $2,393.00–$2,992.00 depending on the console you wish to purchase. 
The $2,393 version comes with software that you can install onto one computer or laptop and 6 gloves.

The 

$

2,592 version comes with a 10″ touchscreen tablet with preinstalled software and 6 gloves.

The $2,992 version comes with a 21″ touchscreen computer with preinstalled software and 6 gloves.
For Clinicians and Their Patients:
How much does MusicGlove cost for my patients?
If your patient has a laptop that is less than 5 years old, then he/she can use the software-version of MusicGlove, which is $349.
If your patient does not have a laptop, then he/she can purchase MusicGlove with a 10″ tablet with preinstalled MusicGlove software for $549.
Will insurance cover MusicGlove for my patients?
Unfortunately Medicare does not cover restorative technology currently in the US. For this reason, we offer a 30-day money-back guarantee so that your patient can be sure that they're satisfied with their MusicGlove home therapy device.
Can my patients use MusicGlove with no hand movement?
MusicGlove is intended for patients who can touch their thumb to at least one of their fingertips.
However, if your patient cannot make that movement but are still interested in MusicGlove, then please read this article to determine if you'd like to try using the device passively.
How can my patients maximize their progress?
To maximize your results using MusicGlove, we recommend following our Recommended Regimen (click here to view the PDF).
Violet Sellers, OTR/L, explains how MusicGlove works
Hellen Hayes Hospital demonstrates how MusicGlove has helped many patients improve hand function
MusicGlove for Clinic Use Information
Trusted by America's Top Clinics
Ready to Try MusicGlove In Your Clinic?
MusicGlove for one personal computer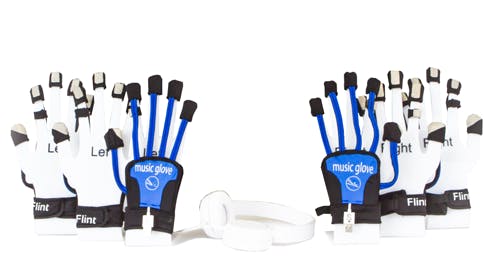 Includes:
6 MusicGloves (S, M, L pairs)
MusicGlove software for one personal computer
Headphones and connector cable
1-year service contract (coverage on all software, hardware, and firmware)
$2,393

MusicGlove with 10″ Touchscreen Tablet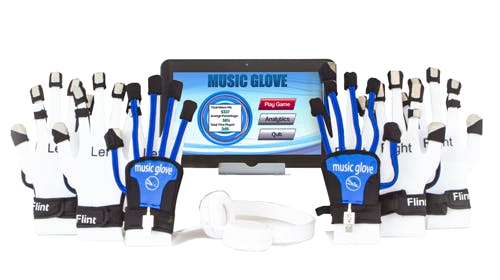 Includes:
6 MusicGloves (S, M, L pairs)
10″ touchscreen tablet with pre-installed software
Headphones and connector cable
1-year service contract (coverage on all software, hardware, and firmware)
$2,592