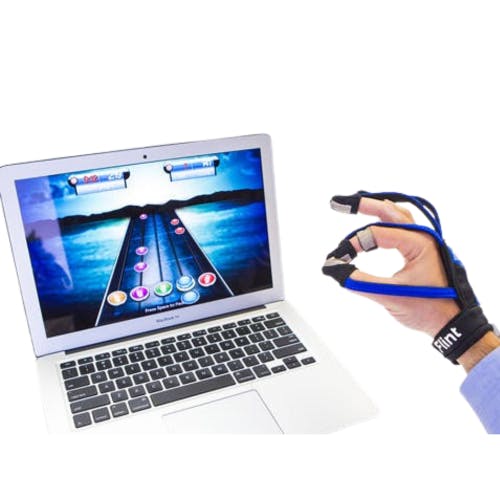 Try it 100% risk-free for 30 days!
If MusicGlove doesn't help, you get a full refund within 30 days of delivery, no questions asked.
MusicGlove Hand Therapy for PC/Mac
Clinically proven to improve hand function in 2 weeks
FDA listed neurorehab that helps improve mobility for hands and fingers
Combines therapeutic music and gaming for an immersive rehab experience
Used in 300+ rehabilitation hospitals, 10,000+ homes
If you want a portable, all-in-one solution, get MusicGlove with a Tablet here.
30 day full refund return policy
Free shipping within the continental US
Improve Hand Function Within 2 Weeks
MusicGlove is clinically proven to work
MusicGlove works by motivating users to perform hundreds of therapeutic hand and finger exercises while playing an engaging musical game.
To use the device, you simply put the MusicGlove on your hand and press play.
Then, follow along and make the appropriate pinching movements when each musical note floats down the screen.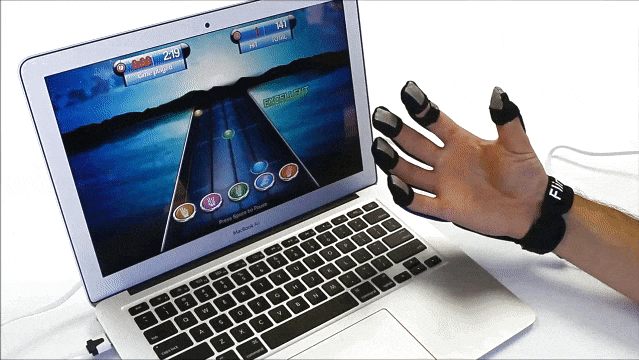 Watch How MusicGlove Works
Clinically Proven Hand Therapy
Exercise with MusicGlove has been clinically proven to:
Improve hand function in 2 weeks with a total of 6 hours of use
Lead to functional gains such as opening a door, washing dishes, typing, and using the restroom independently
Motivate safe, high-intensity movements that initiate neuroplasticity in the brain
Frequently Asked Questions
Maximize Your Mobility & Save!
Get up to $75 OFF when you bundle MusicGlove + FitMi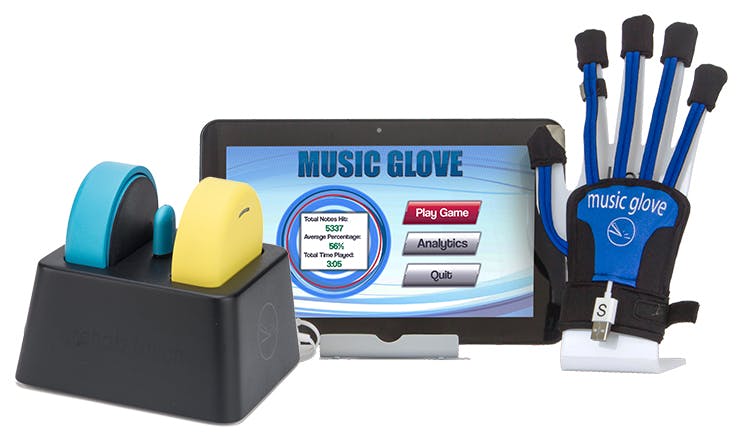 MusicGlove fine-tunes your hand strength and dexterity while FitMi targets full-body mobility.
Get up to $75 OFF when you bundle these two home therapy programs together.
Get Started with MusicGlove!
Every MusicGlove is backed by our 30-day money-back guarantee
MusicGlove for PC and Mac
Works with compatible computer
MusicGlove with Tablet
Includes 10" Flint Tablet
MusicGlove + FitMi Bundle
Save $50 when you bundle!

Includes MusicGlove hand therapy

Includes FitMi home therapy