Wondering if there's a link between spinal cord injury and low blood pressure?
Orthostatic hypotension is a condition many people will experience after spinal cord injury.
It's characterized by a drop in blood pressure whenever you try to sit or stand up after laying down for long periods.
This article will explain how spinal cord injury can cause low blood pressure and what you can do to manage it. Let's start!
What Causes Low Blood Pressure After Spinal Cord Injury?
One of the main functions of the autonomic nervous system is to control involuntary body functions like blood pressure and heart rate.
Vasoconstriction is when your blood vessels constrict, which increases blood pressure.
In contrast, vasodilation is when your blood vessels expand, which causes low blood pressure.
After spinal cord injury, the communication between your brain and body gets disrupted and the reflexes that cause blood vessels to constrict and relax may be lost.
Consequences of Low Blood Pressure After Spinal Cord Injury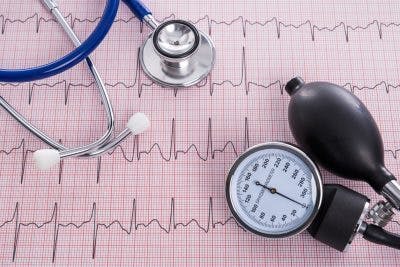 When you have prolonged vasodilation and your blood pressure drops too low, your body enters a negative feedback loop.
Blood starts to pool in your arms and legs, so the total amount of blood circulating back to your heart is reduced.
Because many spinal cord injury patients experience paralysis in their legs, they aren't able to perform enough muscle contractions to counteract blood pooling.
The less blood your heart receives, the less blood can be pumped back to the body.
Our bodies need blood to fuel cellular activity. With insufficient circulation, our major organ systems will start to dysfunction and eventually shut down.
Orthostatic Hypotension and Spinal Cord Injury
Orthostatic hypotension is defined as the "sustained reduction of systolic blood pressure of at least 20mmHg or diastolic blood pressure of 10 mmHg within 3 min of standing or head-up tilt to at least 60° on a tilt table."
Although anyone can get orthostatic hypotension, it is significantly more common amongst cervical and high-thoracic spinal cord injury patients.
Therefore, SCI patients with quadriplegia are more likely to experience orthostatic hypotension than SCI patients with paraplegia.
Additionally, it's more common in the first couple of weeks following a spinal cord injury than later.
Signs of Orthostatic Hypotension
Upon getting up, people with orthostatic hypotension often experience:
Lightheadedness
Dizziness
Impaired vision
Fainting
Muscle weakness
Temporary loss of consciousness
Shortness of breath
These symptoms are all characteristic of reduced blood flow to the brain.
Orthostatic Hypotension Management
The treatment goals for orthostatic hypotension are to increase circulation and to reduce pooling of blood in the arms and legs.
Management techniques for orthostatic hypotension include:
Taking your time getting up. If you get up and suddenly start to feel disoriented, sit or lay down again until the dizziness goes away. It's likely that you stood up too fast. Then, slowly and cautiously, try to get up again.
Staying hydrated. It's very important to make sure that you're drinking enough water. Dehydration can lower fluid volume in the body and result in unstable blood pressure.
Increasing sodium intake. Sodium can help increase blood pressure.
Medications. Doctors may prescribe medications that cause your blood vessels to constrict called vasopressors to help prevent blood pooling and increase circulation.
Exercising. Before standing up, people with orthostatic hypotension may benefit from performing mild sitting exercises to increase circulation.
Spinal Cord Injury and Low Blood Pressure: Summary
Spinal cord injury can affect involuntary processes like blood pressure regulation.
When the autonomic nervous system isn't receiving signals from the brain to regulate the tightening and relaxing of your blood vessels, they stay loose which causes low blood pressure and blood pooling.
Most SCI patients with orthostatic hypotension will experience dizziness and need to avoid standing up too quickly. Ignoring symptoms of orthostatic hypotension can lead to fainting.
Orthostatic hypotension is manageable and much more common in the first few weeks following a spinal cord injury due to spinal shock.
Hopefully, this article helped you better understand the relationship between spinal cord injury and low blood pressure. If feelings of disorientation persist, seek medical attention. Good luck!