Meet the Experts Behind the Blog
Neuro Rehab Is Our Specialty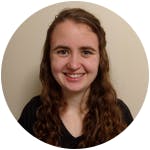 Elizabeth Denslow, OTRL, CLT graduated in 2017 from Grand Valley State University with her master's degree in Occupational Science and Therapy.
She then worked as an occupational therapist in a rural area of northern Michigan, treating patients primarily in home health and outpatient settings.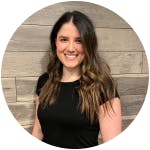 Mariah Cairer is a Doctor of Physical Therapy, completing her graduate and undergraduate education at the University of Missouri. Her clinical practice focuses on neurologic and orthopedic populations including patients with stroke, TBI, and Parkinson's as well as a wide variety of musculoskeletal injuries. She began her career in Alaska and now travels, both in the
United States and abroad, utilizing her skills as a physical therapist to inspire patients to get stronger and work toward their recovery goals.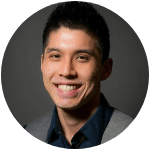 Andrew Tran is a board-certified Neurologic Clinical Specialist and Certified Strength & Conditioning Specialist working at a level 1 trauma center working with the most diverse and complex patient population in San Francisco. He has active involvement in the realms of neurological rehabilitation, orthopedic and trauma care, and sports performance, and believes that every individual has potential to improve no matter where they are. In addition to his full-time physical therapy career, Andrew serves as volunteer faculty at University of California, San Francisco, high school track & field coach, and adaptive sports advocate with the Challenged Athletes Foundation.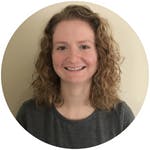 Jennifer Swann is a practicing Occupational Therapist having completed her undergraduate degree in Health Management at Southeast Missouri State University and attaining her Master of Science in Occupational Therapy at Maryville University in St. Louis, Missouri. She currently works in an acute care hospital treating individuals admitted with neurological, orthopedic, cardiovascular, or cancer related diagnoses. She is also a practicing outpatient hand therapist treating a variety of hand and upper extremity injuries and conditions. Her previous experience includes working in an outpatient neurological rehabilitation day program treating diverse neurological-related diagnoses such as stroke, TBI, MS, Parkinson's, and lower extremity amputations.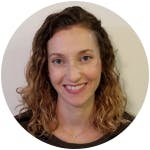 Courtney Maher is an Occupational Therapist with over five years of experience working in acute inpatient rehabilitation settings.
During her work, Courtney has gained valuable experience working with patients suffering from stroke, traumatic brain injury, spinal cord injury, Multiple sclerosis, Guillan-barre syndrome, Parkinsons, and ALS, as well other conditions such as amputations, cardiac diagnoses, and general orthopedics.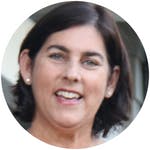 Andrea began her career in basic science research earning a BS from UC Davis in Physiology (1991) and a MA in Human Biodynamics from UC Berkeley (1994).  She graduated from Rush Medical School with a MS in Occupational Therapy in 1997 and has worked since then in a variety of Rehabilitation specialties.  Andrea has worked in the acute and outpatient settings with patients suffering from stroke, traumatic brain injury, Parkinson's disease, ALS, multiple sclerosis, orthopedic conditions, chronic fatigue syndrome, cancer and treatment side effects, cognitive deficits, as well as Lymphedema. She currently works for St. Joseph Hospital in Orange in their cancer rehabilitation addressing "chemo brain" and lymphedema.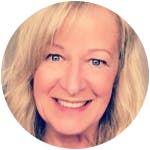 Barbara has been practicing Occupational Therapy in a variety of medical settings for 45+ years:
Inpatient psychiatry, Acute hospital, Inpatient/Outpatient Rehab, Home Health, Skilled Nursing, Community Rehab Exercise groups.
Specialty training includes Cancer Rehab/Recovery and John Barnes Myofascial Release.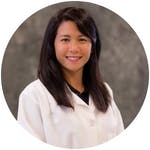 Rowena Tam, PT, DPT has worked in outpatient orthopedics for 5+ years with expertise in vestibular disorders. Her doctoral project worked closely with individuals with incomplete spinal cord injuries and has extensive experience working with TBI and blast injuries. She is currently pursuing her PhD in Oncology Rehabilitation.