Meet the Experts Behind the Blog
Neuro Rehab Is Our Specialty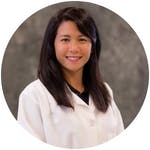 Rowena Tam, PT, DPT has worked in outpatient orthopedics for 5+ years with expertise in vestibular disorders. Her doctoral project worked closely with individuals with incomplete spinal cord injuries and has extensive experience working with TBI and blast injuries. She is currently pursuing her PhD in Oncology Rehabilitation.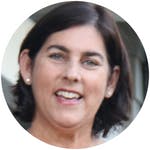 Andrea began her career in basic science research earning a BS from UC Davis in Physiology (1991) and a MA in Human Biodynamics from UC Berkeley (1994).  She graduated from Rush Medical School with a MS in Occupational Therapy in 1997 and has worked since then in a variety of Rehabilitation specialties.  Andrea has worked in the acute and outpatient settings with patients suffering from stroke, traumatic brain injury, Parkinson's disease, ALS, multiple sclerosis, orthopedic conditions, chronic fatigue syndrome, cancer and treatment side effects, cognitive deficits, as well as Lymphedema. She currently works for St. Joseph Hospital in Orange in their cancer rehabilitation addressing "chemo brain" and lymphedema.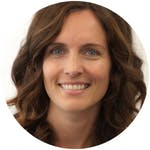 Rebecca Politis is a speech-language pathologist with over 17 years of experience working with individuals of all ages with cognitive, communication, and swallowing disorders. She has worked in medical settings across the continuum of care – from critical care, to acute inpatient rehabilitation, to outpatient.
Rebecca's clinical specialty is working with patients with acquired brain injuries, particularly with community reintegration after hospitalization. She places a high value on treatment of the whole person and has a strong interest in the intersection of neuro-rehab with mental health.