Track Every Rep with MiGo!
Don't Let Your Hard-Earned Movements Go Unnoticed
MiGo is the first activity tracker designed specifically for rehab.
It tracks more than just steps — it tracks every move you make, including arm, trunk, and leg movements that most activity trackers miss. It's also smart enough to rule out unintentional movements, like a tremor.
Knowing your "rep count" is incredibly important for rehab, but unfortunately most stroke survivors aren't aware of their daily movements.
Research shows that if you get feedback on how much you are moving, you have a much better chance at recovery.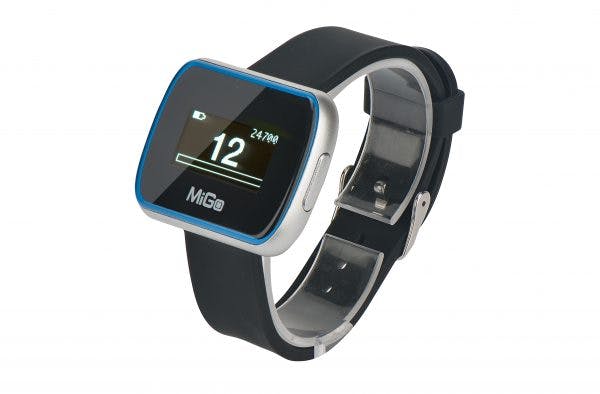 Small Signs of Progress Lead to Big Results
Know Your "Rep Count" for a Better Recovery
MiGo is your personal cheerleader that will not only give you a "rep count,"  but will motivate you to move your affected side with a unique Smart Goal!
Can you imagine what it would be like to train for a race without knowing how fast your time was each day? It would be impossible know if you were improving.
Similarly with rehab, it is critical to make small improvements each day or week. But you can't push yourself to see those gains unless you have a reliable number to count on.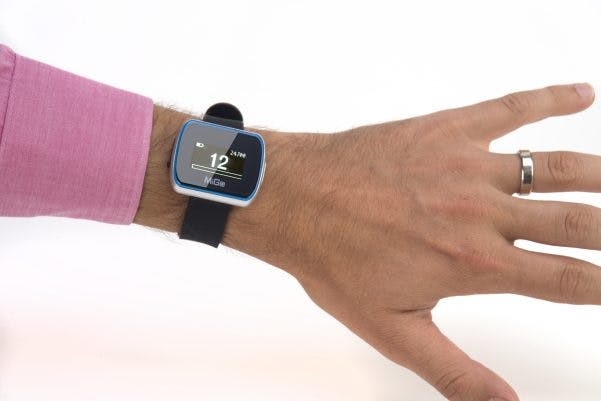 What Makes MiGo Different from Other Smart Watches?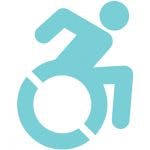 Works for All Stages of Recovery
Whether you use a walker, wheelchair, or can't leave your bed, MiGo is sensitive enough to count your daily movements.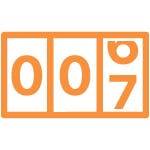 Full-Body Rep Counter
MiGo leaves no rep behind. MiGo's patent-pending algorithms can register even small movements like brushing your teeth.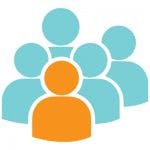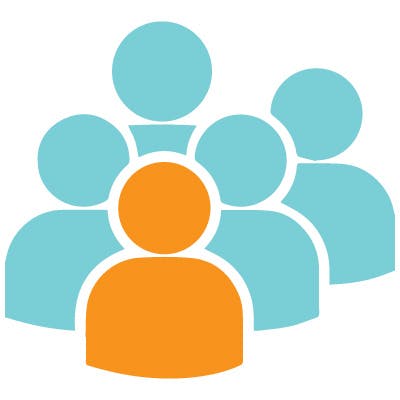 Collaborative Groups & Group Chat
Stay accountable by creating a weekly goal that you, your family, and friends can all work together to achieve.
Keep Yourself Challenged with Smart Goals
MiGo Adapts to Your Movement Level and Sets a Smart Goal Each Day
Your Smart Goal displays at the top of your screen so that you know what you're working for.
Studies also show that recovery is enhanced when patients are challenged at an appropriate level – formally called the "Challenge Point Framework."
As your reps increase, your Smart Goal will get higher and higher so that you can get better and better.
This keeps you optimally challenged at all times.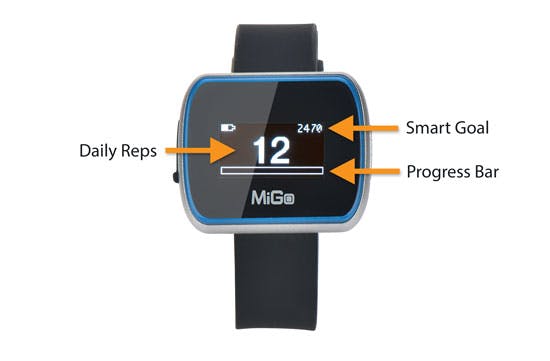 Finally! Rehab Tech That's Easy to Use!
MiGo Literally Works Right Out of the Box
Simply strap it to your arm and get moving!
MiGo keeps everything simple with:
Large numbers
One easy-to-push button
One rep count number
One easy-to-understand daily goal
No smartphone required
But if you want to get more techy, you have the option to connect MiGo to your smartphone to keep track of your performance history and join collaborative groups.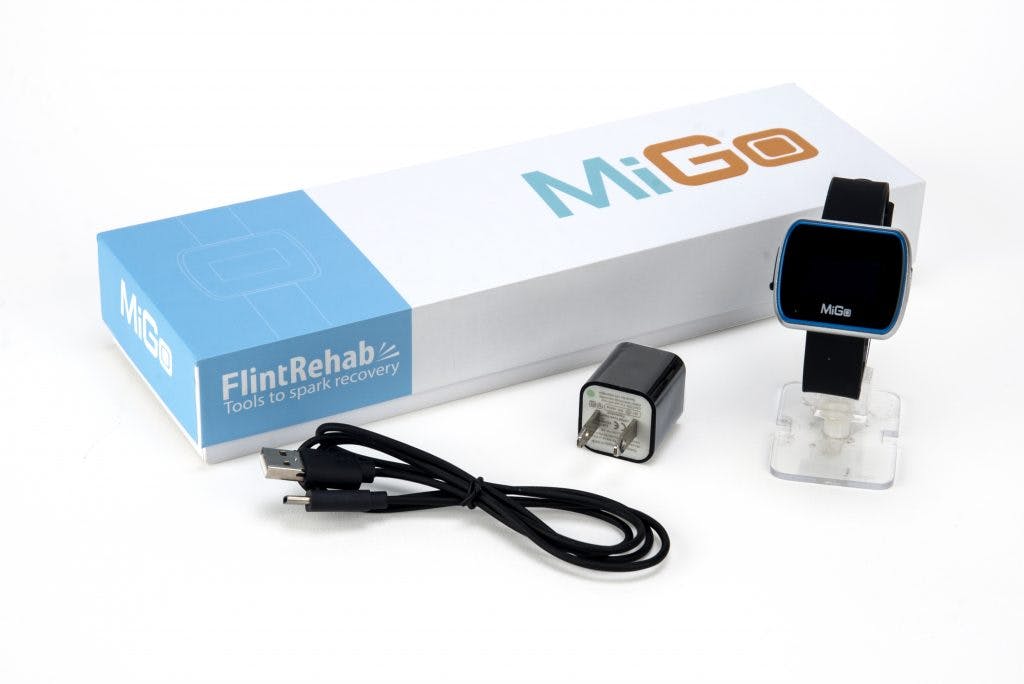 Never Do Rehab Alone Again
Get Everyone Involved in Your Recovery
Your caregivers, friends, and family can join you on the road to recovery by getting a MiGo of their own.
Everyone wants to support you in your recovery, and now you can stay connected through MiGo groups.
When you create a public or private group in the MiGo app, everyone can contribute to a custom group goal.
Then, your family and friends can cheer you on in the group chat room and support you on the road to recovery.