Looking for some natural remedies for post-concussion syndrome? You've come to the right place.
These homeopathic treatments are ideal for people looking to stay away from heavy medications. They also promote faster healing.
Let's get started.
Natural Remedies for Post-Concussion Syndrome
The following are a few of the most effective natural remedies for post-concussion symptoms.
1. Essential Oils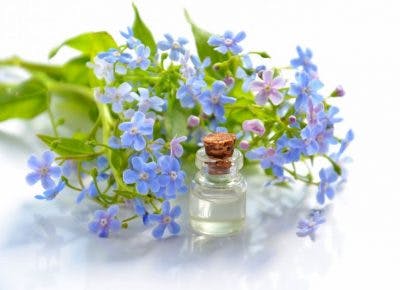 By far, the most common post-concussive symptoms are headaches and migraines. One of the most popular home remedies to treat concussion symptoms is to diffuse high-quality lavender essential oil.
Researchers have found that lavender is a safe and effective remedy for migraines. It can even help with anxiety and nausea symptoms.
Just make sure you are not allergic to lavender before trying it.
2. Acupuncture
Another helpful natural remedy for post-concussion syndrome is acupuncture.
Not only can acupuncture relieve many concussion symptoms such as migraines and dizziness, several studies have shown that it promotes the production of BDNF which will help speed up your recovery time.
Of course, that doesn't mean it's a miracle cure. While some brain injury patients report significant improvements after acupuncture, some do not see any benefits, so there is no guarantee it will help everyone.
Still, if you are looking for more natural ways to treat post-concussion syndrome, acupuncture might be a good fit for you!
3. Fish Oil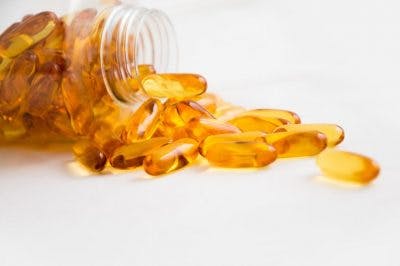 Fish oil is clinically proven to speed up healing of concussions.
That's because the omega-3 in fish oil promotes BDNF, a neurotrophic agent that boosts the production of new brain cells.
You don't want to take just any fish oil supplement, however. Not all fish oil brands contain the same amount of omega-3. Some labels will claim it contains "1,200 milligrams of fish oil" but that refers to the total amount of oil, not the omega-3 content, which is all that matters.
Therefore, when shopping for a fish oil supplement, look at the supplement facts, and add up the listed milligrams of EPA and DHA. That will show you how much omega-3 you are actually getting.
The ideal dose is at least 1,000 mg of omega-3 content, though for people recovering from concussion, the dose should be even higher.
Make sure you only use fish oil supplements after you have ruled out any intracranial bleeding you might have.
Besides fish oil supplements, you can get omega-3 from fatty fish such as salmon and certain nuts like pecans and walnuts.
4. Turmeric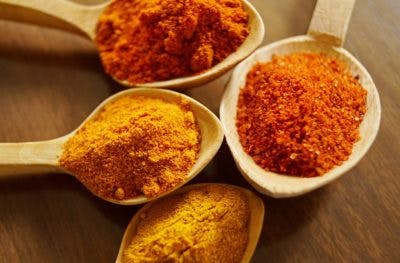 Turmeric is an anti-inflammatory spice that has been found to reduce swelling and pain in mice.
It's also been used to treat depression, another common side effect of concussions.
Turmeric has a strong taste, and can take some getting used to. But because it is a spice, you can add it to almost anything! You can sprinkle some on rice, eggs, or add some to your tea. Chicken soup also goes great with turmeric.
If you want more specific ideas for how to use turmeric in your diet, check out these recipes.
5. Manual Neck Therapy
Most people don't know that a neck injury can have the exact same symptoms as post-concussion syndrome. They just assume that their symptoms are stemming from their brain.
But if your symptoms have not subsided after several months, it is possible the problem is in your neck, even if you do not have neck pain.
If nothing else seems to be working for you, it might be worth seeing a professional massage therapist to rule out whiplash.
6. Saffron Tea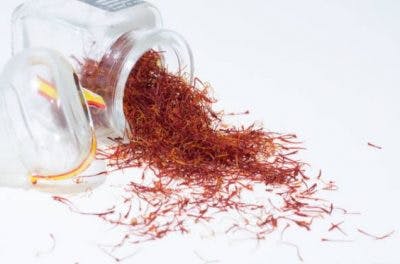 Saffron is one of the most potent antioxidants that can cross the blood brain barrier. It's been used for centuries to treat neurological conditions and severe headaches.
Several studies have demonstrated its effectiveness at reducing inflammation.
7. Creatine
Creatine's most famous use is as a work-out supplement, but recent research suggests it has brain-healing properties as well.
It works by helping extend the energy capacity of cells, including brain cells. This means the brain will have more energy to heal itself.
8. Flavonoids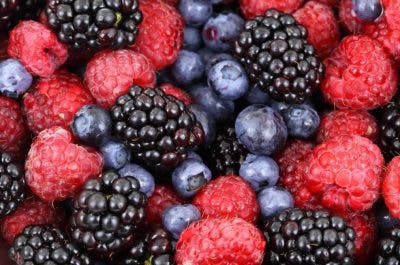 Perhaps the best natural remedy for post-concussion syndrome is a type of food called flavonoids.
Flavonoids are rich in antioxidants and stimulate BDNF, both of which significantly aid in the brain's healing process.
Most brightly colored foods contain flavonoids, including:
Blueberries
Cranberries
Red kale
Strawberries
The more antioxidants you consume, the more you will reduce the inflammation in your brain. Over time, this will alleviate your symptoms.
9. Light Exercise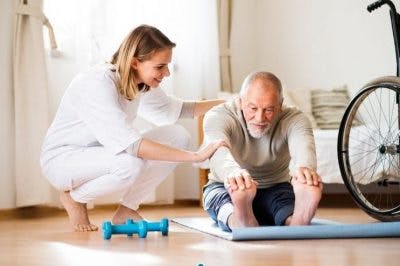 While rest is critical during the first few days after a concussion, new research is showing that light, aerobic exercise can help drastically reduce post-concussion syndrome symptoms.
Here are some of the reasons that exercise is such a great natural remedy for concussions:
Exercise increases blood flow to your brain. When you practice aerobic exercise, this improves your cardiovascular functioning, which increases blood flow to every part of your body, including your brain. More blood flowing to your brain means more nutrients for your brain to receive, which means your brain can function much better!
Exercise affects neurotransmitters. Neurotransmitters are chemicals in your brain that transmit messages between neurons. It is basically "transmission fluid" for your nerves. Scientists have found that regular physical exercise boosts the level of this "transmission fluid" in your brain, making the impulses in your brain travel faster from one nerve to the next. This increase in neurotransmitters helps you process information faster and can even improve your mood and memory!
Exercise activates neuroplasticity. Repetitive exercise is one of the best ways to engage your brain's neuroplasticity, which is the brain's ability to rewire and repair itself after brain injury.
Still, you should only do what you can handle. If even light exercise causes your symptom to worsen, then continue resting and try some other treatments instead.
Treating Post-Concussion Syndrome Naturally
It's hard living with post-concussion syndrome. When the symptoms drag on for weeks and months, you might feel as though this is the way life will be forever. But do not despair.
Most post-concussion syndrome cases will resolve, it just might take longer than expected. But with the right remedies, you should notice your symptoms subsiding, until eventually, you can return to normal activities.