Curious about the effects of using baclofen for spinal cord injury?
This article will explain what baclofen is used for, its pros and cons, and how to use it to improve mobility after SCI.
Let's get started!
Why Do Spinal Cord Injury Patients Use Baclofen?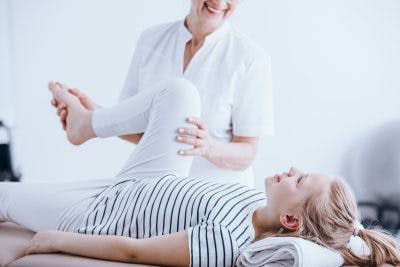 Spinal cord injury patients use baclofen to treat spasticity.
Spasticity is when muscles continuously stay contracted, which can result in jerky reflexes and stiff movements.
After an SCI, communication between the brain and body is disrupted. Therefore, sensory stimuli may not reach the brain, and instead, the spinal cord will direct a reflex muscle spasm.
Up to 78% of people with spinal cord injuries will experience some form of spasticity.
If not adequately managed, spasticity can cause chronic pain and further limit mobility.
Luckily, spasticity can be effectively managed through treatments like baclofen.
How Does Baclofen for Spinal Cord Injury Work?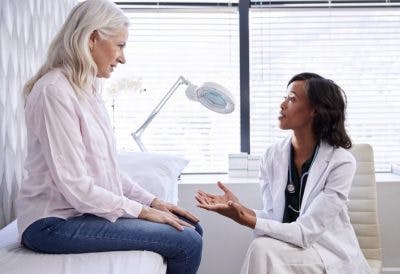 Simply put, baclofen is a muscle relaxant.
It works by activating GABA B receptors, which causes the release of potassium ions. This results in hyperpolarization, which slows down the formation of action particles.
Baclofen can be taken orally in the form of a pill or pumped near the spinal cord through a surgical implant.
Oral Baclofen
When taken orally, baclofen is administered throughout the entire body.
Oral baclofen has been widely used since the 1960s to reduce high muscle tone.
It has a half-life (the amount of time it takes for half of the drug's effects to be cleared from the bloodstream) of about 3-4 hours.
This means that the medication needs to be taken multiple times a day.
Intrathecal Baclofen Pump
Intrathecal baclofen therapy is when a pump and catheter are surgically implanted inside the body to deliver baclofen directly into the intrathecal space that surrounds the spinal cord.
One of the problems with oral baclofen is that it doesn't pass through the blood-barrier very efficiently.
Intrathecal baclofen allows for the medication to be directly administered around the spinal cord, making it more effective and requiring smaller doses.
There is also less risk of side effects with a baclofen pump because it doesn't enter the bloodstream.
An intrathecal baclofen pump allows for the medication to be precisely released throughout the day so that its effects can be carefully monitored, and doses can be easily adjusted by a medical professional.
Disadvantages of Intrathecal Baclofen for Spinal Cord Injury
A significant disadvantage of using intrathecal baclofen for treating spasticity is that it requires multiple surgeries.
There's a surgery to implant the pump and catheter, surgeries to replace the batteries (generally every 5-7 years), and surgeries to refill the baclofen pump (every 1 to 6 months depending on your dosage).
Additionally, intrathecal baclofen therapy is much more costly than oral baclofen.
Not all spinal cord injury patients will respond to intrathecal baclofen. Therefore, a 1-day screening test will help determine if it is an appropriate treatment for your spasticity.
Adverse Side Effects of Baclofen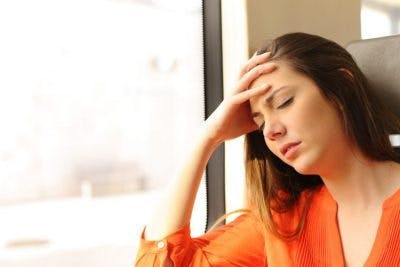 Adverse effects of using baclofen for spasticity include:
Nausea
Dizziness
Drowsiness
Weakness
Fatigue
It's also important to stay on top of your refill schedule because abrupt discontinuation of baclofen can result in withdrawal symptoms.
Alternative Spasticity Treatments for Baclofen
If your spasticity doesn't respond to baclofen or you'd like to explore your options, there are other spasticity treatments available.
Additional spasticity treatments include:
Stretching (to increase range of motion, flexibility, and lengthen tight muscles)
Orthotics (to ensure proper form and passively combat spasticity)
Physical Therapy (to improve motor function through exercise)
Occupational Therapy (to practice activities of daily living, learn how to use adaptive tools, and ease the transition back to everyday life)
Electrical Stimulation (functional electrical stimulation to directly stimulate the muscles or epidural electrical stimulation to excite neurons below the spinal cord lesion)
Message Therapy (to relax stiff muscles and improve circulation throughout the body)
Acupuncture (to increase inflammatory responses and neurotransmitter release throughout the body, which promotes free energy flow)
Botox (this is a nerve blocker that gets directly injected into spastic muscles to temporarily relieve high muscle tone)
Other Oral Medications (like tizanidine, benzodiazepines, and gabapentin)
Every spinal cord injury is unique, so spasticity treatments will vary from person to person.
Generally, a combination of these treatments provides the most effective spasticity relief.
Long-Term Use of Baclofen for Spinal Cord Injury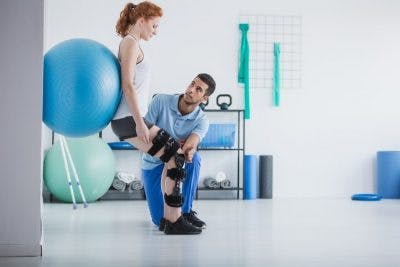 ©iStock.com/KatarzynaBialasiewicz
This study analyzed spinal cord injury patients who have been using intrathecal baclofen for at least 10 years.
They found that "long-term intrathecal baclofen therapy continues to be effective for reducing self-reported spasticity frequency, severity, and associated pain during long-term treatment."
However, baclofen only helps relieve spasticity, not recover mobility.
Physical therapy will train your body and central nervous system to work in sync again by promoting neuroplasticity (the central nervous system's ability to rewire itself).
By taking advantage of spared neural pathways that connect the brain and body together, processes like circuit reorganization and axonal sprouting can potentially recover functions affected by spinal cord injury.
Baclofen will help relieve spasticity so that you can optimize the effects of physical therapy.
The exercises are designed to increase range of motion by lengthening tight muscles, inhibit spastic muscles by strengthening underused muscles, and reduce the excitability of spastic muscles.
The more you repeat the exercises, the stronger new neural pathways in the spinal cord become, which will allow you to improve mobility.
Baclofen for Spinal Cord Injury: Key Points
Baclofen is a muscle relaxant used to temporarily treat spasticity after spinal cord injury.
Spasticity is best managed through a combination of interventions, and baclofen alone will not result in improved mobility.
Baclofen will allow you to focus on recovering functions by preventing spasticity from intervening.
It is essential to practice moving what you can as often as you can after a spinal cord injury to promote neuroplasticity.
Hopefully, this article helped you better understand how baclofen can contribute to recovery after spinal cord injury. Good luck!
Featured image: ©iStock.com/AndreyPopov