After a spinal cord injury, individuals may be prescribed baclofen to manage involuntary muscle contractions called spasticity.
Up to 78% of people with SCIs experience some form of spasticity. If not adequately managed, spasticity can cause chronic pain and further limit mobility.
Baclofen helps temporarily relieve spasticity so that individuals can focus on improving their motor functions.
To help you understand what baclofen is and how it may help relieve spasticity after SCI, this article will discuss:
How Baclofen for Spinal Cord Injury Works
Simply put, baclofen is a muscle relaxant. It works by activating GABA B receptors. GABA is a neurotransmitter that produces a calming effect on the central nervous system.
Low GABA activity is associated with epilepsy, spasticity, anxiety, stress, and pain. By increasing GABA activity, baclofen inhibits excitatory activity at the spinal reflexes. As a result, it can temporarily relieve spasticity and pain, which are common secondary complications of SCI.
This helps increase one's range of motion, which makes it easier for individuals to complete daily tasks with more independence. By using baclofen to effectively reduce the severity and frequency of spasticity after spinal cord injury, individuals can significantly improve their quality of life.
Now that you understand how baclofen affects the body, let's discuss how it can be administered.
Methods of Baclofen Administration
Baclofen can be taken orally or pumped directly into the spinal fluid. Depending on the severity of one's spasticity, different administration methods may be ideal.
Below, we'll discuss how these different methods affect the body.
Oral Baclofen
Oral baclofen has been widely used since the 1960s to reduce spasticity and high muscle tone.
It has a half-life (the amount of time it takes for the total drug amount in your bloodstream to be reduced by half) of about 3-4 hours. As a result, the medication typically needs to be taken multiple times a day.
Additionally, oral baclofen doesn't pass through the blood-barrier efficiently. Therefore, it may not provide sufficient spasticity relief unless taken in high doses. This increases one's risk of experiencing side effects, which will be discussed later in this article.
Intrathecal Baclofen Pump
If oral baclofen is not effective, intrathecal baclofen therapy may serve as a better alternative. It involves surgically implanting a baclofen pump into the abdomen. Then, a catheter pumps the medication directly into the fluid that surrounds the spinal cord.
This allows for the use of a much lower dose to achieve effective spasticity relief. Because it does not enter the bloodstream, there is also a lower risk of adverse side effects.
An intrathecal baclofen pump allows for the medication to be precisely released throughout the day so that its effects can be carefully monitored, and doses can be easily adjusted by a medical professional.
A disadvantage of using a baclofen pump for spasticity treatment is that it requires multiple surgeries. There's a surgery to implant the pump and catheter, surgeries to replace the batteries (generally every 5-7 years), and surgeries to refill the baclofen pump (every 1 to 6 months depending on your dosage).
Additionally, intrathecal baclofen therapy is more costly than oral baclofen.
In the next section, we'll discuss potential side effects that may occur when using baclofen after spinal cord injury.
Adverse Side Effects of Baclofen for Spinal Cord Injury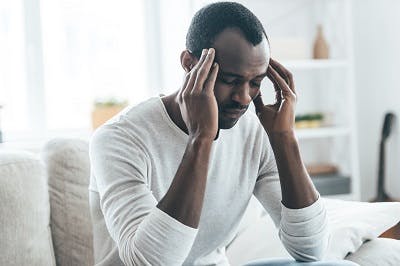 While baclofen is commonly used to help individuals with spinal cord injury manage their spasticity, it may not be ideal for everyone.
Adverse side effects of using baclofen for spasticity include:
Nausea
Dizziness
Drowsiness
Weakness
Fatigue
Headache
Constipation
Insomnia
Additionally, individuals should make sure to stay on top of their refill schedules. Abrupt discontinuation of baclofen may result in harmful withdrawal symptoms, such as:
Seizures
Hallucinations
Delusions
Psychosis
Fever
Dyskinesia (uncontrollable movement)
Increased spasticity
If you experience any of these side effects or withdrawal symptoms, promptly consult with your doctor.
Up next, we'll discuss alternative spasticity treatments you can use in place of or in addition to baclofen.
Alternative Spasticity Treatments for Baclofen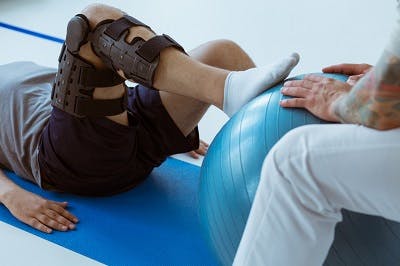 Every spinal cord injury is unique, and spasticity treatments affect each individual differently. If your spasticity doesn't respond to baclofen or you'd like to explore your options, there are other treatments available.
Additional spasticity treatments include:
Generally, a combination of these treatments provides the most effective spasticity relief.
Especially because individuals can build a tolerance to baclofen, it may be a good idea to incorporate alternative interventions into your spasticity management routine.
Up next, we'll discuss how to get the most out of your baclofen treatments.
How to Maximize the Spasticity-Relieving Effects of Baclofen
While baclofen use can be an effective way to manage spasticity after spinal cord injury, it will not provide permanent results.
One way to maximize the effects of baclofen for long-term relief is to take advantage of the reduced spasticity while on baclofen and practice physical and occupational therapy exercises.
The central nervous system uses neuroplasticity to make adaptive changes based on experience. Consistently stimulating the spinal cord through repetitive practice encourages circuit reorganization. As a result, movements affected by spasticity may be reassigned to undamaged regions of the spinal cord, leading to permanent spasticity relief.
Baclofen for Spinal Cord Injury: Key Points
Baclofen temporarily relieves spasticity after spinal cord injury. However, baclofen alone won't result in improved mobility.
Rather it helps relieve high muscle tone so that movements are less restricted. Individuals must continue to practice moving their affected limbs to stimulate neuroadaptive changes in the spinal cord and improve their motor functions.
Hopefully, this article helped you better understand how baclofen can contribute to recovery after spinal cord injury.