What is the Rancho Brain Injury Recovery Scale, and how can it help you?
This traumatic brain injury recovery scale can help illustrate what the rehabilitation process may look like.
Many neuro-rehab centers use recovery scales to rate how well their patients are recovering and let them know what to expect at each stage of recovery.
You're about to learn about the most popular brain injury recovery scale, which covers everything from initial injury to full recovery.
Understanding the Brain Injury Recovery Scale
A brain injury recovery scale measures a patient's cognitive functioning.
The most famous recovery scale is the Rancho Los Amigos Levels of Cognitive Functioning Scale, called the "Rancho Scale" for short.
The Rancho Scale has ten levels of cognitive functioning, each corresponding to a different stage of traumatic brain injury recovery.
Level 1: No Response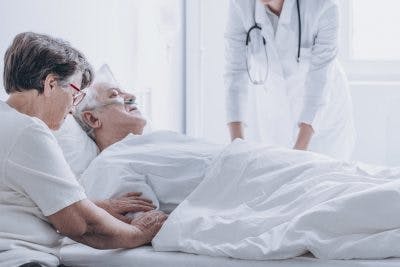 The Rancho Scale describes this stage as "a complete absence of observable change in behavior when presented with stimuli."
Those who are in a coma after brain injury are at this level of function.
Level 2: Generalized Response
At this level, a person responds to light, sound and touch.
However, their response is automatic and they are still unaware of their surroundings. A response to stimuli at this level may simply look like the person moving their head slightly, squinting eyelids, or small finger twitches, etc.
People in vegetative states are at this level.
Level 3: Localized Response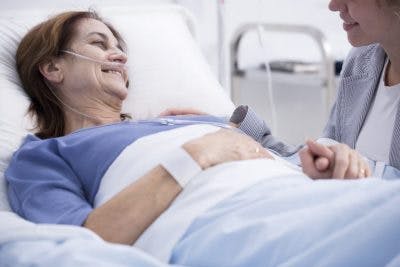 At this stage, the person may respond to commands, although inconsistently, and make more specific movements towards or away from stimuli. They will drift in and out of consciousness.
What should loved ones do during cognitive levels 1,2 and 3?
When your loved one is in these stages, talk to them as if they can hear you, because they may be able to.
In fact, hearing a loved one's voice and listening to familiar music has been shown to improve responsiveness in people in comas.
So even if your loved one is at the lowest level of function, your visits are still important.
After a person regains consciousness, they enter the fourth level of the Rancho brain injury recovery scale.
Level 4: Confused/Agitated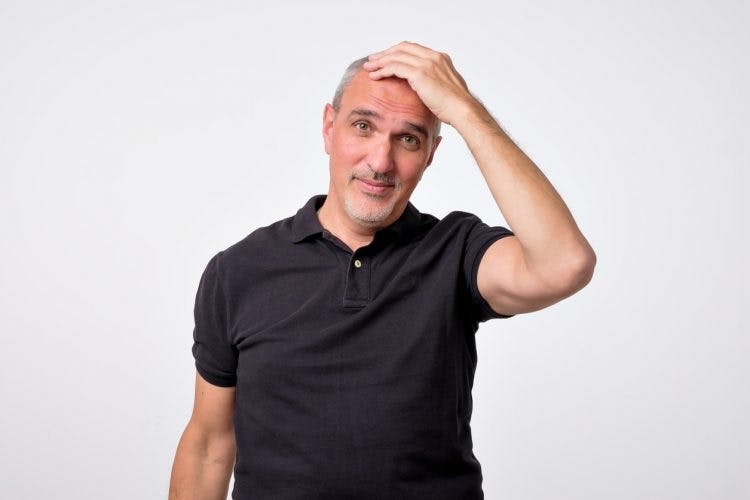 A person at this level has regained consciousness but cannot understand what they feel or what is happening. They are in a state called post-traumatic amnesia, so they won't recall what happened to them or why they are in the hospital.
A person at this level of recovery will often overreact to a stimulus (sound, touch, etc.) by screaming and thrashing about. At this stage, the patient has virtually no short-term memory and needs help with simple activities. They may be able to perform basic motor skills (reaching, walking, etc.), but they are not purpose-driven and they have no safety awareness.
Family and friends at this stage should reassure the person they are safe and keep the room as quiet as possible. Also keep in mind that the patient's mood may swing drastically back and forth for no apparent reason. Try not to take it personally.
When the doctor has given approval, you can try doing relaxing activities like taking them for a walk in their wheelchair or listening to music.
Do not force the person to do anything though and be sure to allow them lots of rest.
Level 5: Confused/Inappropriate
At this stage, memory and concentration have improved enough that a person can follow simple commands, but they may still demonstrate confusion during basic tasks without structure and may still not understand why they're in the hospital. Their attention span is still quite short.
Some responses may be random and inappropriate because the patient is still not in full control of their actions.
Level 6: Confused/Appropriate
When a person reaches this stage, they are starting to demonstrate awareness of time, place, and situation (i.e. what happened to them), although it is still inconsistent.
They can make appropriate responses during familiar tasks, can consistently follow very simple directions, and can carry on a short conversation, though they still have some confusion and memory problems and will require heavy assistance with new tasks.
At this stage, the TBI patient may not realize they have any cognitive deficits or understand the full extent of their injuries. As a result, they might resist therapy at first.
However, if they do not receive therapy, they will never progress to the higher stages of recovery, so it's crucial to encourage them to participate in all their therapies.
Lastly, the person may need you to repeat things several times to help them remember. Be patient with individuals with executive dysfunction after brain injury.
Level 7: Automatic/Appropriate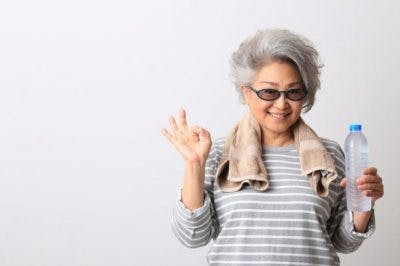 At this level, the person is gaining independence and can follow a strict schedule.
If their physical abilities have returned, they can feed and dress themselves on their own, typically with supervision only. However, many cognitive deficits still remain.
Traumatic brain injury patients at this stage have problems planning actions. They cannot pay attention with too much noise; and their self-awareness and judgment skills are heavily impaired.
This individual will still require supervision and assistance. Tantrums and other behavioral problems are common at this stage.
This behavior, however, is not completely under their control. In many ways, a person with a TBI is cognitively at the level of a young child, so stay patient.
Luckily, you can manage these problems with the help of a trained neuropsychologist.
Level 8: Purposeful/Appropriate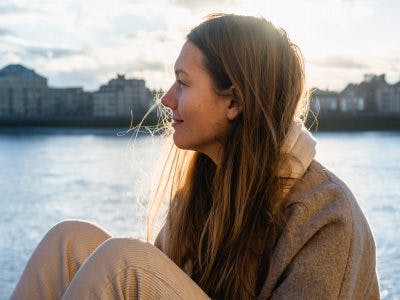 At this level, many of the issues in stage 7 still affect the traumatic brain injury patient, but they now realize their difficulties and have started to adapt.
Their memory and attention span is good enough that they only need minimal assistance. The patient will still need help starting new tasks, but once they learn it, they do not need help.
They are more aware of themselves and others, but struggle to understand appropriate social behavior.
Unexpected situations continue to upset them, but they are learning methods to help them cope.
How can loved ones help?
Here is our best advice for friends and family members of those with a cognitive function level of 7 or 8 on the brain injury recovery scale:
Show respect. It's important to treat the person with respect and talk to them as an adult. Don't simplify your language, because they will notice. Even when the person is being stubborn or irrational, be patient and try to offer guidance without being condescending.
Problem solve. Talk to your loved one about any issues they have, and see if you can brainstorm ideas to help them overcome it. Make sure you emphasize their problems are not their fault, but a result of their injury.
Encourage therapy. Try to encourage them to continue with therapy, even when they think they don't need it. Physical, occupational, and speech/cognitive therapy can help them regain many abilities. The brain is like a muscle, if you don't use it you'll lose it.
Levels 9 and 10: Purposeful/Appropriate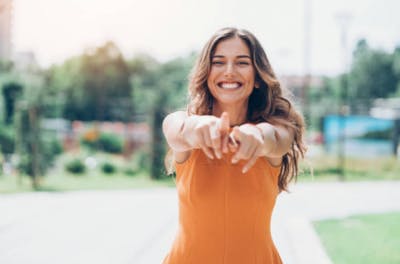 In levels 9 and 10 of the Rancho Brain Injury Recovery Scale, the person continues to regain abilities and find new ways to adapt, until they are functionally independent.
They can handle multiple tasks in any environment, begin new activities on their own, and adjust to unexpected changes with only mild frustration.
It might sometimes take them a little longer than a person without a brain injury to solve a problem, but they can still do it without much help.
They can also recognize the feelings of others and respond appropriately.
In short, a person at these levels has made a full recovery and can live on their own without assistance.
Using the Brain Injury Recovery Scale as a Guide for Your Recovery
These are the ten levels of the Rancho Brain Injury Recovery Scale. We hope it helped you understand what to expect after a traumatic brain injury.
The Rancho Scale is not a blueprint that describes every brain injury recovery. Rather, it's a guide that provides a general idea of major milestones during TBI recovery.
It's important to know that even if you or a loved one seems stuck on a certain level for a long time, this does not mean you will never make progress.
The brain is an incredible organ that has the ability to rewire and repair itself even years after an injury. But it can't do that unless you keep rehabbing.
That's why you should never give up your therapy routines. Good luck!