Aggressive behavior after brain injury presents a unique challenge to recovery.
It can be a major struggle for both TBI patients and their loved ones and often causes a strain on relationships.
Understanding the causes and triggers of aggressive behavior can go a long way towards finding effective treatment and prevention.
Today you will learn what might be behind your loved one's actions and what you can do to help them cope.
Causes of Aggressive Behavior After Brain Injury
Aggressive behavior tends to appear during the acute phase of brain injury. This refers to the first few weeks after the initial injury.
According to the Rancho Los Amigos Levels of Cognitive Functioning Scale (a common clinical tool used to rate brain injury recovery), Level IV is often characterized by agitation as a normal part of the recovery process.
During this and a few of the other early phases of recovery, the person is often in a state of post-traumatic amnesia, meaning they don't understand or remember what happened to them. Additionally, many patients in the early stages are also at risk for entering a temporary state of delirium, where they have little to no control over their behavior and emotions.
This delirium is usually a symptom of frontal lobe damage.
The frontal lobe plays a large role in reasoning, problem-solving, and impulse control. When this area of the brain becomes damaged, patients can have difficulty acting rationally and holding back their emotions. This often leads to aggressive and violent responses.
Therefore, even though it might seem as if your loved one is being intentionally aggressive, they most likely do not even know what they say. Always remember it's their injury causing their actions.
According to several studies, aggressive behavior is seen in about 30 percent of frontal lobe injury patients. The most common aggressive behavior that patients display is verbal aggression, but sometimes physical aggression can occur. Additionally, it's important to remember that while it may be more common with frontal lobe injuries, aggression and general agitation can be seen no matter where in the brain the damage occurred, as the brain has undergone trauma and requires healing.
Factors That Trigger Aggressive Behavior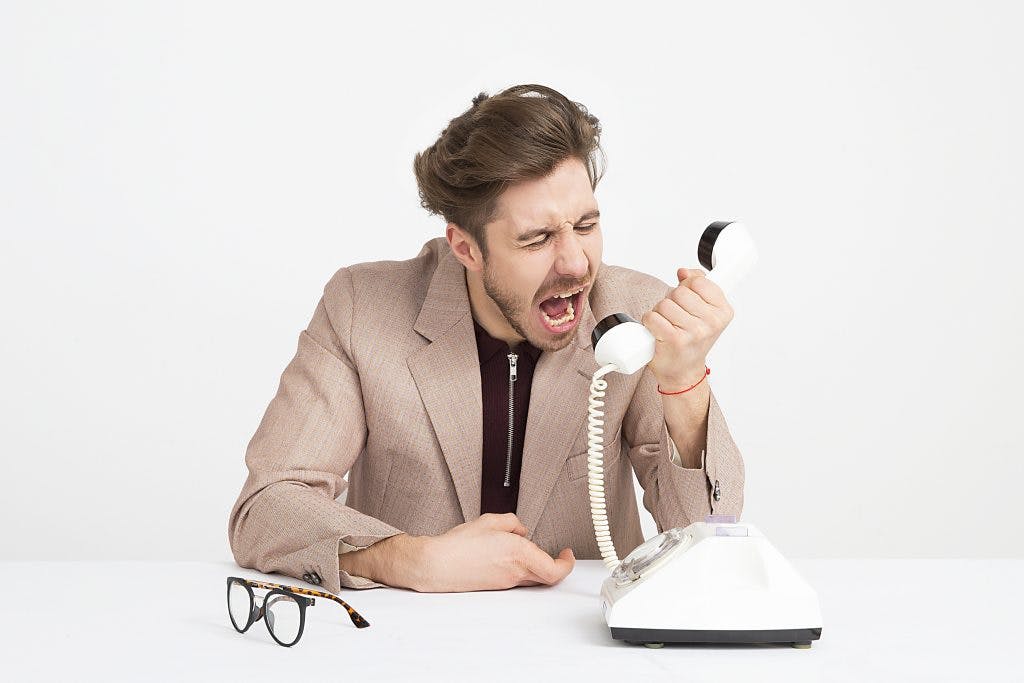 From the outside, it often looks like aggressive behavior comes out of nowhere. However, most of the time it is triggered by emotional or physical discomfort.
Some common triggers that contribute to anger after brain injury include:
Overstimulation
Depression
Pain
Fatigue
Low blood sugar/hunger
Basic needs, but with difficulty expressing them (i.e. the need for toileting, but the patient has trouble remembering that they need help getting to the toilet)
Perceived insults
Unrealistic goals and expectations
Loss of control or abilities
Learning how to identify what problems seem to affect the person the most is the first step towards dealing with aggressive behavior after brain injury.
Strategies to Prevent Aggressive Behavior After Brain Injury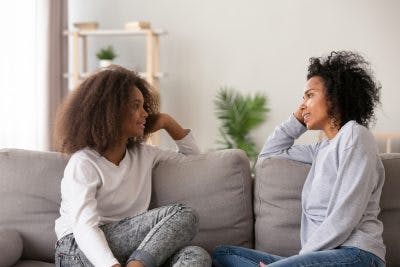 In the early stages of brain injury recovery, patients often struggle with a lack of insight. This refers to a cognitive deficit that makes examining your own behavior nearly impossible.
Therefore, the person will usually not recognize what is causing their anger, which means they will struggle to find ways to cope.
That's why family members and caregivers should identify a person's triggers for them at first. For example, if they are sensitive to loud noises, try making their environment as peaceful as possible. This will help you prevent aggressive behavior before things get out of hand.
Once the patient's cognitive functions improve, you can help them understand their behavior on their own.
Dealing with Outbursts
If an outburst does occur, the following are some helpful ways to defuse the situation:
Withdraw. Do not argue with the person during their outburst. Rather, leave them alone. As you leave, let them know what you are doing and why.
Validate. Once they have calmed down, acknowledge that their feelings are valid and that you understand why they acted that way.
Strategize. Work with the person to avoid future outbursts. For example, instead of yelling, they can use a punching bag or write out their frustrations. You could even come up with a code word to help the person realize they are acting out before they lose control.
If aggressive behavior does not improve with these strategies, seek counseling for both yourself and your loved one. Dealing with this behavior can take a toll on your mental health if you have nobody to support you.
Finally, always put your own safety first. If the person becomes violent, stay as far away from them as possible. Do not touch them.
Drug Therapy for Aggressive Behavior After Brain Injury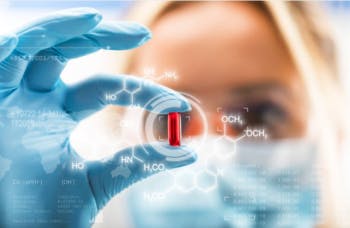 Behavioral therapy and psychological counseling is often the best treatment for aggressive behavior. With enough time, the person should begin recovering control over their actions, and outbursts should become less frequent.
Sometimes, however, the brain damage is so severe that the person will not participate in therapy. In those cases, medications can be helpful.
SSRIs and other antidepressants can help increase serotonin in the brain, which is often enough to reduce aggressive behavior.
Interestingly, promising research shows that the drug amantadine, an anti-viral medication, reduces aggression in traumatic brain injury patients. While more studies are still needed, it might be something worth talking to your doctor about.
Coping Methods for TBI Patients
As the brain injury heals, patients should start regaining the ability to control emotions and actions again.
Here are 5 effective ways for TBI survivors to regain control of their temper:
Understand your behavior. For example, if you notice that when you are hungry you get more frustrated, try setting an alarm to remind you to eat. This will help you stay in control of your mood.
Take a break. When you feel the signs of anger appear, try to leave the situation and find a safe place where you can calm down.
Diet and exercise. Your diet and exercise play a huge role in your emotional health. If possible, try exercising for at least fifteen minutes a day and eat a healthy brain injury diet.
Let people in. Don't hide your difficulties or manage your emotions all on your own. Let your friends, family, and coworkers know about the problems you face and ask for their help and support.
Apologize. Always apologize to others, especially if you directed your outburst at them. Tell them that your brain injury makes you struggle with anger, and let them know you are working on getting better.
Not only will these steps prevent lost friendships, they can also help you build trusting relationships with others, which is crucial for your mental health.
Understanding Aggressive Behavior After Brain Injury
While aggressive behavior can be frightening to witness, it's important to recognize that these problems are caused by the brain injury. Loved ones should try their best not to take any outbursts personally.
However, even though your anger is not your fault, that doesn't mean you can never manage your emotions anymore.
It will take hard work, but with the right approach, your anger will become easier to manage.