Is it possible for a woman with cerebral palsy to get pregnant? What are the chances of a child being born with CP?
To help answer these questions and more, this article will explore the link between cerebral palsy and pregnancy. Let's get started!
Cerebral Palsy and Pregnancy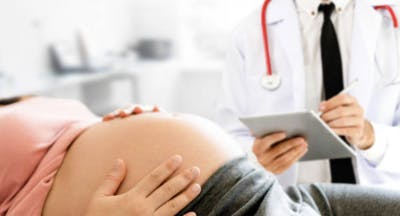 Cerebral palsy is a motor disability caused by damage to the developing brain before, during, or shortly after birth.
It is the most common childhood motor disability. In fact, in the United States, nearly 10,000 infants are born with CP yearly.
The majority (80%) of cerebral palsy cases occur before birth, during pregnancy.
Common prenatal causes of cerebral palsy include:
Premature birth
Bleeding in the brain
Brain infections
Genetic factors
Lack of oxygen in the brain
Abnormal brain development
Cerebral palsy can range from very mild to severe. Many times, children aren't diagnosed right away because their symptoms are so mild.
It isn't until they get a little older and start demonstrating developmental delays, such as having trouble with sitting, standing, or walking, that a motor impairment may become evident.
Is Cerebral Palsy Genetic?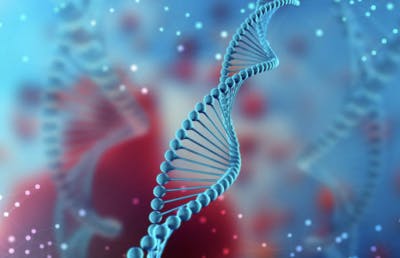 Just because a parent has cerebral palsy does not mean that their child will also have cerebral palsy.
In fact, a child with a parent that has cerebral palsy is no more likely to develop cerebral palsy than a child with a parent that does not have CP.
Although genetic factors may contribute to an infant being born with cerebral palsy, there is no single gene responsible for CP.
Rather, it's a combination of many genetic mutations that can increase one's chances of abnormal brain development.
Pregnancy for Women with Cerebral Palsy
Many women with cerebral palsy give birth to perfectly healthy children.
However, cerebral palsy can make pregnancy more intense.
Let's go over a few things every woman with cerebral palsy should consider while pregnant.
How Pregnancy Affects Your Body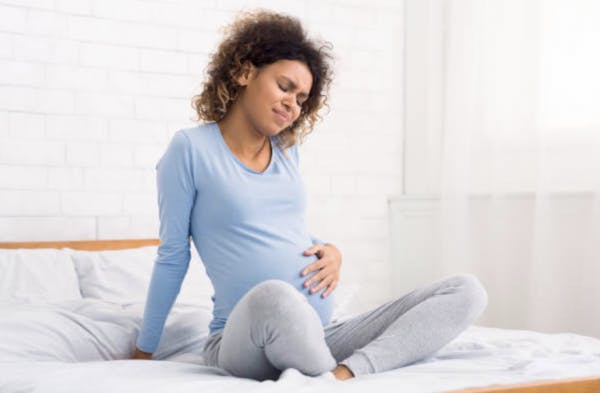 It's crucial to think about how your body will change during pregnancy.
Common side effects of pregnancy include:
Nausea
Increased urination
Fatigue
Bloating
Cramping
Congestion
Constipation
Backache
Weight gain
Pregnant women with CP should consider how these complications can affect their daily routines.
It's a good idea to figure out the little details like:
Will you need a caregiver?
Can you perform transfers independently, even when carrying extra weight?
How close are the bathrooms from areas you frequent?
How Cerebral Palsy Can Affect Pregnancy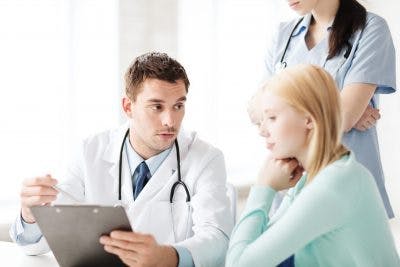 Cerebral palsy affects a person's movements, posture, and balance.
When combined with pregnancy symptoms, a woman's mobility can be drastically limited.
During pregnancy, women with cerebral palsy need to be extra careful of their movements.
One of the most common symptoms of cerebral palsy is spasticity (involuntary muscle contractions), which can cause excess strain on the joints and restrict range of motion.
Women will gradually gain weight as their pregnancies progress, which will also add more stress to the joints. This can increase the risk of injuries like falls.
It may be a good idea for women who usually use walking aids to switch over to a wheelchair for the time being to prevent accidents and ensure their safety, as well as the safety of their unborn baby. Discuss this with your doctor, and ensure that you continue to move and exercise your legs, even if you are using a wheelchair for much of the day.
Understanding Cerebral Palsy and Pregnancy: Key Points
Cerebral palsy does not affect a women's fertility, but its associated motor impairments can make pregnancy more challenging.
Cerebral palsy is not genetic. Just because one or both parents have CP does not mean that their child will also have cerebral palsy.
It's essential for pregnant women to manage their CP symptoms to maximize their mobility and ensure the safety of their babies.
Hopefully, this article helped you better understand the link between cerebral palsy and pregnancy. Good luck!
Featured images: ©iStock.com/monkeybusinessimages//Blue Planet Studio/Prostock-Studio