Should you practice core exercises for spinal cord injury recovery?
As its name suggests, the core is the center of it all. A well-trained core leads to improved balance all around.
Especially if you have spinal cord injury, building a strong core is the best way to limit pain and discomfort.
After a spinal cord injury, patients may develop a weak core due to physical inactivity. Weak core muscles can make even the simplest tasks difficult due to poor balance.
Core Exercises for Spinal Cord Injury
Everyone is going to experience recovery from spinal cord injury differently. Depending on the stage of your recovery, the range of exercises you can practice changes.
You may need to do assisted passive exercise to increase your range of motion before being able to do active exercise. Refer to our article on active vs passive exercise to learn the differences between the two.
Here are a couple of videos demonstrating core exercises for spinal cord injury:
1. Passive Range of Motion
This core exercise relies on the passive movement of your legs to stretch out the muscles in your trunk.
The shoulders should not move, only your legs.
You'll feel the most pull in your oblique muscles.
2. Physical Therapy Core Exercises
Even though the title of this video directs these exercises to stroke patients, those with spinal cord injury will also benefit from these core exercises.
These simple core exercises don't require any leg movement. You can even do them from your wheelchair! Just make sure that the locks are in place.
Notice that most of the time when you exercise your core, you're also exercising your spine.
3. Assisted Kettlebell Exercises
The kettlebell helps add some resistance, but you can also do this exercise without it if it's too difficult.
When performing more difficult exercises like this one, you'll typically have 2 people assisting you.
One person will help stabilize you while the other guides you.
4. Trunk Raises
This exercise works both your arms and core by using your body weight for resistance.
The plank position will work the front of your core and the side by side movements will work your oblique muscles.
5. TRX Core Exercises
Here's a video showing a patient who's further along in her recovery.
With the help of her physical therapists, she's able to practice all sorts of different core exercises.
Hopefully these videos were inspirational and motivate you to try some on your own. They range from easy to difficult so regardless of how far along in your recovery you are, there's a core exercise for you.
Does Paralysis Affect Your Ability to Practice Core Exercises ?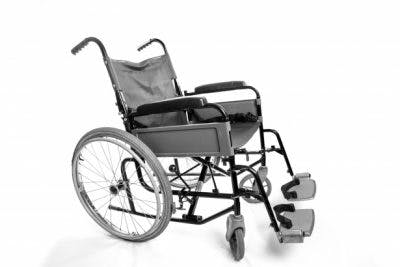 When it comes to spinal cord injury, you can experience paralysis in the form of paraplegia or quadriplegia (aka tetraplegia).
Paraplegia is when only the lower part of your body becomes paralyzed.
The bright side of this condition is that you can still voluntarily use your upper body to strengthen your muscles and neural connections.
Those with quadriplegia not only lose function and control in their lower body but also to their upper body. This makes it much more difficult to practice core exercises for spinal cord injury.
However, it's definitely possible for those with tetraplegia to exercise through passive exercise. Physical therapists are trained to guide and assist you with exercise at any level of paralysis.
The only way to get better is to strengthen existing neural connections and gain muscle memory by regeneration of new connections.
Without regular exercise, you may experience spasticity, which will hinder your movement. If you're already experiencing spasticity, refer to our article on how to treat spasticity after spinal cord injury to learn more.
Approaching These Core Exercises for Spinal Cord Injury
People often take their spinal cord health for granted. It isn't until you experience spinal cord injury that you realize how much it affects your ability to complete everyday tasks.
The most important tip is to listen to your body.
If a certain core exercise is too strenuous or causes pain, consider taking a step back. The last thing you want to do is overexert yourself and sacrifice your overall health.
You can always adjust any exercise to better suit your abilities.
Mind Over Matter: the Power of Positive Thinking

Spinal cord injury can be debilitating and take a huge toll on your overall health. It limits your range of movement and can easily discourage anyone from pursuing exercise at all.
The key is to adopt a hopeful mindset and practice positive thinking.
Recovery from spinal cord injury is a mental challenge just as much as it is a physical one.
Practicing core exercises for spinal cord injury will help boost balance and coordination skills.