Magnesium is an essential nutrient that plays a vital role in many bodily functions. But can it help TBI patients repair their brains?
You're about to learn if any evidence supports magnesium supplements for brain injury recovery. Then you'll see which foods can help boost your magnesium intake naturally.
Magnesium and the Brain
Magnesium is one of the most abundant minerals in the body and supports several crucial functions. These include:
Blood pressure
Glucose regulation
Cellular energy metabolism
Nervous system functioning
It is magnesium's role in the nervous system that may make it useful for brain injury patients.
For example, magnesium inhibits the actions of glutamate receptors. Glutamate is a powerful neurotransmitter that excites neurons and helps them send signals between each other. In a healthy brain, it plays a crucial role in learning and memory.
However, after a brain injury, the brain releases excessive amounts of glutamate. Too much glutamate in the brain can make the neurons exhaust themselves, which eventually leads to cell death. In fact, researchers believe this process is the main source of neuronal damage after a head injury.
Therefore, if that process could be halted, it could speed up TBI recovery and possibly prevent injuries from getting worse. That is where magnesium could play a role.
Magnesium also relaxes vascular muscles, which leads to increased cerebral blood flow. Since brain injury reduces cerebral blood flow, taking magnesium may help counter that effect.
Evidence for Magnesium in Brain Injury Recovery
Studies on the effects of magnesium on brain injury recovery have been mixed.
One study, for instance, followed patients given magnesium sulfate within 12 hours after a closed head injury. In the end, the patients who received magnesium displayed less swelling and lower mortality compared to patients that did not.
On the other hand, another double-blind trial found that magnesium had no significant impact on survival or neurological recovery. This study was conducted on patients within 8 hours of TBI and continued for five days.
Both of these studies examined the effects of magnesium on acute brain injury treatment, but what about long-term recovery?
Effects of Magnesium on Chronic Brain Injury Rehab
Unfortunately, there are even fewer studies supporting magnesium for chronic brain injury recovery. Most of the ones that exist do not show any significant improvement in cognitive function compared to a placebo.
However, that doesn't mean magnesium can't help TBI patients with other problems. For example, some studies show that magnesium performed just as well as some antidepressant drugs at reducing depression. Others show that magnesium can reduce migraine frequency by about 50%.
More research is still needed of course. But the current evidence seems to indicate that, while magnesium will not repair the brain, it may help relieve some of the more painful side effects of TBI.
How to Get More Magnesium in Your Diet After Brain Injury
Even if magnesium had no positive effects on brain injury survivors, it is still a vital nutrient. Unfortunately, most adults do not consume adequate amounts of magnesium. In fact, several surveys have found that over 50% of Americans are magnesium-deficient.
Since magnesium plays such a crucial role in nerve function, it is important for brain injury patients to get enough every day. The recommended daily allowance for magnesium is about 420mg per day for men and 320mg for women.
Below are some foods that are excellent sources of magnesium:
1. Avocados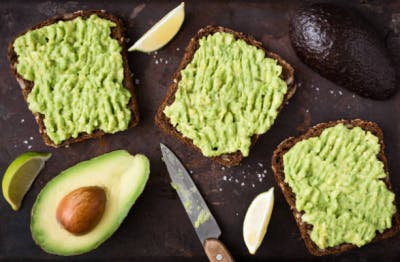 The avocado is one of the best foods for brain injury. Avocados are rich in potassium, B vitamins, and omega 3 fatty acids, which all promote brain health. It is also a great source of magnesium.
In fact, one medium-sized avocado provides 58 mg of magnesium, which is about 15% of the recommended daily amount.
2. Nuts and Seeds
Certain types of nuts are particularly rich in magnesium. These include:
Almonds
Cashews
Brazil nuts
For example, one ounce serving of cashews contains 82 mg of magnesium. That's almost 20% of your minimum daily intake in one handful.
In addition, seeds such as pumpkin seeds contain almost 150 mg of magnesium in a one-ounce serving. Pumpkin seeds are also good sources of antioxidants, which can help protect your brain from harmful free radicals.
3. Bananas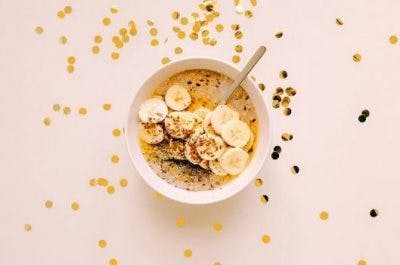 Bananas are best known for their high potassium levels, but they are also high in magnesium.
In fact, one large banana contains 37 mg of magnesium.
Ripe bananas are higher in sugar than most fruits, so they may not be helpful for TBI patients with diabetes.
However, unripe bananas contain resistant starch, which the body does not absorb. This makes them safer for diabetes patients. Plus, resistant starch can help lower blood sugar levels.
So if you can't eat ripe bananas, green unripe ones are a good alternative.
4. Leafy Greens
Leafy greens are packed with magnesium. Some of the best greens include:
Kale
Spinach
Collard greens
Turnip greens
Mustard greens
For example, one cup of cooked spinach contains 157 mg of magnesium, which is about 40% of the recommended daily intake.
5. Dark Chocolate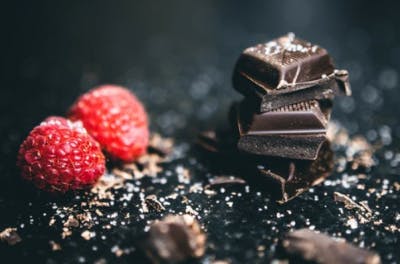 Dark chocolate is extremely rich in magnesium, with a 1-ounce serving containing 64 mg.
In addition, dark chocolate comes loaded with antioxidants which can help reduce inflammation in the brain.
To get the most benefits from dark chocolate, make sure you choose a product that contains at least 70% cocoa. The higher the percentage the better it is for your health.
Is Magnesium Oil Safe?
If you struggle to get enough magnesium through your diet, you might consider using magnesium oil as a supplement.
However, magnesium oil can interact with the following drugs commonly prescribed to TBI patients:
Blood pressure medication. Magnesium taken while on blood pressure medication can cause your blood pressure to dip too low.
Muscle relaxants. Magnesium oil can also increase the side effects of muscle relaxants, which many TBI patients use to treat their spasticity.
Antibiotics. Finally, magnesium supplements can interfere with some antibiotics.
Therefore, because of these potentially harmful interactions, always consult with your doctor before taking magnesium supplements.
Magnesium for Brain Injury Recovery
The scientific evidence is mixed when it comes to using magnesium during brain injury recovery.
Some studies show mild benefits in early TBI treatments, but most do not display any positive effects. However, there is also no evidence that magnesium is harmful, as long as you are not taking certain medications.
Since magnesium is a critical nutrient for brain health in general, it is vital to get enough magnesium every day. If you can't get enough from your food, then magnesium supplements are a good option.
We hope this article on magnesium for brain injury helps you find more treatments to boost your recovery. Good luck!