Emotional problems after traumatic brain injury are some of the hardest side effects of TBI to deal with. A brain injury can make patients suddenly angry and aggressive, or even cause them to feel nothing at all. As a result, the emotional side effects of brain injury often change the way patients relate to the people they love the most.
To help patients and their loved ones better understand these problems, this page will discuss the major types of emotional issues you might face after a brain injury. At the end, we will also briefly explain some effective ways to cope with these changes.
Let's begin.
Understanding Emotional Problems After Traumatic Brain Injury
Damage to certain parts of the brain, particularly the frontal lobe, can have a devastating effect on a person's emotional well-being.
The frontal lobe plays a large role in reasoning, problem-solving, and impulse control. In addition, the frontal cortex is responsible for controlling appropriate emotional responses. When this area of the brain becomes damaged, patients can have difficulty holding back their emotions. This often leads to aggressive and violent responses. It can also cause depression and different forms of anxiety.
It's important to recognize that these changes are not the person's fault, they are only a side effect of their injury. Therefore, it is crucial for friends and family to be patient and help their loved one cope with the emotional problems they are experiencing.
Types of Emotional Problems After Brain Injury
There are several different types of emotional problems that can occur after brain injury. The following are the most common kinds of issues that patients may face:
1. Uncontrollable Mood Swings (Pseudobulbar Affect)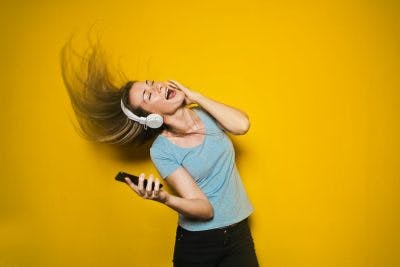 Some people after traumatic brain injury have difficulty regulating their emotions, a condition known as pseudobulbar affect.
While everybody experiences emotional highs and lows, what separates emotional lability from normal mood swings is how fast the changes occur. A person suffering from emotional lability might become angry easily but quickly get over it. Or they will go from laughing one moment to crying almost immediately after.
However, these emotional outbursts do not usually reflect how the person actually feels. In fact, they typically feel the opposite to what they display.
For example, the person might start crying uncontrollably when something funny occurs, or laugh hysterically when someone tells them bad news.
2. Flat Affect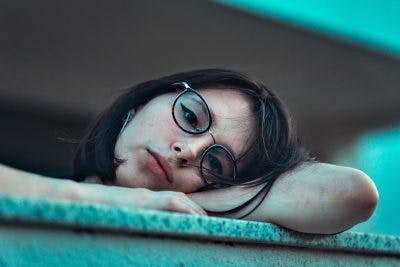 On the opposite end of the emotional spectrum from psuedobulbar affect is "flat affect"
Flat affect refers to a total lack of emotion after a brain injury. It can also refer to the lack of ability to show emotion through facial expressions.
It is sometimes a symptom of depression. This means that once the depression is treated, the ability to feel emotion may return.
But it also can be a completely separate condition that requires a more specialized approach.
A professional neuropsychologist can treat these conditions and help you become better at expressing emotions non-verbally.
3. Anxiety
Anxiety disorders are also common emotional problems after traumatic brain injury.
The most common types of anxiety disorders that occur after brain injury include:
Panic disorders
Phobias
Obsessive-compulsive disorder
Post-traumatic stress disorder
There are multiple reasons why brain injury seems to increase anxiety. Some of it is due to the emotional and psychological burdens of dealing with a serious disability. But some of it is caused by physical changes in the brain.
For example, after an injury, the brain is susceptible to overstimulation. This means that big crowds or loud noises can more easily overwhelm you and trigger anxiety.
4. Depression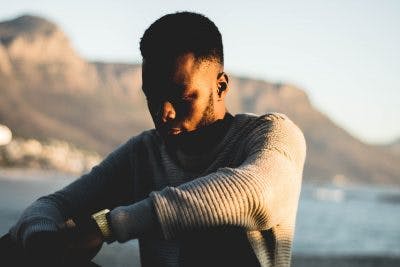 Depression after brain injury usually begins to manifest in the later stages of recovery, after the person has become more aware of their condition.
Symptoms of depression include:
Overwhelming feelings of sadness and worthlessness
Changes in sleep or appetite
Difficulty concentrating
Social withdrawal
Extreme fatigue
Many of these symptoms are also direct effects of brain injury. Therefore, it can sometimes be difficult to tell whether a TBI patient is actually suffering from depression.
Generally, you can distinguish between brain damage and depression by how long it takes for the symptoms to manifest. If they show up soon after injury, they are probably not a sign of depression.
5. Angry Outbursts and Short Temper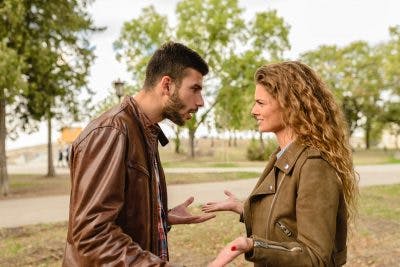 Studies have shown that around 30% of traumatic brain injury patients report struggles with anger and aggressive behavior.
For family members and friends, it can sometimes be a frightening experience to witness these outbursts. The person might yell, use foul language, throw objects, and slam their fists into the wall.
Outbursts like these are caused by several factors, such as damage to the brain's impulse control center, frustration with their new limitations, and fatigue.
Therefore, it's important for family members to stay patient and try to remember that their anger is likely not really directed at you.
Coping with Emotional Problems After Traumatic Brain Injury
The emotional side effects of brain injury are difficult to overcome. That's why the first step, whether you struggle with flat affect or anger issues, is to work with a neuropsychologist. These are mental health professionals who specialize in how TBIs affect a person's emotions. They can help you find effective treatments for your unique conditions.
In the meantime, here are a few effective ways to regain some control over your mood and behavior:
Understand your behavior. For example, if you notice your frustration increases when you're hungry, try setting an alarm to remind you to eat. This will help you avoid hunger and stay in control.
Diet and exercise. Your diet and exercise play a huge role in your emotional health, with or without a brain injury. If possible, try doing some form of physical exercise for at least fifteen minutes a day. It might surprise you how much calmer you'll feel.
Let people in. Don't try to hide your difficulties or manage your emotions all on your own. Let your friends and family know about your emotional problems after traumatic brain injury and ask for their help.
Apologize to people if your outburst was directed at them, and let them know you are working on getting better. Not only will this prevent lost friendships, but it can also help you build trusting relationships with others.
While these techniques will not eliminate your emotional problems, they can at least help reduce their severity.
Dealing with Emotional Problems after Traumatic Brain Injury
Emotional issues after brain injury affect the most important relationships in our lives. If left untreated, they can even prevent a person from making progress in their recovery.
That's why it's so important not to ignore these emotional problems after traumatic brain injury, but to find effective ways to overcome them. Every person who suffers a brain injury should consider adding psychological therapy to their brain injury rehabilitation program.
We hope the information in this article will help you find emotional healing after brain injury. Good luck!