Can massage therapy for cerebral palsy help reduce muscle tightness?
Massage is one of the oldest and most widely used forms of alternative medicine.
It helps soothe both mental and physical stressors that affect people with cerebral palsy regularly.
This article will explain how people with cerebral palsy may benefit from massage therapy and determine if it's a viable treatment for spasticity.
Therapeutic Benefits of Massage Therapy for Cerebral Palsy
Massage therapy can be beneficial for anyone, not just individuals with cerebral palsy.
However, those with cerebral palsy are more likely to experience muscle stiffness, poor circulation, and musculoskeletal pain, which makes massage therapy an ideal intervention for managing CP.
Below, we'll go over 6 mobility-boosting benefits of massage therapy for cerebral palsy.
1. Reduced Muscle Tightness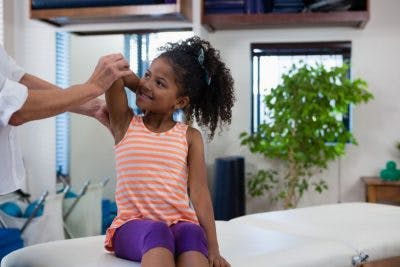 Spastic cerebral palsy is the most prevalent type of cerebral palsy, making up nearly 80% of all CP cases.
This type of cerebral palsy is characterized by continuous and involuntary muscle contractions, which result in stiff, difficult to control movements.
Massage therapy can help loosen spastic muscles by manually lengthening shortened muscle fibers.
This will improve range of motion, movement control, and flexibility.
2. Improved Circulation
Cerebral palsy can make it difficult to move around as much as you'd like.
Muscle contractions promote blood circulation; therefore, a lack of movement can result in poor circulation. This can decrease your metabolic rate and reduce the efficiency of bodily functions.
Massage therapy uses touch to stimulate your muscles and promote circulation. This helps compensate for lack of movement.
Good circulation is key to ensuring that your body is functioning ideally. Blood is rich in oxygen, which is essential for fueling cellular activity.
3. Pain Relief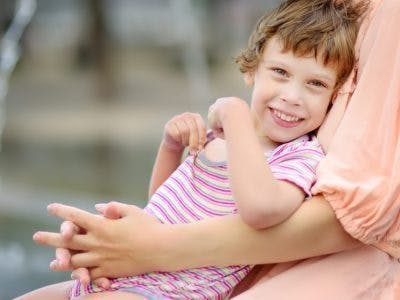 Many people with cerebral palsy will experience musculoskeletal pain due to prolonged muscle contractions or other motor impairments.
Massage therapy helps increase endorphin levels in the brain, which reduces the perception of pain and produces feelings of euphoria. Relief of muscular tightness through massage therapy can also result in pain reduction.
4. Body Awareness
As previously mentioned, cerebral palsy can drastically limit one's mobility.
A commonly experienced consequence of physical inactivity is the development of pressure ulcers.
They are caused by prolonged pressure on areas of the skin that are closely aligned to bone like the elbows, knees, ankles, wrists, and hips.
When there's too much pressure placed on the body for too long, circulation gets cut off, which allows for the skin to breakdown.
Pressure ulcers begin as a consistently reddened area of skin, which progresses to an open wound if not addressed.
As massage therapy involves frequent body examinations, it can help identify skin irritations early and promote skin health.
5. Low Risk
Other cerebral palsy management interventions include medications and surgery.
These interventions can come with harmful side effects and complications.
Massage therapy is a non-invasive and relatively affordable alternative that has very minimal adverse side effects.
Risks associated with massage therapy typically include bruising or temporary soreness.
6. Stress Relief
Children with cerebral palsy are more likely to experience anxiety than the general population.
This is typically attributed to feeling misunderstood or secluded.
Massage therapy helps decrease feelings of anxiety by reducing cortisol (stress hormone) levels and slowing down heart rate.
Research on Massage Therapy for Cerebral Palsy
Everyone loves a nice, relaxing massage, but is there scientific proof that it is a viable treatment for cerebral palsy?
Like most forms of alternative medicine, there are limited randomized controlled studies on the effectiveness of massage therapy for cerebral palsy. Results tend to be hit or miss and will depend on the individual.
This study surveyed 100 families that had a child with cerebral palsy ranging from 17 months to 21 years old. Of the surveyed parents, 86% believed that massage therapy helped relax their child's spastic muscles, 71% reported improved quality of life, 23% reported improved quality of sleep, and 30% reported reduced pain.
With the limited potential for adverse side effects, the likely benefits of massage therapy generally outweigh the risks.
Using Massage Therapy for Cerebral Palsy
Generally, massage therapy is used in combination with regular physical therapy that focuses on boosting mobility by stretching tight muscles, strengthening underused muscles, and expanding range of motion.
Because both management interventions focus on restoring muscle function, it makes sense that they work best when paired together.
Massage therapy can help optimize the effects of physical therapy and promote prolonged spasticity relief.
So is massage therapy for cerebral palsy worth trying?
Although there isn't very much scientific proof that massage therapy can provide significant therapeutic relief for individuals with cerebral palsy, it is a low-risk intervention that many people with CP use regularly for psychological and physical relief.
Featured image: ©iStock.com/KatarzynaBialasiewicz/Wavebreakmedia/SbytovaMN/shironosov