Neuropathy after stroke can be tricky to diagnose, but fortunately there are ways to treat it.
Before you consider treatment, it's important to understand the different types of neuropathy after stroke.
This article will guide you through everything you need to know.
Let's get started.
Can a Stroke Cause Neuropathy?
Many people wonder if a stroke can cause neuropathy, and the answer is yes and no, depending on the type of neuropathy.
If it's peripheral neuropathy, the first type of neuropathy, then the condition was not caused by the stroke. Instead, it's a co-occurring condition that stems from localized nerve damage.
If you have central neuropathy, the second type of neuropathic pain, then the stroke may have caused it. That's because this type of neuropathy stems from damage to the central nervous system, which includes the brain.
Since a stroke is also known as a "brain attack," you can see how the two conditions may be linked.
Causes of Neuropathy After Stroke
The cause of neuropathy after stroke depends (again) on the type of neuropathy.
So let's look at both types.
Peripheral Neuropathy
Peripheral neuropathy feels like pain or numbness in one area of the body. This condition is caused by damage to nerves and nerve endings.
The nerve damage that causes peripheral neuropathy is often caused by localized injury (meaning, injury to that specific area), repetitive stress, autoimmune disease, infections, or environmental toxins.
Central Neuropathy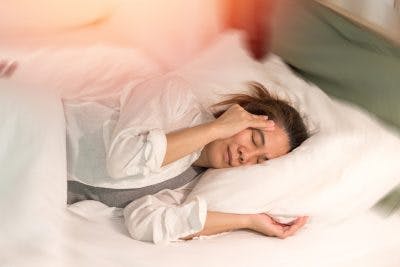 ©iStock.com/Pornpak Khunatorn
Central neuropathy feels like burning sensation, pins-and-needles sensation, intense stabbing or searing sensations.
It can increase sensitivity to tactile stimulation. For example, a gentle breeze across the skin can feel like razor blades ripping the skin. This type of pain is chronic.
Central neuropathy happens when the central nervous system (i.e. the brain and spine) are injured from a tragic event like stroke, traumatic brain injury, or spinal cord injury.
Central neuropathy after stroke is also known as central post stroke pain, and it happens to about 8-10% of stroke survivors.
Central post-stroke pain is thought to be more common after a stroke in the thalamus, which is the part of the brain that processes sensory information.
The rest of this article will discuss diagnosis and treatment for neuropathy after stroke.
Diagnosing Central Neuropathy After Stroke
Central neuropathy after stroke can be difficult for your doctor to diagnose because if often develops months or even years after stroke.
If your doctor isn't well-versed in stroke recovery, this delayed onset can cause misdiagnosis.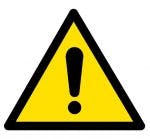 It's critical to avoid misdiagnosis because treatment for localized pain does not work for central neuropathy!
Therefore, it's a good idea to keep notes about your recovery from stroke all in one journal or folder, and bring that with you to every doctor appointment.
If you can provide written record of your symptoms and stroke recovery timeline, it will help illustrate the problem for a more accurate diagnosis.
Once the condition is diagnosed, then you can begin treatment.
Treatment for Neuropathy After Stroke
Peripheral neuropathy and central neuropathy after stroke are both treated differently because they are caused by different events.
First we will discuss peripheral neuropathy treatment and then move onto central neuropathy treatment.
Peripheral Neuropathy Treatment
With peripheral neuropathy after stroke, where pain is localized in one area of the body and caused by nerve damage, your doctor may consider the following treatments:
Pain medication. Over-the-counter medication may help with mild symptoms.
Painkillers. If the pain is more severe, doctors may prescribe painkillers.
Anticonvulsants. Gabapentin and pregbalin are used to treat seizures and may also be used to relieve nerve pain. They can cause unwanted side effects, though, like dizziness and lack of coordination.
Topical pain relievers. Lidocaine patches applied to the skin may help numb the area temporarily to provide pain relief.
Antidepressants. In some cases, certain tricyclic antidepressants have been found to help relieve neuropathic pain.
Central Neuropathy Treatment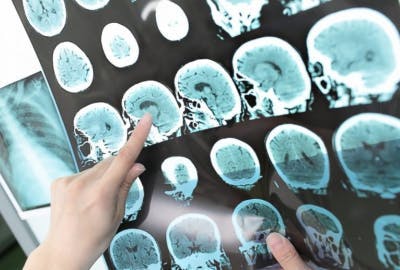 Central neuropathy is often treated with increasingly aggressive treatments.
Here are some treatments used for central neuropathy / central post stroke pain:
Coping with the Psychological Effects of Neuropathy After Stroke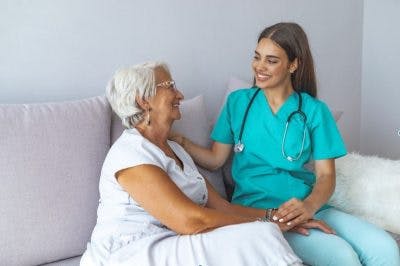 As you explore your treatment options, try to keep yourself supported. Chronic pain is a demanding condition, and it will help to build a support system during this time.
Call on friends and family to lift your spirits, and consider joining support groups like our Facebook stroke support group.
For some personal inspiration, check out the Star Brite Warrior blog where Bree, who lives is chronic pain 24/7, still manages to find happiness and gratitude in her life.
Her positivity despite the pain is inspiring.
Next Steps for Pain Management
If you suffer from neuropathy after stroke, talk to your doctor about your options.
Be sure to mention that central neuropathy tends to manifest months or even years after stroke so that you can hopefully avoid misdiagnosis.
Start modestly and progress to more aggressive treatments, like deep brain stimulation, if you don't respond to other treatments for neuropathy after stroke.
In the meantime, stay connected, stay motivated, and keep searching for solutions. Never give up hope.
Featured image: ©iStock.com/Sinenkiy