If you want to regain movement and strength after a brain injury, one of the best things you can do is to work with a physical therapist (PT).
Your PT will act as your coach throughout the recovery process, helping you find ways to regain your independence. In fact, there are several techniques and interventions that therapists have at their disposal to help you accomplish this goal.
This article will discuss some of the most effective physical therapy interventions for recovering motor control after a traumatic brain injury.
Physical Therapy Interventions for Traumatic Brain Injury
The primary goal of physical therapy is to recover independent movement.
For individuals with neurological conditions, such as traumatic brain injury, this will involve activating a phenomenon known as neuroplasticity.
Neuroplasticity is the central nervous system's ability to reorganize its circuitry. One of the best ways to engage it is through massed practice. Consistently practicing task-specific exercises helps reinforce demand for those functions, which enhances neuroplasticity.
This explains why a physical therapist will have you do multiple repetitions of the same exercise. Because the more you practice, the more you activate neuroplasticity.
Many physical therapy interventions are based upon this principle. With that in mind, let's look at some specific techniques they can use to improve your muscle function.
1. Neuromuscular Re-education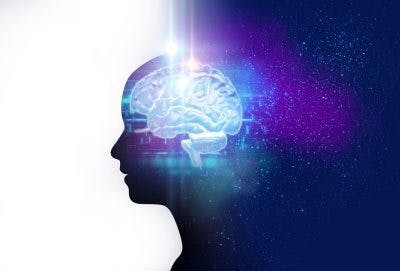 Neuromuscular re-education seeks to retrain the nervous system to produce normal movement.
After a brain injury, the relationship between the brain and muscles can become disrupted. Fortunately, using specific retraining methods that activate neuroplasticity in the brain enhances those new neural connections.
In doing so, neuromuscular re-education can improve the function of your nervous system and the way it produces movement.
Most of it will involve practicing specific movements, such as moving your arms or standing up. The more you practice, the more you reinforce those pathways, which strengthens the connection between the brain and muscles. So be prepared to do lots of exercises.
2. Passive Exercise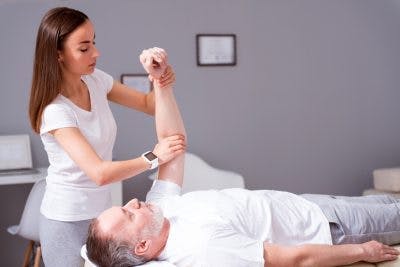 Passive exercise is another intervention that therapists often use to help a person regain movement.
Sometimes the neural connections between the brain and muscles are severed after an injury, making it almost impossible to move the affected muscles. Doctors call this brain injury paralysis.
To treat this condition, a physical therapist might prescribe passive exercise, when someone else moves your affected muscle for you.
Even though you technically aren't moving it yourself, having someone else do the motion is enough to stimulate the brain, which may rekindle the neural networks that help you move.
As the connections between your brain and muscles become stronger, you can take over and continue to improve your movement.
3. Home Exercise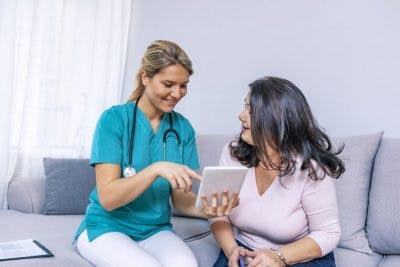 Consistent exercise is really the heart of brain injury rehabilitation. It's what will allow you to regain function and make a good recovery.
That's why most therapists urge their patients to continue exercising even when they are not at the clinic.
Luckily, there are home therapy devices, such as FitMi, which help you do just that. FitMi walks you through the best PT exercises in a fun and engaging way and encourages you to perform the repetitions you need to improve motor control.
4. Vestibular Training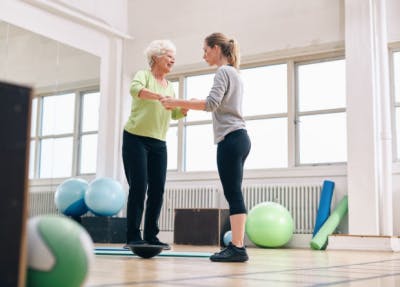 Your physical therapist may teach you how to regain your balance through vestibular training.
During vestibular training, your physical therapist will perform a series of vision and balance tests to determine if your issues are stemming from the inner ear, a part of the vestibular system,.
Based on the results, they create a customized exercise plan to address your specific vestibular issue.
Vestibular training can also involve different balance techniques that help you reduce falls and prevent further injury.
5. Gait Training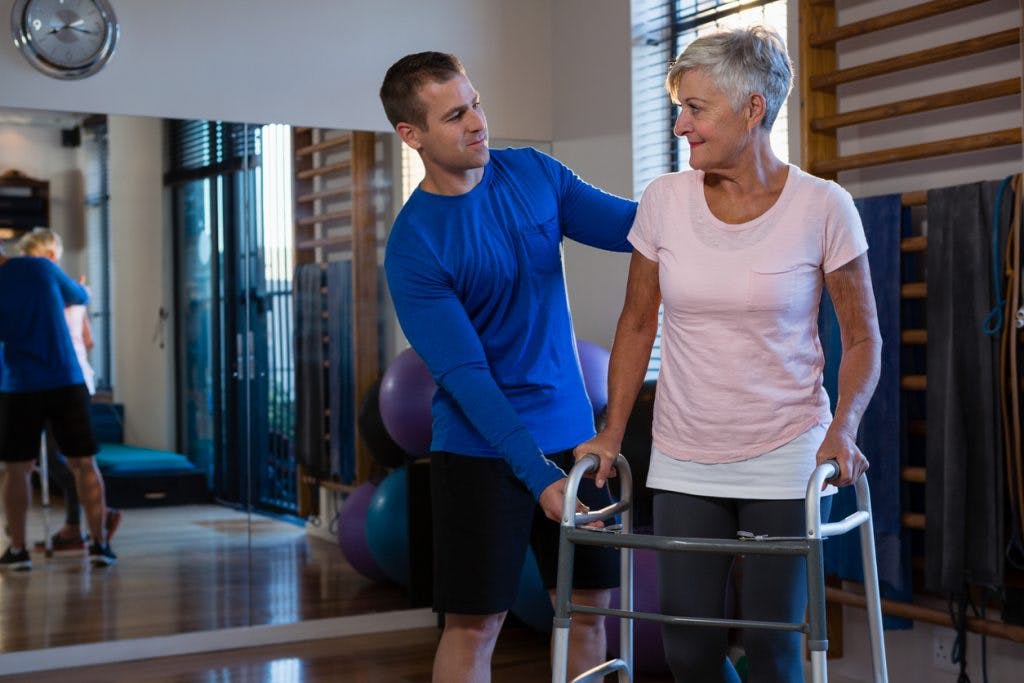 In order to regain the ability to walk, your therapist will most likely have you try task-specific gait training.
Task specificity is an important aspect of engaging neuroplasticity. All it really means is you must practice an action directly if you want to improve it. Therefore, to improve your walking ability, therapists will have you practice walking motions, also known as gait training.
Gait training begins with assisted forms of walking first, such as walking on a treadmill with a body harness. As your strength improves, you will work your way up to using a walker or cane, until you can walk unsupported.
6. Constraint-Induced Movement Therapy (CIMT)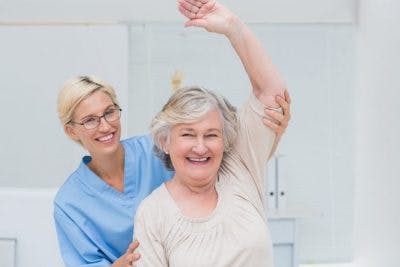 Constraint-induced movement therapy (CIMT) is an intervention designed to prevent learned non-use after a stroke or brain injury.
Learned non-use occurs when a person develops methods that help them avoid using their affected body part(s).
For example, if a brain injury has affected a patient's right hand, they might use their left hand for everything. Unfortunately, if this goes on too long, the motor control in the right hand will deteriorate until it is effectively useless.
CIMT attempts to thwart this process by forcing the patient to use their affected limbs.
This typically involves constraining the unaffected arm with a strap or mitt. Consistently practicing exercises with the affected arm may help promote neuroplasticity to regain motor control.
7. Aquatic Therapy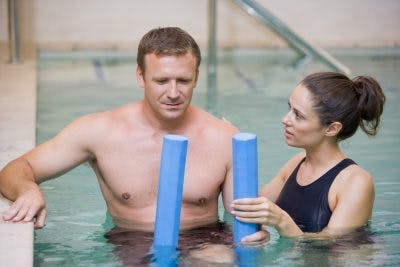 Aquatic therapy is a form of physical therapy that takes place in a heated pool.
During a water therapy session, a therapist works one-on-one with the patient while the patient is floating or standing in water.
The water's buoyancy allows a person to participate in physical therapy with reduced pressure on the joints. In addition, the water's viscosity offers more resistance to movement, which helps increase muscle strength and endurance.
Aquatic therapy is ideal for patients with limited movement. It allows a person to experience both more freedom in their body movement and more challenge to their muscles.
Physical Therapy for Traumatic Brain Injury
Physical therapy, with its focus on helping you regain function, is one of the most crucial aspects of TBI rehabilitation.
We hope this article has helped you better understand the different PT interventions available so you can get the treatment that best fits your needs.