If someone is showing signs of a possible stroke, immediately call for emergency help and do not give the person any medication like aspirin. Doing this can save a life.
The only person who should provide aspirin for emergency stroke treatment is a doctor who has performed a brain scan and can confirm the individual's diagnosis.
You're about to learn why certain medications, like aspirin, can be dangerous if administered without a doctor's approval. Then you'll learn when aspirin is safely used as emergency stroke treatment and even for stroke prevention.
Can Aspirin Be Used for Emergency Stroke Treatment?
You should not take aspirin on your own.
Aspirin should only be administered by a doctor that has performed a brain scan to identify the type of stroke: ischemic stroke vs hemorrhagic stroke.
Ischemic stroke is caused by a blood clot in the brain and accounts for 87% of all strokes. Hemorrhagic stroke is caused by a ruptured artery in the brain and often requires surgery.
Knowing the type of stroke is critical for effective treatment, because each type is treated differently.
To treat an ischemic stroke, doctors often use clot-busting drugs like tPA or aspirin. These drugs help thin the blood and dissolve the clot in the brain.
When Doctors Can Safely Administer Aspirin for Stroke
There is a specific time window that drugs can be safely administered after a stroke. This is another reason why it's critical to seek emergency treatment.
Here are the best known times to administer tPA or aspirin after a stroke:
TPA needs to be administered within a narrow time frame of 3-4.5 hours after stroke onset
Aspirin has a larger time frame and can be administered within 24-48 hours after stroke onset
When blood thinning medication like aspirin is used during hemorrhagic stroke, it could worsen the bleeding and, as a result, worsen patient outcomes. In the worst scenarios, it could even lead to death.
This is why aspirin should not be self-administered. Instead, seek emergency medical attention so that doctors can diagnose the type of stroke and proceed appropriately.
What About Daily Aspirin for Stroke Prevention?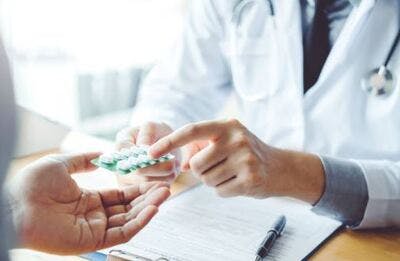 After a stroke has been treated, doctors should follow up with suggested protocol to help prevent a second stroke.
With patients that suffered ischemic stroke, doctors may prescribe a daily, low-dose aspirin to help prevent another blood clot in the brain. The dose will vary based on your unique health risk factors.
Low doses can range between 75-150 mg while some patients are prescribed a regular strength tablet up to 325mg.
Some studies report that long-term aspirin use increases the risk of hemorrhagic stroke. Taking a daily low-dose aspirin can also cause other complications such as risk of stomach bleeding. Drinking alcohol worsens these complications.
However, researchers also note that the benefits of preventing ischemic stroke may outweigh the risk. This is why it's critical to talk to your doctor to decide which stroke prevention protocol is best for you.
Patients that have a history of hemorrhagic stroke will not be put on aspirin therapy. Instead, doctors will address other preexisting medical conditions, such as high blood pressure, that increase the risk of hemorrhagic stroke.
Understanding Aspirin and Stroke
Aspirin is a blood thinning medication that should not be self-administered for stroke.
If the stroke is diagnosed as ischemic, doctors can administer aspirin within 24-48 hours to dissolve the blood clot and treat the stroke.
When a stroke is diagnosed as hemorrhagic, aspirin should be avoided as it can worsen bleeding in the brain.
Taking aspirin for both emergency stroke treatment and stroke prevention carry their own risks. It's best to consult with your doctor instead of self-administering medication.