Roughly 25% of stroke survivors experience a second stroke. Fortunately, you can reduce your risk with the best stroke prevention practices.
The following tips will help you learn how to minimize your chances of having a second stroke and improve your overall health. Because, as the American Stroke Association says, one is enough. Let's do our best to prevent a second.
7 Ways to Prevent a Second Stroke
Here are 7 ways you can help reduce your risk of a second stroke:
1. Know Your Stroke Risk Factors
A study by the American Academy of Neurology showed that over 96% of stroke patients that had a second stroke showed signs of at least one risk factor.
This shows that awareness is the first step towards prevention. Talk to your doctor to see if you have any common stroke risk factors like high blood pressure, atherosclerosis (buildup of plaque in your artery walls), high cholesterol, or diabetes.
Knowing what your risk factors are can help you take action to help prevent a second stroke.
2. Monitor Your Blood Pressure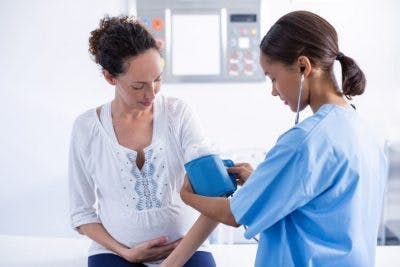 High blood pressure is considered the most controllable risk factor for stroke. If you have high blood pressure, be sure to monitor it and take any medications your doctor prescribes. Always make sure that you have your next refill of blood pressure medication on hand, because missing even one dose of this type of medication puts you at much higher risk for stroke.
Aside from monitoring your blood pressure and taking medication, reducing your sodium intake is another great way to help manage high blood pressure.
3. Exercise enough to break a sweat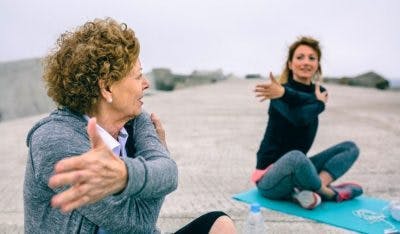 Did you know that exercising enough to break a sweat a few times a week can reduce your risk of stroke by 20%? Regular physical activity is key in any stroke prevention program.
Unfortunately, mobility impairments after a stroke can prevent some patients from exercising to the point of sweating. If that describes you, try to at least do some sort of exercise that elevates your heart rate. Even some sitting exercises can do this – pushing your own wheelchair if you use one, seated arm exercises performed quickly, or brisk walking if you're able to. Additionally, be sure to participate in a daily rehabilitation program to improve motor skills.
4. Consider Preventive Surgeries
The risk of a second stroke increases with the presence of aneurysms. An aneurysm is a bulge in your artery that creates weakness in the vessel wall and increases risk of rupture (hemorrhagic stroke).
To help reduce the risk of recurrent stroke, your doctor may recommend surgery if you have a known aneurysm.
There are two aneurysm-management surgeries that help reduce the risk of stroke: aneurysm clippings and aneurysm coilings. Both surgeries help block blood flow from entering the aneurysm to prevent it from rupturing. Here's an example of how it works:
These surgeries are invasive treatments, so be sure to discuss the benefits and risks with your doctor.
5. Manage Stress with Self-Care
Living with chronic, long-term stress increases your risk of stroke by 4x. Therefore, managing stress levels is key for preventing a second stroke.
We know that stroke recovery can be a very stressful time due to health concerns and financial strain. Try your best to practice self-care so that the stress doesn't take a toll on you.
If you find that your situation is too overwhelming, talk to your doctor about possible medication to help alleviate anxiety.
6. Clean up your diet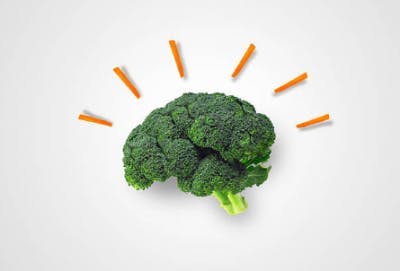 Many stroke risk factors are influenced by your diet. For example, high cholesterol, atherosclerosis, and even high blood pressure are all affected by the foods you eat.
Most stroke patients work with a dietician at some point during their stroke recovery process. Be sure to follow their advice. Generally, most stroke patients are encouraged to limit their intake of salt, fried foods, red meat, and saturated fat.
To help reduce the risk of a second stroke even more, try replacing those foods with healthier foods for stroke recovery like blueberries, salmon, and flaxseeds.
Dietary changes can be difficult, but they can help prevent another stroke and save a life.
7. Take Neuro-Protective Vitamins
Boosting your intake of certain nutrients can help prevent a second stroke. We recommend trying to get all your nutrients from food, but sometimes supplements can help fill in the gap when we need extra help.
Some of the top vitamins for stroke recovery are CoQ10, vitamin B3, and fish oil. Before you buy any supplements, check with your doctor as they can interfere with medications.
How to Prevent a Second Stroke and Save a Life
If you or a loved one have recently had a stroke, try your best to incorporate these tips into your daily routine. While some changes might be difficult, the benefits are well worth the effort.
Be sure to keep your doctor in the loop on any sudden changes you make to your daily routine. Your doctor has a better understanding of your preexisting medical conditions, so (s)he will be able to provide insight on any new foods, exercises, or supplements you want to try.
We wish you good luck on the road to recovery. Stay healthy!