Associated conditions of cerebral palsy are often misunderstood.
To clear things up, this article is going to explain exactly what cerebral palsy does or does not affect.
Associated Conditions of Cerebral Palsy
There are many conditions associated with cerebral palsy. Some are directly related, while others are unrelated but commonly co-occur.
There are two types of conditions related to cerebral palsy: primary conditions and secondary conditions.
Conditions unrelated to cerebral palsy that commonly co-occur are called associative conditions.
Primary Conditions of Cerebral Palsy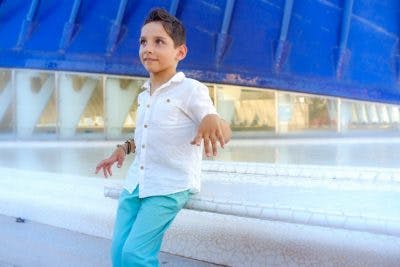 ©iStock.com/sweetmonster
Cerebral palsy is a motor disorder caused by damage to the brain before or during birth, or in early childhood.
Primary conditions of cerebral palsy are the direct results of that brain damage.
Examples of primary conditions include:
Spasticity. Spasticity causes the muscles to involuntarily and continuously contract, which results in stiff movements.
Difficulty controlling movements. This is caused by irregular muscle tone. Those with spastic CP will experience high muscle tone, those with dyskinetic CP with experience fluctuating high and low muscle tone, and those with ataxic CP can experience low muscle tone.
Difficulties with coordination and balance. This is characteristic of ataxic cerebral palsy, which is caused by damage to the cerebellum. The cerebellum is responsible for fine-tuning your movements.
Secondary Conditions of Cerebral Palsy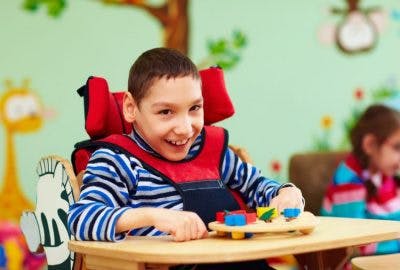 ©iStock.com/olesiabilkei
Secondary conditions of cerebral palsy occur as a result of the primary conditions.
Examples of secondary conditions include:
Respiratory complications. Difficulties controlling the muscles that make up the mouth and upper body can make it very challenging to breathe and cough.
Speech impairments. Dysarthria is when someone has difficulty controlling the muscles necessary to speak. The weak tongue, lip, and diaphragm control can result in slurred or delayed speech. In severe cases of CP, the individual may even be non-verbal. Just because someone cannot speak, does not mean that they can't understand what you're saying.
Hip dislocation. This is caused by severe spasticity in the hip adductor and hip flexor muscles.
Scoliosis. Children are constantly growing, and uneven muscle pull or poor balance can result in scoliosis (when the spine curves to the side).
Pain. Pain can result from both primary and other secondary conditions of cerebral palsy.
Behavior problems. Like pain, behavior issues can result from various complications. Typically, behavior problems are a sign of frustration caused by the way poor motor control affects communication.
Feeding difficulties. Oral motor impairments can make it difficult for individuals with CP to chew and swallow their food. This can result in malnutrition and dehydration if not properly managed.
Digestive problems. Some common digestive issues experienced by children with cerebral palsy include gastrointestinal reflux disease (GERD), constipation, and urinary incontinence.
Poor quality sleep. Sleeping problems can be caused by cerebral palsy-related conditions like pain, impaired movement, respiratory complications, and digestion issues.
Associative Conditions of Cerebral Palsy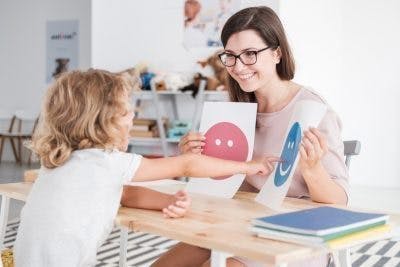 ©iStock.com/KatarzynaBialasiewicz
Associative conditions of cerebral palsy are conditions that are not related to CP but commonly co-occur.
They're caused by a completely different source of brain damage.
Generally, those with more severe forms of cerebral palsy are more likely to experience associative conditions.
Commonly experienced associative conditions of cerebral palsy include:
Understanding Associated Conditions of Cerebral Palsy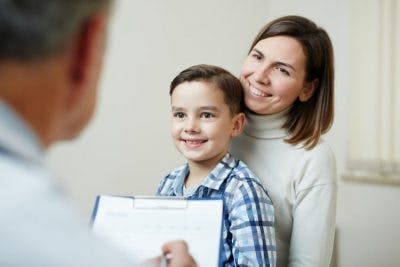 It's important to understand that cerebral palsy is a motor disorder, meaning that it only directly affects movement.
Therefore, any sort of cognitive impairment is not a result of cerebral palsy.
Cerebral palsy can affect the movements in any area of the body. It can affect just your legs, one side of your body, your mouth, or even your entire body.
Hopefully, this article helped clarify which conditions are actually caused by cerebral palsy and which are not.
Featured image: ©iStock.com/Drazen Zigic