Wondering how common scoliosis in cerebral palsy patients is? Or what you should do if you suspect your child has scoliosis?
This article will clear up some misconceptions about scoliosis in cerebral palsy patients so that you know what to expect and how to manage it.
How Are Cerebral Palsy and Scoliosis Related?
Scoliosis is when your spine doesn't develop correctly and abnormally curves to the side.
Not everyone who has cerebral palsy is going to have scoliosis. However, scoliosis is very common in children with cerebral palsy and occurs in at least 20-25% of the CP population.
Scoliosis in cerebral palsy patients can develop due to a combination of:
Spasticity
Muscle Weakness
Weak Motor Control
When you have a motor disability like cerebral palsy, it's difficult to stay balanced and sit up straight.
Over time, it affects the alignment of your bones and joints, causing your spine to curve.
Patients that mainly spend their time sitting in a wheelchair are more likely to develop scoliosis because of their limited mobility.
What Makes Scoliosis Different in Cerebral Palsy Patients than in Non-Disabled People?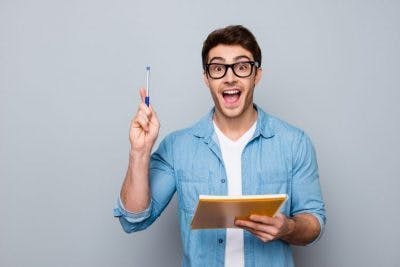 Scoliosis in nondisabled people generally refers to idiopathic scoliosis, meaning that its cause is unknown.
Scoliosis in cerebral palsy patients is due to trunk instability and is often referred to as neuromuscular scoliosis.
While idiopathic scoliosis generally develops during adolescence and ends once you're fully grown, neuromuscular scoliosis starts earlier (generally before the age of 10) and can progress well into adulthood.
Progression of Scoliosis in Cerebral Palsy Patients
The onset of scoliosis is highly related to a child's level of impairment on the gross motor function classification system.
It ranges from levels I-V and the lower the level, the less likely it is for your child to develop scoliosis.
Once you have neuromuscular scoliosis, chances are that it's going to progress as you grow.
Spines that have larger curves typically progress faster than spines with smaller curves.
Children with cerebral palsy are more likely to develop scoliosis if their entire bodies have motor impairment (quadriplegic cerebral palsy).
This is because the less control you have over your body, the weaker your muscles are and the more difficult it is to stay balanced.
However, scoliosis can still occur in children with other types of cerebral palsy.
If left untreated, scoliosis in cerebral palsy patients can worsen and impede one's independence. Even just sitting in your wheelchair can become difficult or painful.
So what treatment options are there?
Nonsurgical Treatments for Scoliosis in Cerebral Palsy Patients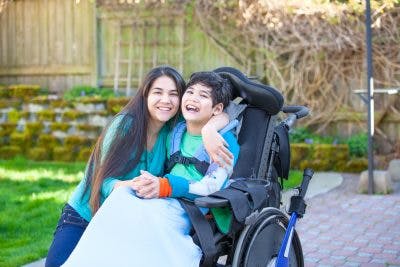 Nonsurgical treatments won't prevent the progression of neuromuscular scoliosis, but they can slow it down and reduce its impact on your child's day-to-day life.
Bracing
Bracing can help delay surgery, decompress the trunk, and improve sitting balance.
However, timing is crucial and bracing generally is most effective for managing scoliosis in its early stages.
The earlier the intervention, the more flexible the spine is and the better the chances of success with bracing.
Wheelchair Modifications
Wheelchair modifications can help improve your child's posture and secure them in place.
Examples of wheelchair modifications include lateral trunk supports and custom seat and back molds.
Surgical Treatment for Scoliosis in Cerebral Palsy Patients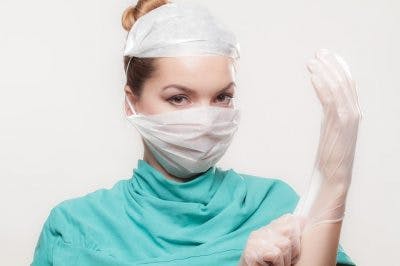 The goal of surgery is to stabilize the spine and prevent further curving.
Currently, surgery is the only definitive way to realign the spine in people with neuromuscular scoliosis.
Spinal fusion surgery is the most common treatment for scoliosis in children with cerebral palsy.
It involves using metal rods, screws, or hooks to hold the spine together until the curved vertebrae fuse into a single bone.
Getting spinal fusion before a child reaches adolescence is ideal to prevent curve progression.
Complications like pneumonia, infections, and pancreatitis are common after spinal fusion for scoliosis.
However, this study had 92% of caregivers report improved quality of life for their children a year after surgery, which suggests that it may be worth the complications.
Scoliosis in Cerebral Palsy Patients: A Summary
Children with cerebral palsy often sit in their wheelchairs for very long periods, and if they have poor trunk control, the muscles get weak and it becomes very difficult to sit up straight and balance themselves.
Generally, the more severe the motor impairment, the faster the scoliosis develops.
Scoliosis in cerebral palsy patients can continue to progress even after adolescence and make it uncomfortable and difficult to go about their day-to-day lives.
It's best to seek treatment early before curving of the spine worsens. Typically, the older you are, the less flexible your spine is, and the fewer corrections can be made without harming the spinal cord.
Hopefully, this article helped give you a better idea of what to expect with scoliosis in children with cerebral palsy and how to go about treating it. Good luck!