Great gifts for spinal cord injury patients can be hard to find.
Because all spinal cord injuries are different, it's essential to know the gift recipient's functional abilities and type of injury.
Don't make the mistake of getting someone with normal upper body functions adapted utensils just because they have a spinal cord injury.
We've put together a gift guide of 15 items that can help promote recovery across various levels of injury.
Check it out!
Convenient Gifts for Spinal Cord Injury Patients
Adaptive tools will help make day-to-day tasks much simpler for your loved one.
A reacher can make life so much easier for any spinal cord injury patient.
When you're in a wheelchair, it's difficult to reach lots of things because your mobility is so limited.
Think of a reacher as an extension of your arm. It will help you easily grab and move items from the comfort of your wheelchair.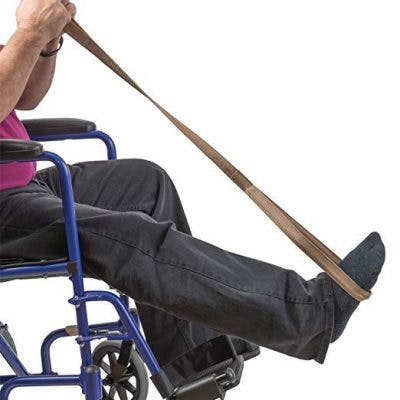 For SCI patients who don't have leg function, a leg lifter can be extremely helpful.
You simply put your foot through the loop and pull with your arms to move your legs in or out of beds, sofas, and wheelchairs.
Many spinal cord injury patients have limited hand function.
Universal cuffs make it easy to hold smaller items like:
Pens
Toothbrushes
Utensils
Remotes
Hairbrushes
Gifts for Spinal Cord Injury Patients That Make Recovery Fun
These gifts are fun and can help promote the recovery of upper body functions.
Did you know that singing can help improve respiratory health in SCI patients with C4 and C5 injuries?
It's a fun way to practice breathing control while singing your favorite songs.
5. Pottery Kit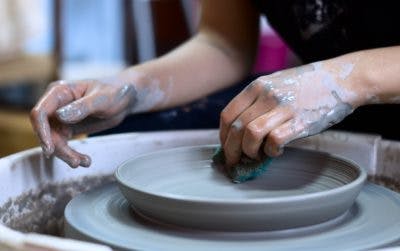 A pottery kit is ideal for spinal cord injury patients who have weakness in their hands.
You can get an SCI patient a pottery wheel, some clay to mold, and some tools to make intricate details.
Forming your pottery is great for building strength and control while making details and painting will develop fine motor skills.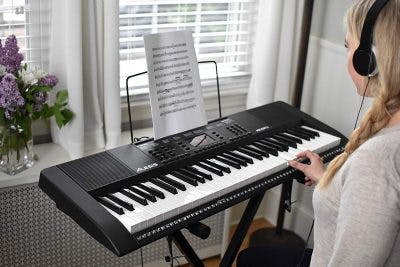 If you know SCI patients who love music and have weakness in their hands, consider getting them a keyboard.
It's one of the easiest instruments to create music on because all you need to do is press on the keys.
A keyboard will help develop dexterity and precision of the fingers.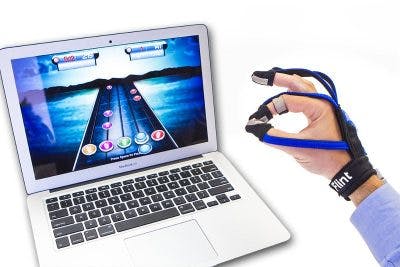 MusicGlove is a fun way to improve your fine motor skills.
It's a game where you tap your fingertips to your thumb along to music.
There are tons of different levels and it motivates you to perform more repetitions than you would with traditional exercise.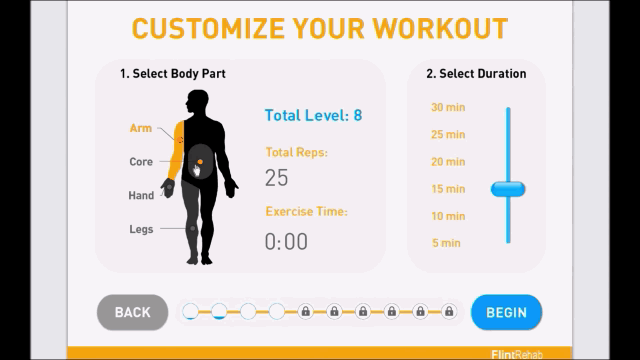 While MusicGlove is great for those trying to strengthen their fine motor skills, FitMi might be a better option for those who have arm function but no hand function, or those who would like to train their entire body.
FitMi is designed to exercise your hands, arm, core, and legs.
You can choose which part of your body you want to work out and FitMi will challenge you to reach a certain amount of repetitions in order to reach the next level.
Stringing beads and tying knots to make jewelry can help develop fine motor skills.
Consider getting a variety of different beads and strings with different diameters.
Beads with larger holes will be easier to get the string through while beads with smaller holes will require more precision.
10. Deck of Cards/ Poker Kit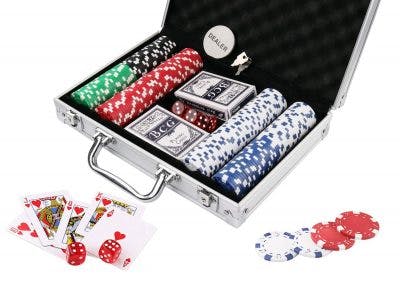 There are endless ways to play with a deck of cards.
Whether you're shuffling the deck, spreading the cards out in your hand, picking a card out of your pile, or hitting a card, you're working on developing hand functions.
Therapy putty is perfect for hand rehabilitation as you can practice squeezing, pulling, and twisting motions.
It comes in a variety of different resistance levels so you can develop your grip and fine motor skills.
Fitness-Related Gifts for Spinal Cord Injury Patients
These fitness-related gifts can help elevate your loved ones exercise routine.
Resistance bands are a great way to stretch and build strength.
They come in multiple resistance levels for any stage of recovery and can be used to train your legs or arms.
For spinal cord injury patients that want to work out their arms but don't yet have the hand strength to grip a dumbbell, consider getting weights with a handle like the one in the photo above.
This way, they can just slip their hands through the hole and lift.
Gifts for Spinal Cord Injury Patients That Value Comfort
These gifts will help keep SCI patients comfortable and relaxed.
14. Comfy Loungewear
A common secondary complication of spinal cord injury is autonomic dysreflexia, which is when your nervous system overreacts and causes your blood pressure to spike.
One of the main causes of autonomic dysreflexia is wearing clothes that are too tight, so the best preventative measure is to wear loose, soft clothes that won't irritate the skin.
Another common secondary complication of spinal cord injury is getting pressure sores.
Pressure sores occur when you stay in one position for too long in areas like the ankles, tailbone, and elbows.
Too much pressure for too long can cut off blood flow and lead to tissue damage.
Using a pillow or cushion on those areas will help serve as extra padding and help relieve pressure.
Gift Giving Made Easy
The perfect gift will show that you took the time to think about that individual's condition, passions, and personality.
Hopefully, this gift guide gave you some helpful gift ideas for the spinal cord injury patient in your life.
Good luck!