Traumatic brain injury anxiety disorders can make it almost impossible to function in everyday life.
In today's article, we'll be taking a closer look at some anxiety disorders after TBI and some of the best ways to manage them.
That way you can get back to living your life without the burden of anxiety holding you back.
Causes of Traumatic Brain Injury Anxiety Disorders
Mood disorders such as anxiety and depression are very common TBI side effects.
In fact, one study found that mood disorders are more frequent in TBI patients than in other patients who also experienced a traumatic event but did not sustain a brain injury.
This is most likely because a brain injury damages the various structures in the brain that control emotions.
After a brain injury, the neural connections between these structures are damaged or destroyed, resulting in feelings of anxiety.
But there are also other things that can contribute to anxiety after brain injury.
For example, after an injury, the brain is susceptible to overstimulation. This means that big crowds or loud noises can more easily overwhelm you and trigger anxiety.
You might also be concerned that others will reject you because of your injury, which in turn fuels anxiety even more.
Types of Traumatic Brain Injury Anxiety Disorders
Anxiety disorders are more than just feeling worried all the time, even though that is part of it.
Instead, what distinguishes anxiety disorders from normal worry is their intensity.
Everybody feels nervous at times, but for someone with an anxiety disorder, this nervousness is so overwhelming it stops them from doing the things they love.
There are five major types of anxiety disorders that a person can experience after a brain injury:
Generalized Anxiety Disorder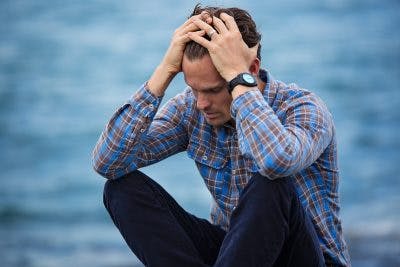 Generalized Anxiety Disorder occurs when there is persistent and excessive worrying that a person cannot control.
The anxiety is usually not in response to any one specific thing, they just have a general, sick feeling in their stomach that something is terribly wrong.
To be diagnosed with this disorder, a person must experience consistent, uncontrollable worrying for at least six months and have three or more symptoms of GAD. These symptoms include:
Feeling nervous or irritable
Feeling a sense of impending danger or doom
Fatigue
Insomnia
Stomach ache or intestinal problems
Increased heart rate
Generalized Anxiety Disorder is almost always accompanied by depression or some other anxiety disorder
People with this disorder might know that their anxiety response is more intense than it needs to be, but they don't know how to stop the cycle.
In the most severe cases, the anxiety can stop people from doing even the simplest activities. They want to change, but they feel stuck.
Obsessive-Compulsive Disorder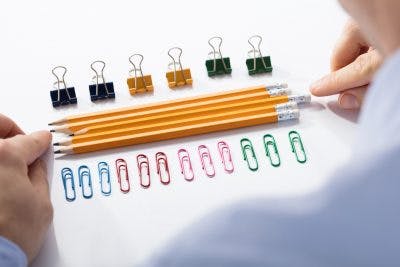 Obsessive-Compulsive Disorder is another anxiety disorder that you can develop after brain injury.
As the name suggests, people with OCD experience both obsessions and compulsions.
Obsessions are intrusive thoughts or images that cause severe anxiety in a person.
Compulsions are actions that the person performs to relieve the anxiety and silence the thought.
Not all compulsions are external behaviors. Some of them are mental, like silently counting every pen on a desk.
Everyone experiences intrusive thoughts daily. But they don't usually cause serious distress. If the thoughts are distressing and you feel like you need to do something RIGHT NOW, that is OCD.
Panic Disorder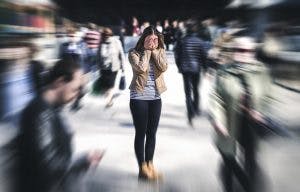 This traumatic brain injury anxiety disorder causes sudden, severe feelings of terror when there is no real danger.
For people with brain injury, a panic attack usually strikes when their brain is overstimulated. Like in a loud and crowded space, for example.
Panic attacks are almost always accompanied by physical symptoms, including:
Palpitations or heart pounding
Chest pain
Shortness of breath
Nausea and dizziness
Chills
A panic attack can mimic a heart attack, which is why many people with panic disorders initially believe they are dying and go to the ER.
Panic attacks can also accompany other disorders such as social anxiety disorder and PTSD.
Social Anxiety Disorder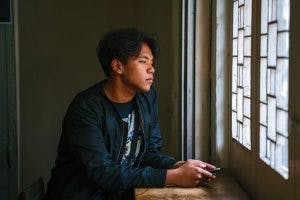 Another traumatic brain injury anxiety disorder you can develop is social anxiety disorder.
Social anxiety is an intense and excessive fear of being judged or rejected in a social setting.
Many people confuse social anxiety with shyness. But it is more than just that.
With shyness, the negative feelings are not very powerful, and they tend to go away after a while.
But with social anxiety, the feelings only get worse.
With severe social anxiety, any time you are around others you might experience symptoms.
Some of the distinctive symptoms of social anxiety are:
Harsh self-judgment
Feelings of shame and inferiority
Extreme reluctance to share opinion
Post-Traumatic Stress Disorder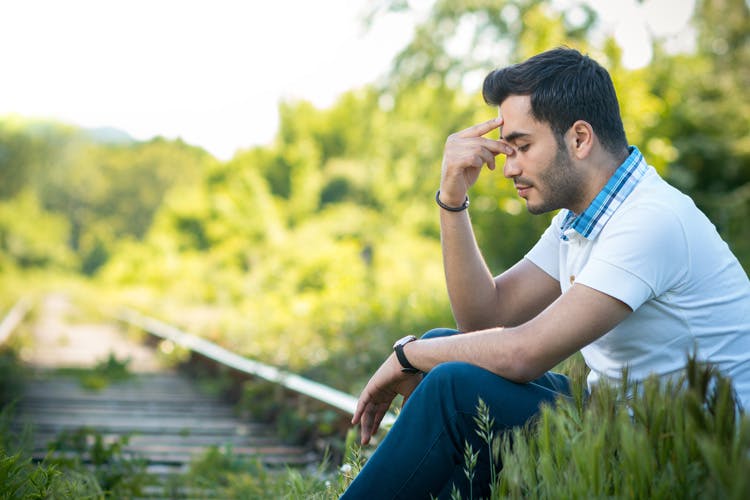 PTSD is an anxiety disorder that normally occurs after a significantly traumatic event like combat, assault, or near-death experiences.
The symptoms of PTSD include:
Involuntary reminiscing of the life-threatening event.
Avoiding people and places that remind you of your injury
Emotional numbness and detachment from friends and family
Anxiety and insomnia
Angry outbursts
PTSD, like the other anxiety disorders, does not simply go away if you ignore it. Instead, it will steadily grow worse and worse the longer it lasts. That's why it's so important to seek treatment as early as possible.
Treating Traumatic Brain Injury Anxiety Disorders
If you recognize any of the symptoms of these anxiety disorders in yourself, do not be concerned.
Because the good news is, all of these anxiety disorders are completely treatable!
Even though you might think you will be stuck with these feelings forever, that is just your anxiety talking.
The reality is, many people do overcome their anxiety disorders after brain injury and go on to live happy and fulfilling lives.
How did they do it?
Basically, through rewiring their thoughts.
Rewiring your thoughts to treat Traumatic Brain Injury Anxiety Disorders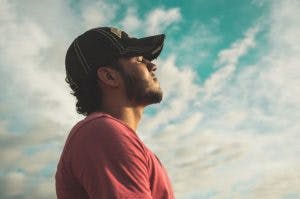 Once you can overcome thoughts that trigger your fear, you'll notice the worst symptoms of anxiety will begin to disappear.
There are several different methods you can use to accomplish this.
Traditional talk therapy and cognitive behavioral therapies can help you identify the harmful thoughts and beliefs that trigger negative feelings.
Cognitive therapists will encourage you to re-evaluate these thoughts and retrain them to trigger good feelings.
This can be especially helpful for those suffering from PTSD or social anxiety.
Mindfulness and meditation techniques can also help calm your mind when anxiety starts to become unbearable.
Try to avoid taking popular anti-anxiety meds like Xanax, as these can be harmful for people with brain injuries.
That's why it's best to see a therapist familiar with both brain injury and anxiety disorders. They'll know what treatments are the safest for you.
Finally, finding some sort of hobby or volunteer activity that you enjoy can also help relieve anxiety symptoms.
When you have something structured to look forward to every week, anxiety will lose most of its power over you.
We hope this article helps you find ways to defeat anxiety and take back control of your life.