TBI can cause a variety of side effects, some more severe than others. Because no two brain injuries are identical, however, every TBI patient can experience slightly different symptoms.
To make matters more difficult, some TBI side effects do not develop until several months after the initial injury. Therefore, it is important for patients to understand the potential effects of traumatic brain injury, so that they can recognize the early signs.
This article contains a comprehensive guide to the most common effects of TBI. We also briefly discuss treatment options for specific side effects at the end of each section.
Before diving into specific symptoms though, it will help to understand the causes of TBI symptoms.
What Causes TBI Side Effects?
TBIs occur after a bump or blow to the head. If this blow to the head is strong enough, it can cause the brain tissue to swell and push up against the inside of the skull. When this occurs, blood circulation is cut off from those parts of the brain, causing oxygen deprivation and tissue death.
In addition, some injuries cause the brain to twist or shake. As the brain twists, brain tissue slides back and forth until the long connecting fibers in the brain (axons) tear. This is known as axonal shearing.
This tearing disrupts the messages that neurons send, resulting in loss of function, which causes the different effects of brain injury covered on this page.
Symptoms of brain injury will vary depending on where the damage occurred. For example, an injury to the frontal lobe will cause different side effects compared to damage to the parietal lobe.
In the following sections, we will take a look at some of the most common TBI side effects.
Part 1: Physical Effects of Traumatic Brain Injury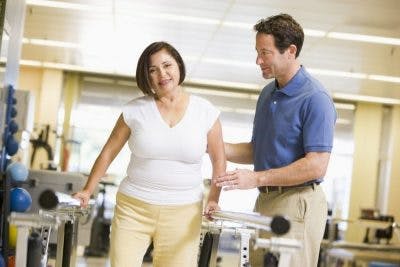 The primary motor cortex controls most intentional physical movements. Therefore, some of the most common effects of traumatic brain injury are movement disorders.
Some physical skills that a brain injury can affect include:
Balance
Movement
Muscle strength and control
Below are some examples of the physical complications of traumatic brain injury:
To treat these physical effects of traumatic brain injury, patients are strongly encouraged to take part in outpatient physical therapy.
Physical therapists can help you engage your brain's natural healing mechanism to repair lost neural connections and restore functional movement.
While physical therapy is helpful, brain injury also causes cognitive and sensory issues that must be addressed by other treatment methods. We'll look at these symptoms next.
Part 2: Cognitive Effects of Traumatic Brain Injury
There are multiple possible cognitive side effects of TBI. These most often occur after a frontal lobe injury, which affects a person's ability to process information.
The following are the most common cognitive effects of traumatic brain injury:
For most cognitive problems, the best way to treat them is to work with a speech therapist. Speech therapists are trained to deal with the cognitive effects of brain injury and can teach you effective ways to cope.
Part 3: Emotional Complications of Traumatic Brain Injury
Besides cognitive side effects, traumatic brain injury can cause a person to experience emotional changes. Some of these are a result of direct damage to the emotional center of the brain. Others are caused by a combination of circumstances related to brain injury.
Below are a few of the most common emotional effects of brain injury:
Fortunately, a neuropsychologist can help TBI patients overcome most of these emotional complications. In fact, one of the best treatments for these symptoms is cognitive-behavioral therapy. Talk to a psychologist for more information.
Part 4: Sensory Effects of Traumatic Brain Injury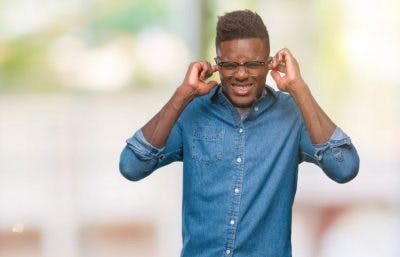 Finally, traumatic brain injury can cause a variety of sensory side effects. These typically occur after damage to the parietal and temporal lobes.
The following are the most common sensory side effects of brain injury:
Sensory problems can vary in severity and types. Therefore, these issues will require specific, personalized treatments from an occupational therapist. Most treatments will involve learning adaptive tactics to compensate for your lost senses.
Understanding TBI Side Effects
TBI is a serious medical condition that can cause life-changing side effects. However, many of these effects are treatable, especially if you can catch them early. That's why it is so crucial to educate yourself and others about the possible symptoms that can occur. 
We hope this guide to the most common effects of traumatic brain injury empowers you to overcome the obstacles you may face after your injury.
Featured Image: ©iStock/Drazen Zigic