Here's our latest roundup of the best gifts for stroke patients.
If you want to give the gift of healing, these are some great choices.
Fun Gifts that Help Boost Cognitive Function
If a stroke patient has cognitive difficulties, then they can benefit from fun yet challenging games like the ones below.
1. Sudoku Workbooks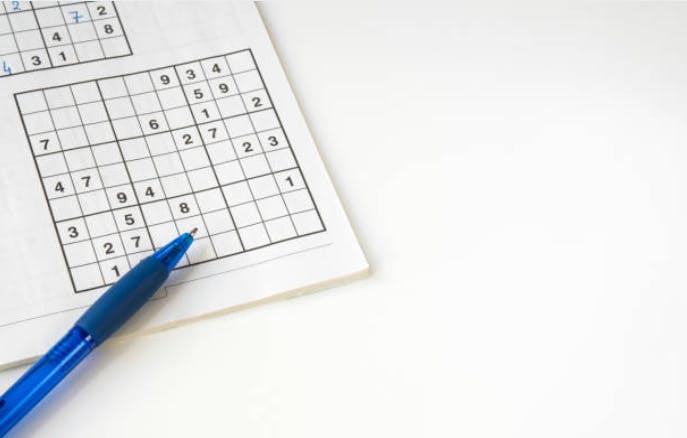 Sudoku is challenging, and practicing these games can help sharpen your memory and problem-solving skills. We like this Sudoku Addicts Workbook on Amazon.
2. Crossword Puzzles
A workbook full of crossword puzzles can also be fun. You can find good crossword puzzles on Amazon.
3. A Lumosity Subscription
Lumosity is a brain-training program that helps boost cognitive function through various games.
It's one of our top recommended apps for stroke recovery.
If your loved one needs to improve his/her memory and thinking, then a subscription to Lumosity can be a great gift.
Exercise Gifts for Stroke Patients
Here are some small gift ideas for stroke patients and possible stocking suffers:
4. Resistance Bands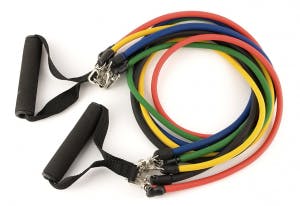 Resistance bands are great for doing at home rehab exercises and rebuilding strength and mobility. We like these affordable resistance bands on Amazon.
5. Light Dumbbells

Some light dumbbells can be useful for rebuilding strength after stroke. Aim for weights between 2-15 pounds. Once they need something more than that, a gym membership is a better option. Here's a top rated dumbbell set on Amazon.
Stocking-Stuffer Gifts for Stroke Patients
6. Pill Box Organizers
Pill boxes help keep medication organized and serve as a good reminder of when you have (or haven't!) taken your medication. There are affordable pill boxes on Amazon.
7. Wooden Book Holders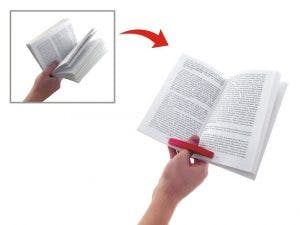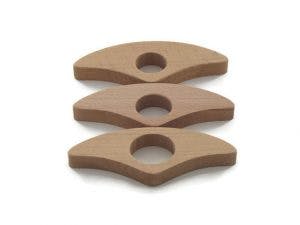 Holding a book open actually takes a lot of work for most stroke survivors since hand mobility is often impaired. Wooden book holders can help your loved one read their favorite books without growing frustrated. These are harder to find, but we like these book holders from Etsy.
Dining Aid Gifts for Stroke Patients
If a stroke patient has difficulty with fine motor skills, then cooking and eating can become difficult.
Here are some useful gifts that make dining easier:
8. One-Handed Jar Openers
If there are issues with impaired hand strength and mobility, then a jar opener would be a great gift. You can also get them hand exercise equipment so that they don't rely upon this compensation technique (i.e. a shortcut that doesn't help mobility in the long-run). Amazon is an easy place to find jar openers.
9. Assistive Cutting Boards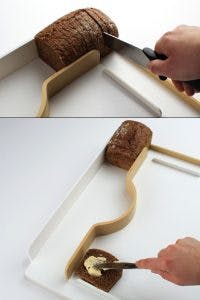 Using two hands can be a slow and frustrating process in the kitchen after stroke. These assistive cutting boards make it easy to cool with one hand, saving your loved one lots of time and grief. You can buy them from Yanko Design.
10. Easy-to-Grip Utensil Holders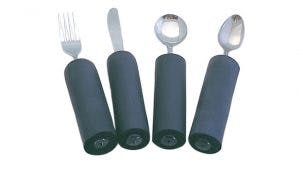 These specialized utensils come with 2" thick foam handles that make eating easier. You can get them for cheap from AliMed.
Bathing and Dressing Gifts for Stroke Patients
If your loved one is dealing with impaired balance after stroke, then some adaptive home equipment will make an excellent gift.
11. Non-Slip Shower Mats
Stroke survivors are at a higher risk of falling after stroke, and the shower is a common culprit of post-stroke falls. Get your loved one a non-slip mat from Amazon so that both parties can have peace of mind.
12. Shower Seat
When standing in the shower isn't an option, a shower seat is a nice way to improve safety.
You can get shower seats from Amazon, but you should help your loved one put it together, because assembly is required.
13. Shoe Horn and Shoe Remover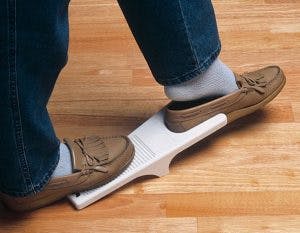 Shoes can be a tricky task after stroke. While many stroke patients opt for Velcro shoes during recovery, it can still be a big task to get shoes on and off.
To help, you can get them a shoe remover or long-handle shoe horn to help make this task less complicated.
Useful Mobility Aid Gifts for Stroke Recovery
If you want to give a gift that will help improve the quality of life for your stroke survivor, these will do the trick:
14. Food Trolley
If mobility is an issue, it can make transferring food to-and-from the kitchen very time-consuming. A food trolley solves this problem and makes a very thoughtful gift.
15. Swivel Seat Cushion
Getting in and out of the car can become difficult after stroke. This swivel seat cushion helps make the process much easier.
These gifts are compensation techniques though. While they help save your loved one time, they don't actually help improve mobility. Here are some gifts that do help improve mobility:
High Tech Gifts for Stroke Patients
If you want to really help them improve mobility, then you should give them a gift that encourages exercising.
Repetitive exercise (massed practice) is the key to recovery.
Here are the best exercise gifts: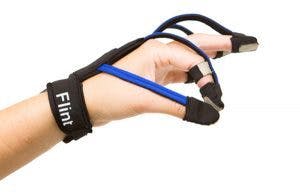 This exercise device helps improve fine motor skills after stroke through a music-based therapy game. It helps stroke survivors improve hand function so that they can tie shoe laces, use utensils, and type on the computer again.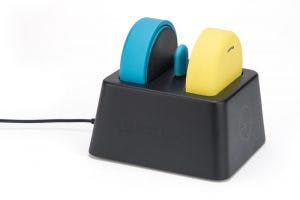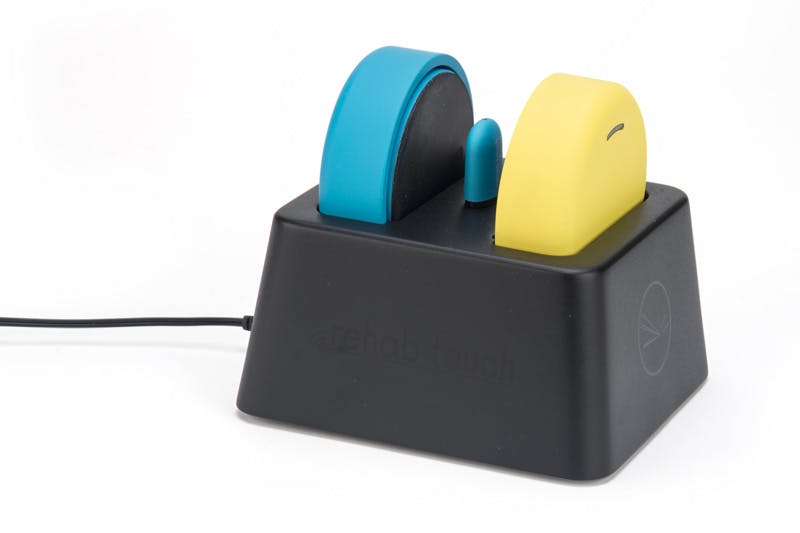 This exercise device improves full-body mobility so that stroke survivors can get back on their feet and live independently again. It's highly-rated because users quickly improve mobility with the device.
Give the Gift of Healing
Consider your loved one's personality when you decide on a gift.
For example, are they hard-working and enthusiastic about therapy? Get them something simple like resistance bands.
Do they struggle with staying motivated to exercise? Get them something fun like FitMi.
No matter what you choose, these gifts for stroke patients will show that you put extra thought into their recovery.