Below you'll find the best gifts for stroke patients as of 2020. Whether you're shopping for someone's birthday or getting a (really) early start on Christmas shopping, these stroke recovery gifts are guaranteed to please.
We'll start with small gifts that show appreciation without breaking the bank. Then we'll round up the best premium stroke recovery gadgets that every stroke patient would love to receive.
Small Gift Ideas for Stroke Patients
Here are some small and simple gift ideas for someone who has had a stroke:
1. Essential Oils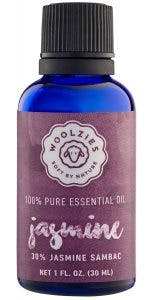 Image from Woolzies on Amazon.com
Statistically, 1 in 3 stroke patients struggle with depression, and jasmine essential oil may provide some relief. This is a simple and easy gift for stroke patients this holiday season. If they don't already have an essential oil diffuser, that could make a great accompanying gift, too!
See jasmine essential oil on Amazon »
2. Healing & Happiness After Stroke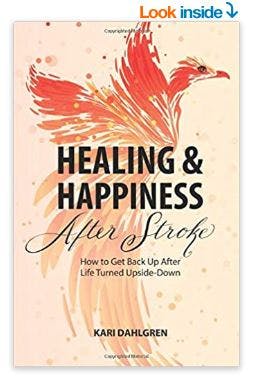 Of all the stroke recovery books available, Healing & Happiness After Stroke focuses on positive psychology the most. If your loved one struggles with depression or anxiety, this book can make a great stocking stuffer.
Look inside Healing & Happiness After Stroke on Amazon »
3. Book Holders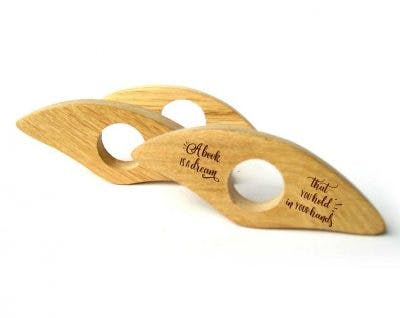 Image from KnockOnWoodUA from Etsy
Speaking of books, if your loved one struggles with impaired hand function after stroke, they may appreciate some wooden book holders.
See wooden book holders on Etsy »
4. Magnesium Oil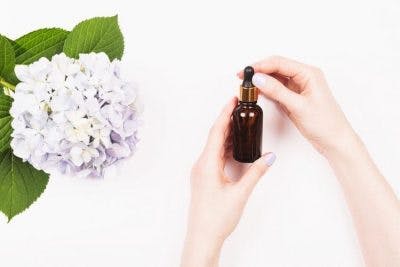 Magnesium oil can be used for self-massage, which improves blood circulation and may help prevent post-stroke complications like contractures. It's superior to other massage oils because many people are deficient in magnesium, and magnesium plays a role in neuromuscular function.
Shop magnesium oil on Amazon »
5. Stroke Recovery Vitamins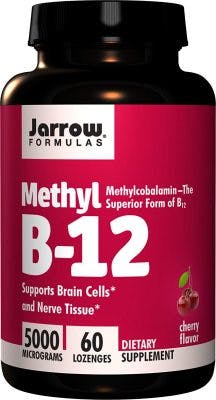 Image from Jarrow Formulas on Amazon.com
Is your loved one getting all their essential nutrients, like omega 3's and vitamin B12, for a healthy recovery? If not, try giving them recovery-boosting vitamins. Check with their doctor before gifting vitamins this holiday season as it may interfere with medication.
Learn more about stroke recovery vitamins »
6. Pill Box Organizer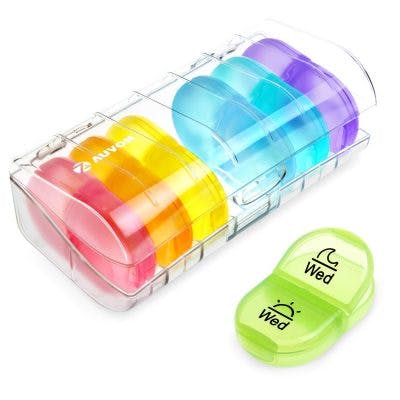 Image from AUVON from Amazon.com
Speaking of medication, where are they going to put all of these new pills? A pill box organizer can make a great gift for stroke patients, particularly if they take pills at certain times in the day. It's a particularly great gift for someone that struggles with memory after stroke, since the pill box shows when they've taken something or not.
See pill organizers on Amazon »
Premium Gifts for Stroke Patients that Boost Recovery
Stroke recovery can be extremely expensive for patients during rehabilitation. Help your loved one by giving them a gift they normally wouldn't splurge on themselves.
Here are some of the best premium gifts for stroke patients:
7. Percussion Massage Device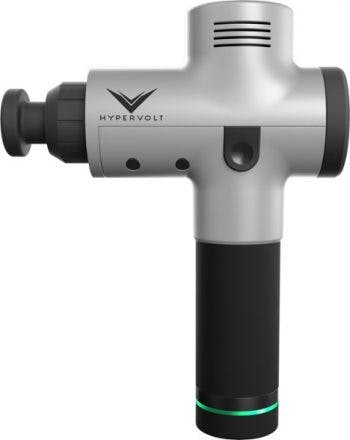 Image from Hyperice.com
Percussion massage devices are trending right now, and there might be a place for them in stroke recovery. Check with your loved one's therapist to see if a percussion massage device, like the Hypervolt, can help their recovery.
While percussion massager devices are designed for sore muscle recovery, the stimulation and sensation may help with stroke recovery. Sending signals through the body to the brain helps activate healing.
See the Hypervolt from Hyperice »
8. FitMi Home Therapy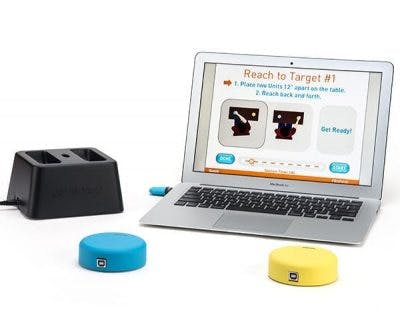 FitMi home therapy, from Flint Rehab, is a device specifically designed to help stroke patients improve mobility at home. Because the device encourages high repetition of therapeutic exercises, it helps the brain rewire itself faster than traditional therapy. As a result, patients see fast improvements. The reviews speak for themselves.
9. Tremor-Cancelling Utensils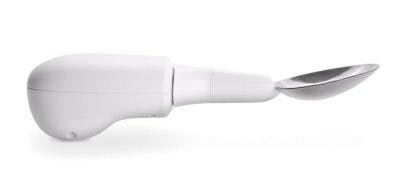 Image from liftware.com
If your loved one struggles with tremors after stroke, consider giving them the gift of steady mealtimes. Liftware makes tremor-canceling utensils that help cancel out shaking hands so that stroke patients can eat without spilling. (It's actually intended for Parkinson's, but works just as well for some stroke patients!)
10. MusicGlove Hand Therapy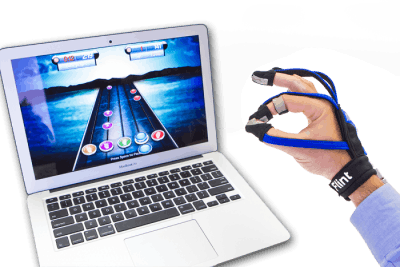 Hand movement is often the slowest function to return after stroke, which can be frustrating. Fortunately, there's a music-based hand exercise device called MusicGlove from Flint Rehab that's clinically proven to create results within 2 weeks. It can make a fun and useful gift this holiday season.
Shop MusicGlove hand therapy »
11. Electrical Stimulation Machine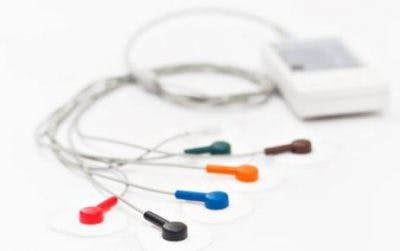 When rehabilitation exercise is paired with electrical stimulation, studies have shown that stroke patients see better motor improvements than just exercise alone. If they already have a solid home exercise regimen, consider giving them the gift of electrical stimulation to take their recovery the extra mile. If you buy this for them, be sure to encourage them to discuss this treatment with a therapist first, who can guide them on safety measures.
Learn more about electrical stimulation »
12. Acupuncture Gift Card
Acupuncture may help with stroke recovery, but everyone responds differently. As a result, stroke patients won't know if acupuncture helps until they try it.
Unfortunately, with the high cost of stroke recovery, many stroke patients can't afford extraneous therapies like acupuncture. By giving your loved one a gift card to an acupuncture clinic, you can take the risk out of trying this new therapy.
Try using Yelp to find a well-reviewed acupuncturist near you.
Assistive Gifts for Stroke Patients (Help with Activities of Daily Living)
Want to explore more useful things for stroke patients? These therapy-based gift ideas for stroke survivors will help improve their recovery.
13. Leg Lifter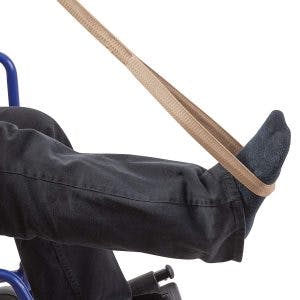 Image from Duro-Med on Amazon.com
If your loved one struggles with severe leg weakness that makes it difficult for them to get their leg into bed, a leg lifter may help. However, they do need to have substantial upper body strength for this tool to be useful.
14. Long-Handled Shoe Horn & Remover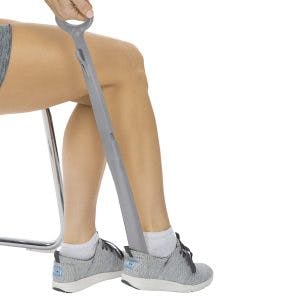 Image from Vive on Amazon.com
Similarly, a long-handled shoe horn can help your loved one put on their shoes with greater ease, and can even help with pushing their shoes off without having to bend over too far. Don't underestimate the large impact that time-saving tools like this can have. A long-handled shoe horn makes a great inexpensive gift for stroke survivors.
15. Adaptive Cutting Boards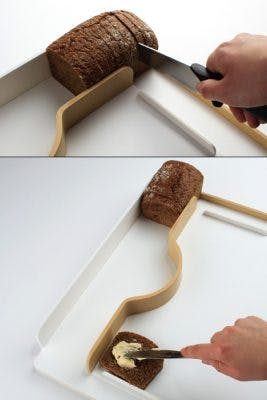 Image from yankodesign.com
Using two hands can be a slow and frustrating process in the kitchen after stroke. These assistive cutting boards make it easy to cut with one hand, saving your loved one lots of time and grief. Yanko Design makes these nifty assistive cutting boards.
Shop adaptive kitchen equipment from Yanko »
16. Subscription to Meal Delivery
Eating healthy is an essential part of stroke recovery. The brain and body both require good nutrients to heal and recover. A great way to get healthy food is to cook at home. However, driving to the grocery store and navigating the aisles can be difficult for some survivors.
It can be a great help to subscribe to meal delivery subscriptions such as Hello Fresh or Daily Harvest. They deliver fresh ingredients and recipes straight to your door. This allows survivors to skip the daunting task of the grocery store and instead focus on preparing healthy foods.
If your loved one struggles with hand impairments, be sure they are comfortable with cooking in the kitchen before gifting a subscription meal service that requires cooking. Sometimes, when hand mobility is too low, cooking can be more frustrating than enjoyable. Keep your loved one's abilities in mind.
17. Speech Therapy Subscription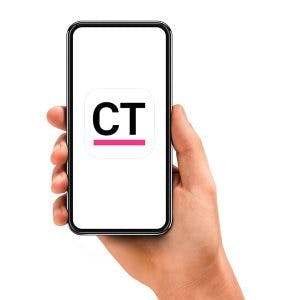 Does your loved one struggle with talking after stroke? What about memory? There's an app for that! The CT Speech & Cognitive Therapy App contains exercises that help improve speech and cognitive fitness after stroke.
See CT App subscription options »
18. Stronger After Stroke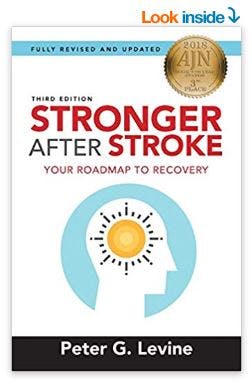 Image from Peter G Levine on Amazon.com
This stroke recovery book, written by Peter Levine, is one of the most robust, comprehensive books on stroke recovery. It's very dense and technical, but that's the point. It's the ultimate guide to recovering from stroke.
See Stronger After Stroke on Amazon »
19. FlintFit Stroke Recovery Exercise DVDs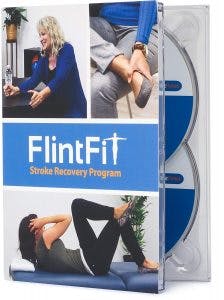 The FlintFit DVDs contain therapy exercises guided by licensed physical and occupational therapists. It's an inexpensive alternative to high-tech exercise equipment.
Shop FlintFit DVDs on Amazon »
Consider Personality When Shopping
Consider your loved one's personality when you decide on a gift.
For example, are they hard-working but struggling with depression? Get them something uplifting like Healing & Happiness After Stroke.
Do they struggle with staying motivated to exercise? Get them something motivating and proven to work, like FitMi.
No matter what you choose, these gifts for stroke patients will show that you put extra thought into their recovery.