Every stroke is different and, as a result, every patient will experience side effects differently.
To make the recovery process even more complex, some patients develop side effects months after discharge from the hospital. This means it's a good idea to understand other potential side effects, so that you're able to catch signs early.
This page contains a comprehensive list of the most common stoke side effects. Before we dig in, though, it's important to understand why these side effects occur.
What Causes Stroke Side Effects?
A stroke is caused when the supply of blood in the brain is compromised. This deprives the local brain tissue of oxygen-rich blood, causing brain cells to die.
Once the stroke has been treated, normal blood flow is restored. This puts an end to the stroke, but the damage left behind can lead to side effects. This is why timely stroke treatment is vital to both save a life and minimize disability.
When disability after stroke occurs, two factors influence the side effects: the size and location of the stroke.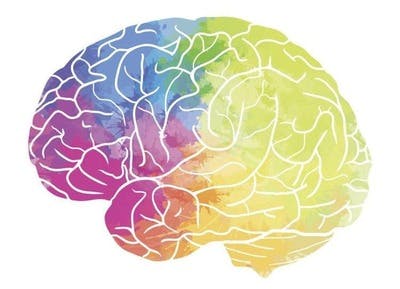 The size of the stroke often correlates with the severity of the side effects. For example, patients that sustain mild strokes often experience no side effects while massive stroke survivors usually sustain significant aftermath, such as paralysis.
The area of the brain affected by stroke also influences the side effects sustained. For example, a stroke in the left hemisphere is likely to lead to language issues because that's where the language center of the brain usually resides.
Nothing is guaranteed, though. Every stroke is different and every brain is wired a bit differently. The good news is that, by understanding some of the most common side effects, you can prepare yourself for the road to recovery ahead.
Now that you understand why stroke side effects occur, let's dig into the list of the most common ones.
Part 1: Physical Stroke Side Effects
The most notable stroke side effects are the ones that affect physical movement.
We need to be able to move to accomplish the activities of daily living such as eating, dressing, and toileting. Therefore, the physical side effects of a stroke often get the most attention from occupational therapists.
Here are some of the most common physical after effects of stroke (click on the title to expand the section):
Inpatient and outpatient therapy typically focuses on restoring physical abilities. However, the cognitive effects of stroke can also impair the ability to perform activities of daily living, so those get attention too.
Part 2: Cognitive Stroke Side Effects
Next you'll discover the potential cognitive side effects of a stroke. These are more likely to occur after a frontal lobe stroke or a stroke that impairs the brain's ability to think analytically or rationally.
Here are the most common cognitive stroke side effects:
With cognitive side effects, it's best to work with a Speech Language Pathologist. SLPs are highly skilled in working with stroke patients with language difficulties and other cognitive issues.
Part 3: Sensory Stroke Side Effects
Next, we will discuss various sensory side effects that can occur after stroke.
Here are some of the most common sensory side effects after stroke:
These side effects are more likely to occur if the stroke affected the areas of the brain that process sensory information or spatial awareness, such as thalamic stroke or parietal lobe stroke.
A stroke in these areas are more likely to cause sensory side effects, however, it's not guaranteed. Any type of stroke can create various side effects, because every brain is wired differently.
Part 4: Medical Complications After Stroke
Next you'll learn about various medical complications from stroke. Some are primary complications (resulting directly from the stroke) and others are secondary complications (resulting from other stroke side effects).
Here are some of the most common medical complications after stroke:
Medical complications often require medical attention for treatment. Be sure to keep your doctor and medical team informed if any new complications occur, and seek emergency medical attention if new symptoms are concerning.
Part 5: Emotional Complications After Stroke
Finally, a stroke can also lead to emotional side effects. Some of these are primary complications that result directly from damage to the emotion center of the brain. Others are secondary complications which stem from other dynamics of life after stroke.
Here are the most common emotional complications after stroke:
Random ourbursts of laughter and/or crying may stem from a post stroke side effect known as emotional lability or pseudobulbar effect. Treatment includes medication or psychotherapeutic intervention.
Many stroke survivors feel like they're a different person after stroke. This is likely caused by changes in abilities, thinking, and behavior after stroke.
Unfortunately, depression and anxiety are common stroke side effects that many survivors experience and overcome. Sometimes it takes time for emotions to lift. Patients struggling with depression can also look for positive reading material, like our stroke recovery book Healing & Happiness After Stroke.
There are many uncertainties with the after effects of a stroke. The best thing caregivers and patients can do is stay informed and continue to pursue rehabilitation both with a therapist and at home.
If you or a loved one suffer from any of these side effects after stroke, we hope this guide provided you with the answers you need for recovery.