Patients that buy and use stroke rehab equipment at home recover more movement than sedentary patients.
If stroke patients exercise daily, especially, then it will provide the brain with the stimulation necessary for recovery.
Written exercises alone can help, but adding useful stroke rehab equipment expands the type of exercises you can do.
Here's a roundup of the best stroke rehab equipment available for patients at home.
Premium Stroke Rehab Equipment
1. Electrical Stimulation Machine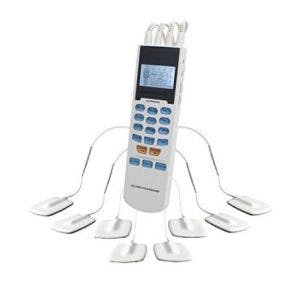 If you have paralysis after stroke or severe muscle weakness, then electrical stimulation can help introduce movement into your body. Electrical stimulation can be very effective for regaining movement after stroke, especially when you combine it with rehab exercise.
Shop electrical stimulation devices on Amazon »
2. MusicGlove Hand Therapy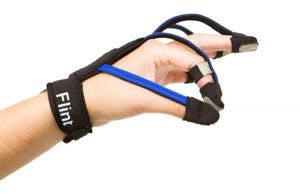 This stroke rehab device from Flint Rehab is clinically proven to improve hand function in just 2 weeks. It combines therapeutic hand exercises with a music-based game that will make you forget you're doing therapy in the first place.
Shop MusicGlove from Flint Rehab »
3. FitMi Interactive Therapy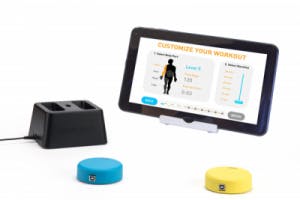 Flint Rehab's most popular recovery tool, FitMi home therapy, can help motivate you to accomplish the high repetition of exercise necessary to see massive results. It's good for improving leg, arm, and hand mobility.
Leg and Core Stroke Rehab Equipment
Stationary bikes make excellent stroke rehab equipment because it's bilateral exercise. This allows your non-affected side to help the affected side move. Bilateral training like this is therapeutic for recovering stroke survivors.
Shop exercise bikes on Amazon »
5. Balance Boards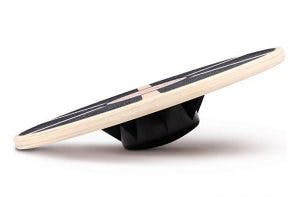 Patients with moderate- to low-level impairments can benefit from using balance boards to train their legs and core. If you have severe impairments, it could be dangerous, so be careful! Always use balance boards in the presence of a caregiver and hold onto a table or ledge for support if needed.
Shop balance boards on Amazon »
Classic stability balls make great, affordable stroke exercise equipment for focusing on your core. A strong core is essential for improving balance after stroke, so you can use this ball to practice various core exercises for stroke patients.
Shop stability balls on Amazon »
Arm and Hand Stroke Rehab Equipment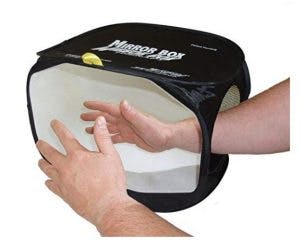 Mirror therapy is particularly useful for stroke patients struggling with hand paralysis or clenched hands after stroke. It works by placing a mirror over the affected hand and using the reflection to "trick" the brain. Even though you logically know better, it helps retrain your brain to move your affected hand.
8. Arm Peddlers
You can use the leg bike featured above to exercise your arms by simply placing it on the table instead of the floor!
9. Arm Skates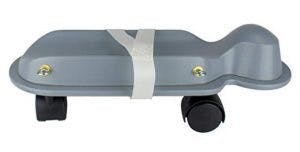 If you have restricted range of motion in your affected arm, then an arm skate can help introduce more movement into your arm. Arm skates are designed more for flexibility training than strength training.
10. Dumbbells and Wrist Weights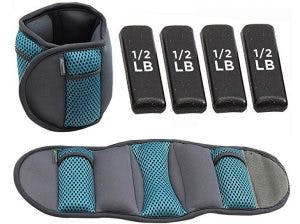 To increase strength in your affected arm, dumbbells and wrist weights are an affordable, simple option. Use them to complete upper extremity stroke exercises to improve mobility in your arms.
Shop light weights on Amazon »
11. Therapy Putty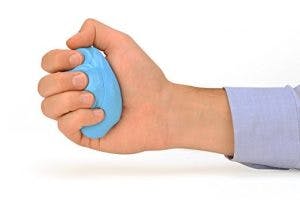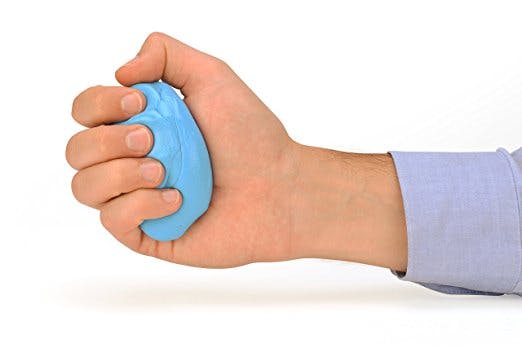 Therapy putty is another popular hand therapy tool that can help improve fine motor coordination. Use it to practice therapy putty exercises to help improve your hand strength and range of motion.
Shop therapy putty on Amazon »
12. Hand Exercise Balls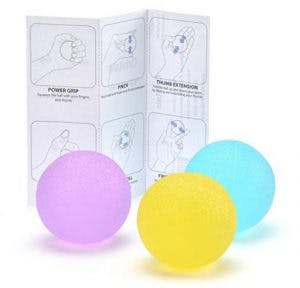 Hand exercise balls are an inexpensive and popular form of hand therapy after stroke. You can use them to follow along to therapeutic hand therapy ball exercises.
Shop hand exercise balls on Amazon »
Stroke Rehabilitation Equipment for Aphasia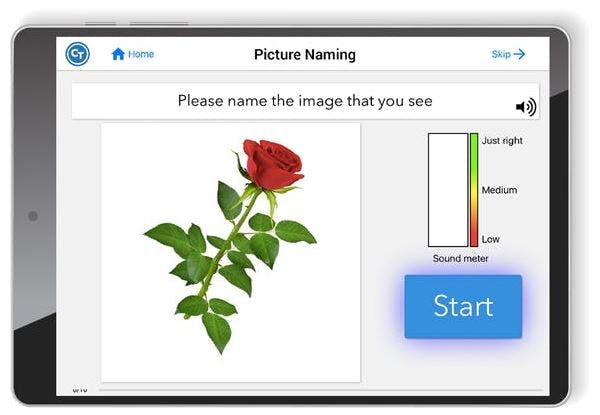 Aphasia is a condition that affects speech after stroke. To improve your language skills, you need to practice speech therapy exercises. A great way to motivate yourself to do this is by using the CT App with over 100,000+ speech and cognitive exercises to improve speech, memory, etc.
Shop CT App from Flint Rehab »
How to Choose the Right Equipment for You
The best stroke rehab equipment will help motivate you to accomplish high repetition of rehab exercises.
Repetition helps activate neuroplasticity, which is the mechanism that your brain uses to rewire itself.
The more your brain rewires itself, the more muscle control you will develop. Activating neuroplasticity is how you will see long-term results that stick.
If you aren't motivated to exercise, then you won't see results. So be sure to choose stroke equipment that you find meaningful and motivating!
Best of luck on the road to recovery.