Did you know that we have a robust stroke support group on Facebook that you can join for free?
It just hit 7,000+ members!
It's a very active group with genuinely caring, supportive members.
If you'd like to join the conversation, click here to join the support group. Just click the "join group" button at the top: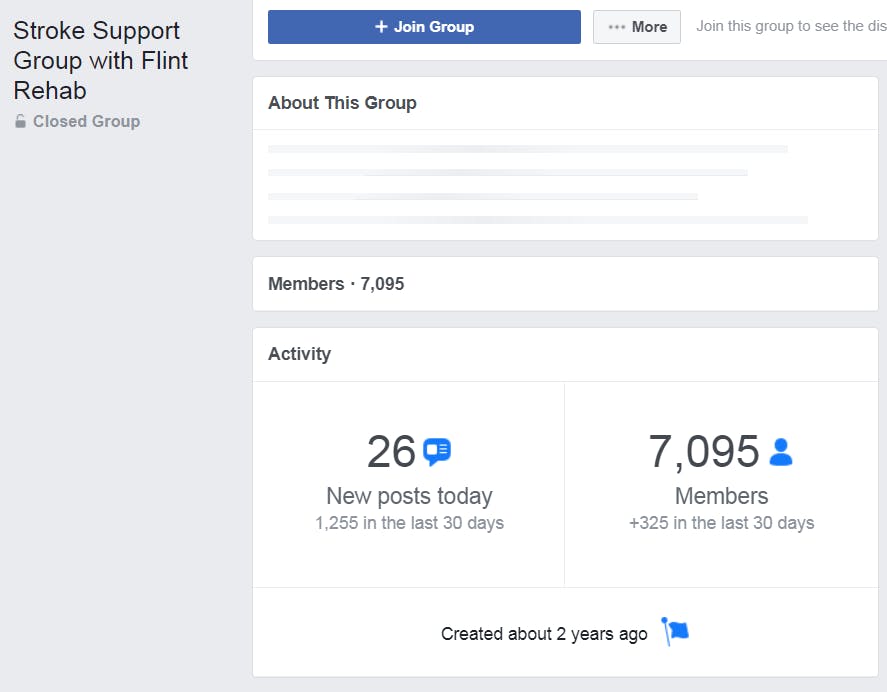 This Stroke Support Group Is Everything
During stroke recovery, support is everything.
And if you can get that support from others who are in the same situation as you – it's even better.
It's amazing how technology allows us to connect with others who are in different states or even different countries – yet the connection can be just as deep.
Face-to-face support groups are hard to find, and Facebook has made it much easier for stroke survivors to connect.
You Are Not Alone
A support group is a great place to vent, feel heard, and ask for advice.
Common questions that we see are, "Is feeling ____ after stroke normal?" Or, "Has anyone tried ______ and did it help?"
Or, "I feel lost and confused and here's my story. Is anybody out there?"
And vulnerability like that is always met with a big, warm, "You are not alone."
Join Us on Our Mission
Facebook groups are free to join.
All you have to do is head over to the group, click the "Join Group" button, and we will approve your request as soon as we can! It may take a day or two, but once you're approved you will be tagged in a welcome message – so you'll get the warm welcome you deserve!
To join the support group, click the button below.