Using mobile apps is an excellent way to work on recovery after brain injury from the comfort of your own home. There are hundreds of apps designed to help individuals adapt to life after brain injury.
While it's nice to have so many choices, it can also feel overwhelming. To save you time and energy, we've put together this list of the best apps for brain injury patients.
Click the links below to jump to a specific section:
Apps for Cognitive Rehabilitation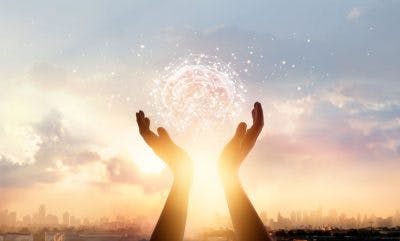 A brain injury can affect a wide range of cognitive functions including memory, reasoning, and attention. The following apps were designed to help brain injury patients sharpen their mental skills through the repetition of cognitive rehabilitation exercises.
We also included some speech therapy apps for those who want to improve their communication abilities too.
1. CT Speech and Cognitive Therapy
First up on our list is the CT Speech and Cognitive Therapy App. This top-rated app was developed by speech-language pathologists to encourage brain injury patients to practice the exercises and activities needed to stimulate the brain and promote adaptive changes.
Every brain injury is unique and depending on its location, will affect different functions. The CT Speech and Cognitive Therapy App includes over 100,000 therapy exercises that target a variety of speech and cognitive skills such as:
Listening
Speaking
Reading
Writing
Comprehension
Attention
Memory
Visual processing
Problem-solving
Executive functioning
Therefore, the CT Speech and Cognitive Therapy app can be beneficial for brain injury patients with nearly any sort of cognitive impairment. It even adapts to your ability level to ensure you're provided with the right amount of challenge to keep you motivated.
2. Spaced Retrieval Therapy App
Spaced retrieval is one of the most effective ways to improve short-term memory, according to memory experts. This method involves memorizing a fact, waiting one minute, quizzing yourself, then waiting five minutes, etc…
As you quiz yourself at longer and longer intervals, you cement the information into your memory. The problem is, many brain injury patients with memory problems struggle to remember when to quiz themselves.
This is where the Spaced Retrieval Therapy App can help. Simply enter the information you want to remember into the app, and the app will send you prompts and alerts when it's time to quiz yourself.
3. Elevate
Elevate offers a wide range of cognitive games that can be used to target your specific cognitive goals. Additionally, many of the games have real-world applications, such as learning how to calculate change or percentages.
Some of the games are especially helpful for brain injury patients. For example, one game involves typing in the best synonyms for a word without using a list. This can help individuals who struggle with language difficulties like aphasia develop their vocabulary.
4. Let's be Social
The Let's be Social app is great for brain injury patients who want to improve their conversational skills and relearn appropriate behavior.
Skills you can practice with the app include:
Meeting/greeting people
Taking responsibility
Joining others in groups
Apologizing and excusing yourself
Following directions
Handling criticism
Sometimes, individuals may become anxious because of the effects of their brain injury and withdraw from social environments. This app helps brain injury patients become more confident in their social interactions.
5. Brain Synch
Brain Synch is an app that encourages users to get creative and engage both hemispheres of their brain. Some activities that the app uses to do this involve matching shapes, tracing lines, and recognizing patterns.
It also offers two modes to choose from. You can either challenge yourself and play against the clock or take things easy in Zen mode and go at your own pace.
Accessibility Apps for Brain Injury Patients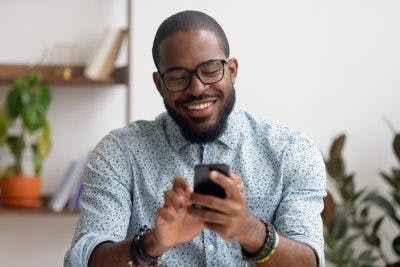 Accessibility apps can help brain injury patients live more independently. Whether it's helping you organize your to-do list or breaking tasks down into step-by-step instructions, these apps can be real life-savers for traumatic brain injury survivors.
6. Qcard
The Qcard app was developed by an actual brain injury survivor who was frustrated by his inability to remember important information.
Qcard is more than just a reminder app. It helps people with executive function and memory issues manage their lives in a simple and intuitive way. It even guides you through complex tasks such as doing laundry, cooking a meal, or following your morning routine.
Additionally, Qcard lets you connect with loved ones so you can delegate and manage tasks together.
7. CanPlan
Sometimes, individuals can struggle with their reading comprehension skills after traumatic brain injury. CanPlan is a planning app that helps break any task down into illustrated, easy-to-follow steps.
8. RogerVoice
For brain injury patients with hearing loss, this app will revolutionize your communication abilities by enabling you to use a phone again. RogerVoice uses voice recognition software to provide a real-time transcript of what the other person on the phone is saying.
9. AccessNow
AccessNow is a crowdsourcing app that can help individuals with brain injuries determine the accessibility status of various locations. Users rate and review places based on how accessible it is, which is very helpful if you use a wheelchair to get around. You can search for specific locations or just look to see what's nearby.
It's not just for people with mobility impairments either. Maybe you want to find a quiet place that won't overload your senses? AccessNow can help you with that. You can even add places to the map as well to help others with similar needs find that spot.
Medical Apps for Brain Injury Patients
Medical apps help brain injury patients keep track of all their medical information and prescriptions. They can be especially helpful in case of an emergency.
10. Medisafe
Medisafe is an app that can help individuals who struggle with medication management. It provides clear instructions and reminders about when to take each medication and informs you when it is time for a refill on your prescription.
The app also allows for communication with family members' devices and can connect to your Apple Watch so you can be reminded even if you don't have your phone on you.
11. In Case of Emergency
The In Case of Emergency app allows brain injury patients to store their medical information in a convenient place for medical personnel to find. Just enter your information and turn the app on. It will keep a persistent notification on the lock screen that shows your emergency contacts, blood type, allergies, medication, and other info.
For iPhone users, this function is already built into your phone. Here are the steps to enable it:
Open the iHealth app
Tap Medical ID and hit edit
Enter your emergency info
Turn on "show when locked"
Tap Done
Making sure that medical information and emergency contact information are easy to find provides peace of mind to both the brain injury patient and their loved ones.
Apps for Brain Injury Patients: Key Points
There are a variety of apps available for brain injury patients. Even if the app is not specifically created for brain injury rehabilitation, finding new ways to be as functional and independent as possible in your daily life is always helpful.
The key to recovery after brain injury is to consistently practice affected functions. This helps stimulate the brain and encourages it to make adaptive changes.
The outcomes of every brain injury are unique and whether you're looking to improve your memory, attention, visual processing, or speech skills, apps can help you practice the repetitions necessary to improve them.