Wondering if you're ready for employment after spinal cord injury?
Depending on the severity of your spinal cord injury and the type of work you do, your work-life could change drastically or hardly at all.
If you're considering returning to work, seeking new employment, or wondering about disability benefits after SCI, this article is for you.
Returning to Work After Spinal Cord Injury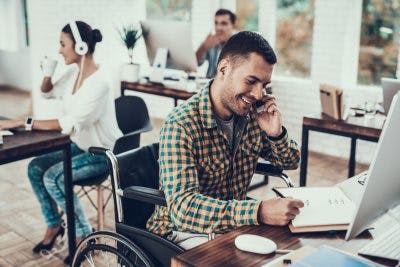 Part of living a normal life is having a job and source of income.
A job will help keep you busy and provide a sense of purpose after spinal cord injury.
There's a positive correlation between being employed and quality of life after spinal cord injury.
Generally, SCI patients with jobs are more satisfied with their lives and more active than those who are unemployed.
So how long do you wait before returning to work?
Don't make the mistake of heading back to work too soon.
While many SCI patients believe they're ready to return to work after a couple of months, they're often proved wrong.
After a spinal cord injury, your body undergoes many changes and it takes time to learn how to manage them.
For example, if you've lost bladder and bowel control, you want to make sure that you're prepared to deal with it when you're at work to avoid accidents. This can involve implementing a bowel program, setting an alarm to empty your catheter, and watching your food and fluid intake.
It could take many months to return to work. Take your time and make sure that you're both physically and mentally ready.
Know Your Rights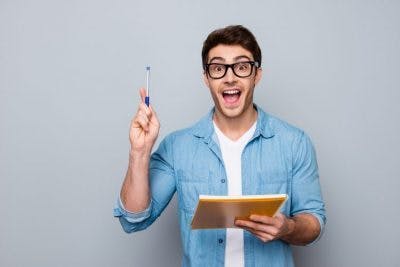 The Americans with Disabilities Act prohibits employers from discriminating against people with disabilities.
If you have the transferrable skills to go back to your old job, employers must make reasonable accommodations to help individuals with disabilities succeed in the workplace.
Examples of reasonable accommodations include:
Adjusting the workspace so that it's wheelchair-friendly
Allowing a more flexible schedule
Providing ergonomic and adaptive equipment
Advocate for yourself and don't be afraid to ask for help!
How Are You Going to Get to Work?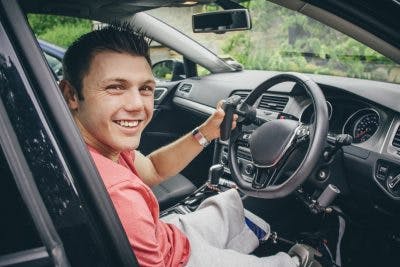 Spinal cord injury can affect your ability to drive and have reliable transportation to work.
Finding transportation to and from work can be difficult because someone usually has to go out of their way to give you a ride.
Did you know that driving after spinal cord injury is possible with the help of car adaptations?
You'll need to find a driver rehabilitation specialist to assess whether you're able to drive without endangering yourself or others, prescribe car adaptations, and teach you how to use them.
If driving after spinal cord injury isn't a realistic option for you, consider working from home.
Because the internet makes communication easier than ever before, the remote job market is rapidly growing.
You can have meetings through phone or video calls and send messages within seconds.
Depending on the type of work, working remotely can also qualify as a reasonable accommodation.
Finding New Employment After Spinal Cord Injury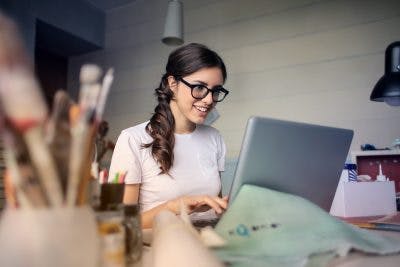 Some jobs are very physical and even with accommodations, may not be safe or realistic for someone with spinal cord injury.
In such cases, you may need to start searching for a new career.
Consider meeting with your current employer and asking about other positions within the company that you might be a good candidate for.
If you need to completely start from scratch, seek a vocational rehabilitation program for support.
It can help assess your skills, provide resources, and present potential job opportunities.
What If Employment After Spinal Cord Injury is Not Possible?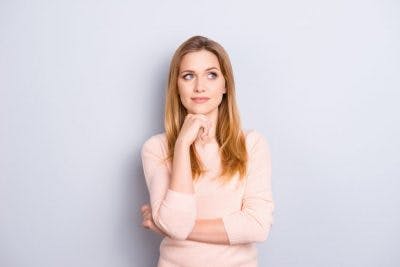 For many reasons, some spinal cord injury patients won't be able to return to work.
In these cases, individuals will likely be eligible for disability benefits from the Social Security Administration (SSA).
According to the Social Security Blue Book (Section 1.04), to qualify for disability benefits, you must provide:
Evidence of nerve root compression characterized by neuro-anatomic distribution of pain, limitation of motion of the spine, motor loss (atrophy with associated muscle weakness or muscle weakness) accompanied by sensory or reflex loss and, if there is involvement of the lower back, positive straight-leg raising test (sitting and supine).
The SSA takes into consideration the severity of your impairment and your ability to perform work in regards to your age, level of education, and work experience.
If you get approved for disability benefits, keep in mind that they usually don't begin until the 6th month following your injury.
If you get denied disability benefits, you can appeal the decision within 60 days.
Employment After Spinal Cord Injury
Employment can help restore a sense of normalcy after a traumatic event like spinal cord injury.
However, your health and wellbeing are much more important than returning to work, so take your time.
Good luck!