A mini stroke, also known as a transient ischemic attack (TIA), occurs when a temporary blood clot forms in one of the arteries of the brain. This causes stroke-like symptoms that usually resolve within 24 hours and do not cause permanent side effects.
But while a mini stroke does not result in permanent disabilities, it is often a sign of an impending full stroke. In fact, 1 in 5 patients who experience a TIA will suffer a true stroke in the next year. Therefore, early treatment of TIAs and efforts to prevent a larger stroke are critical.
To help with your mini stroke recovery, this article will discuss the symptoms and causes of transient ischemic attacks. We will also explain what steps you can take to prevent a larger stroke from occurring.
Symptoms of Mini Strokes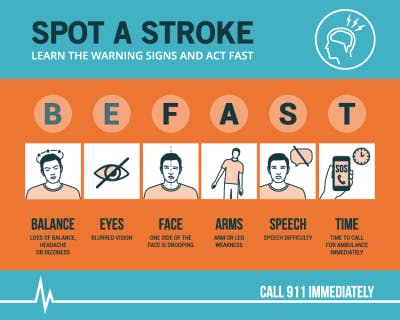 Mini strokes and full strokes have identical symptoms. To identify the signs and symptoms of both, think of the acronym F.A.S.T:
Face. Face numbness and drooping, typically on one side
Arm. Arm weakness
Speech. Slurred speech or difficulty finding words
Time. Seek emergency treatment immediately
Other common signs and symptoms include vision loss and a sudden severe headache. The effects of a mini stroke can last anywhere between 15 minutes and 24 hours.
Because mini strokes have the same symptoms as severe strokes, it is not possible to know whether you are having a transient ischemic attack or something more serious. Therefore, it is vital to get treated as early as possible.
Diagnosing a Transient Ischemic Attack
The only way to tell the difference between a TIA and a full stroke is to have a full evaluation by a doctor who will perform an examination and order imaging of your brain. Imaging, like CT scans or a MRI, can reveal the extent of damage that may have occurred during the stroke.
To determine the cause of your mini stroke, your doctor might order an ultrasound or echocardiogram to see if there is blockage or plaque in your arteries.
Since mini strokes do not cause permanent side effects, you will not need therapeutic rehab as you would with other strokes. Instead, mini stroke recovery will focus on improving cerebral blood flow and preventing a second, more severe stroke.
This will require addressing the underlying cause of your TIA and making certain lifestyle changes to reduce your risk of stroke.
Promoting a Successful Mini Stroke Recovery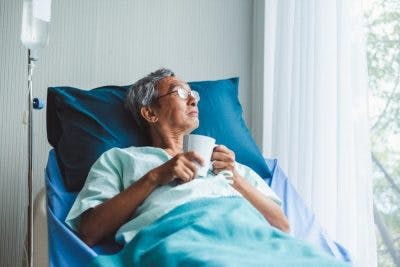 The following are a few of the most common treatment options for mini stroke recovery:
1. Anti-Platelets and Anti-Coagulants
Anti-platelet medications prevent your blood platelets from clumping together, which can reduce your risk of blood clots. Examples of these medications include aspirin and clopidogrel.
There are also other anti-coagulant drugs that do not target your platelets. Rather, they target a specific protein in the blood that causes clotting.
Both types of medications come with their own set of risks. Talk to your doctor for more information on which drugs are best suited for your mini stroke recovery.
2. Surgical Interventions
If your arteries are narrowed and filled with plaque, you may require surgery to remove the plague and improve blood flow.
The most common surgical treatment for narrowed arteries is a carotid angioplasty. This is a minimally invasive procedure that involves inserting a catheter through your femoral artery in your groin. The doctor then places a stent at the artery's narrow point, which widens your artery and improves blood flow.
If you have a severe blockage in your carotid artery, your doctor might recommend a more invasive procedure known as a carotid endarterectomy. This procedure allows the surgeon to clear your arteries of fatty deposits, which can greatly reduce your risk of future stroke.
3. Lifestyle Adjustments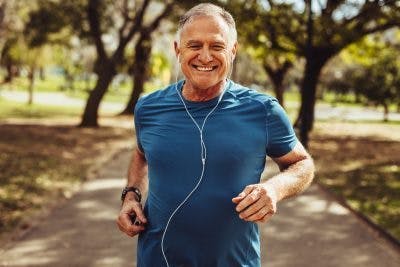 Finally, after a mini stroke, it is important to address the most common risk factors of stroke. These factors include:
Hypertension
Diabetes
High cholesterol
Obesity
Smoking
Chronic stress
Fortunately, by making small changes to your lifestyle, you can manage most of these factors and reduce your risk of a second stroke. Some changes that doctors often recommend include:
Limit your salt and fat intake
Eat a balanced diet, such as a Mediterranean diet
Practice regular cardio exercise
Quit smoking
You might also require medications to help get your high blood pressure or diabetes under control.
Understanding Mini Stroke Recovery
Mini strokes resolve quickly and lead to a full recovery. However, while mini strokes themselves are not life-threatening events, they can vastly increase a person's risk of a more serious stroke in the near future.
Therefore, patients who experience a TIA should take immediate steps to address any stroke risk factors they may have. If you can make these important adjustments early enough, you can improve your chances of avoiding a full stroke entirely.
Featured Image: ©iStock/monkeybusinessimages