Joining a stroke support group can help you stay connected to others that can relate to the complex road to recovery.
A support group can help curb post-stroke depression and provide useful insight into the recovery tips that others have learned.
To find a great support group, you might not have to look any further than your computer.
An online stroke support group started by Flint Rehab has gained over 10,000 members, and it's one of the most active online support groups.
Every day, new posts are made from other stroke survivors regarding their struggles, milestones, questions, and tips, and we'd love for you to join!
To join this online stroke support group, click here to join on Facebook. Just click the "join group" button at the top, as shown below: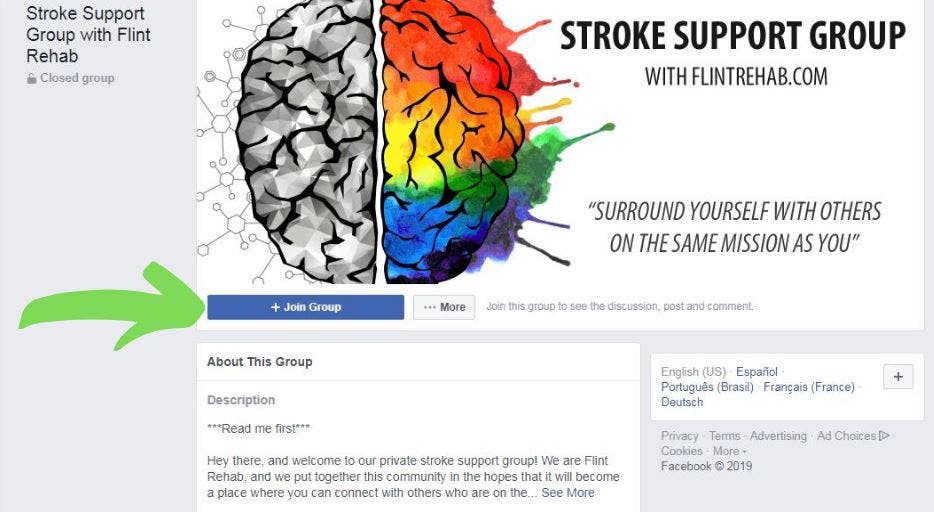 It will ask you a few questions after you request to join — please be sure to answer them! This is how we filter out spam.
Feel Connected Through an Online Stroke Support Group
Here are some example posts that you'll see once you're accepted into the group: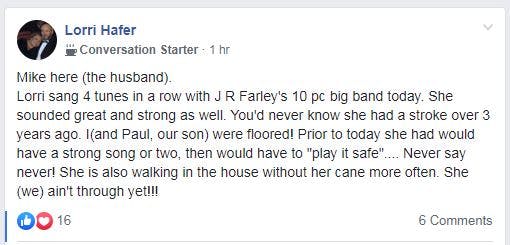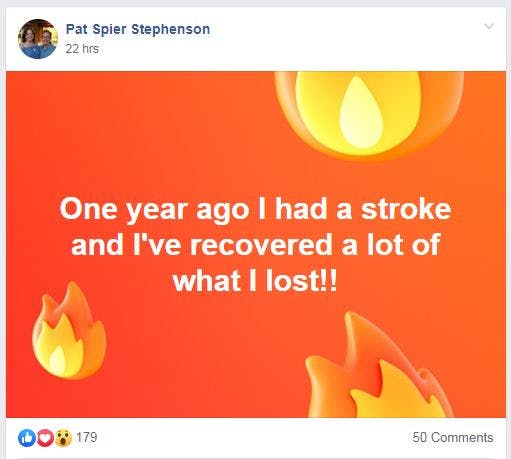 During stroke recovery, support is everything — especially if you can get support from others who are in the same situation as you.
Face-to-face support groups exist but they are scarce. The chances of finding one in your area might be low, but luckily Facebook has made it easy to stay connected.
Our online stroke support group is a great place to vent, feel heard, and ask for advice. While your therapist is still the best person to ask for medical advice, this group knows all the best tips and tricks for stroke recovery.
Join Us on Our Mission
Facebook groups are free! Once you request to join our private stroke support group, our admins will approve you based on your answers to the questions. (We're really just making sure that you're a real human being!)
We do our best to approve your request as soon as we can. It may take a day or two, but once you're in, you'll get the warm welcome you deserve. Hopefully we'll see you there!
Click here to join the online stroke support group on Facebook.