What exactly is a scissoring gait in cerebral palsy patients?
Cerebral palsy is the most prevalent motor disability in children. It can result in lots of different movement patterns, including scissor gait.
This article is going to explain what causes a scissoring gait, the risks associated with it, and how to manage it.
Let's get started!
What is Scissoring Gait?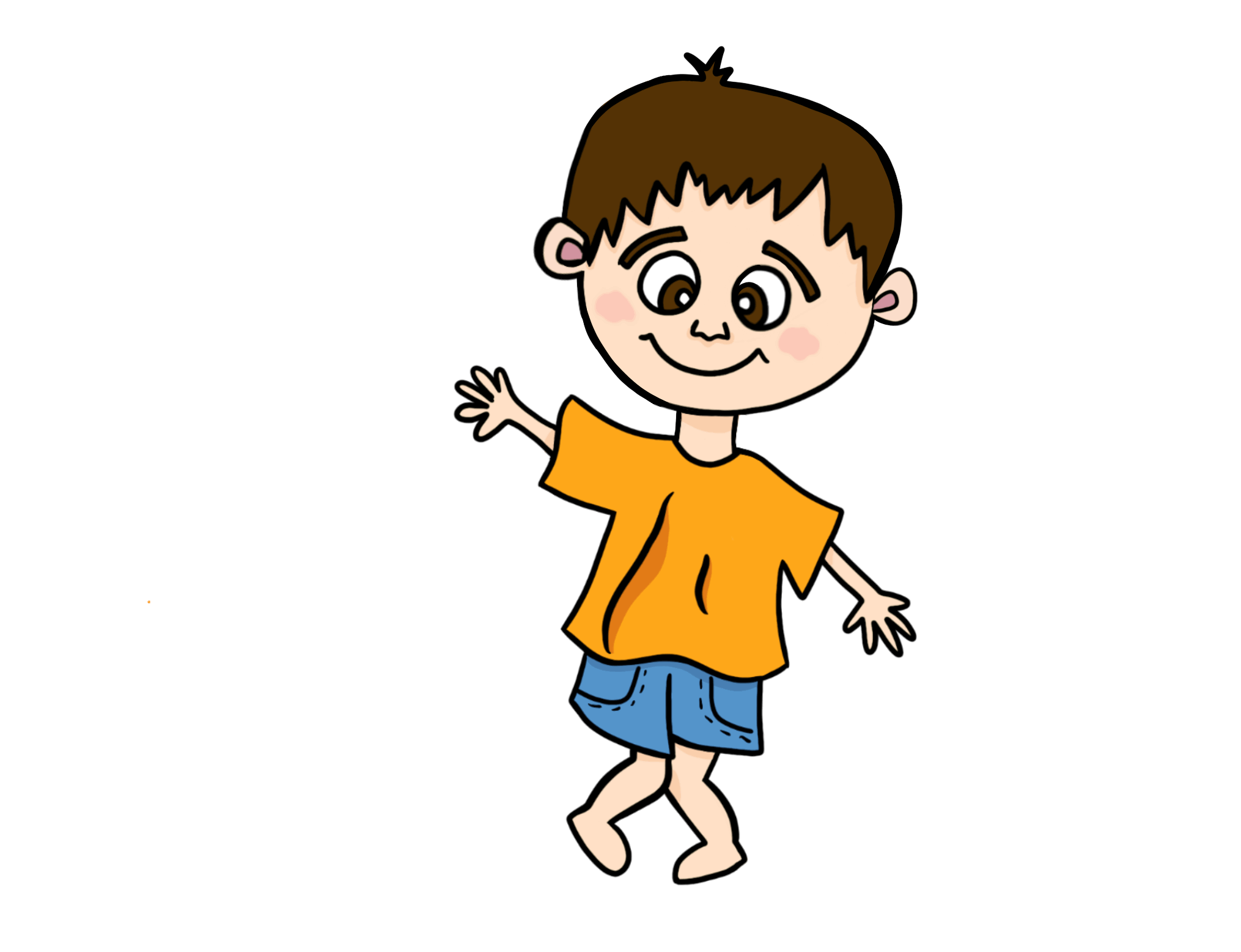 A scissoring gait is an abnormal walking pattern characterized by the thighs and knees pressed together or crossing each other.
This is caused by overactive contractions of the hip adductors (the muscles used to bring the thighs together).
Along with hip adductions, the feet will be pointed inwards due to internal hip rotation, and knees will be bent.
This can cause the upper body to move quite a bit while the individual is walking and make it difficult to stay balanced.
Individuals with cerebral palsy and scissoring gait typically walk slowly with limited mobility.
What's the Link Between Scissoring Gait and Cerebral Palsy?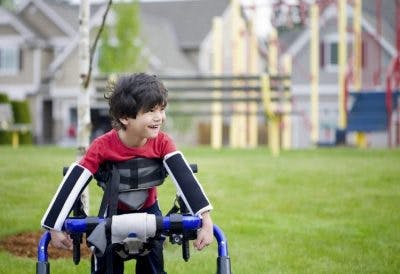 ©iStock.com/jarenwicklund
A scissoring gait is most common in individuals with spastic diplegic cerebral palsy, which is when motor impairments predominantly affect both legs.
Spasticity describes involuntary muscle contractions and it occurs in up to 80% of individuals with cerebral palsy.
There are a variety of abnormal gait patterns that can result from spastic cerebral palsy, but a scissoring gait is the most prevalent.
What Happens If Scissoring Gait is Not Managed?
Although cerebral palsy will not get worse over time, spasticity can.
If scissoring gait is left unmanaged, children with cerebral palsy may:
develop deformities due to uneven muscle pull
experience frequent falling due to poor balance
have limited independence and mobility due to poor range of motion
eventually, be unable to walk
Luckily, these outcomes can be avoided with the right management.
Cerebral Palsy Scissoring Gait Management
Fixing a scissoring gait pattern is two-fold.
First, spasticity must be treated so that the muscles can freely contract and relax.
Second, the child must train their brain to walk with correct form and replace the abnormal gait pattern.
Medications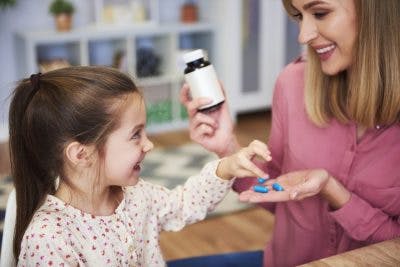 ©iStock.com/gpointstudio
Muscle relaxants like baclofen can help reduce muscle hyperactivity for temporary spasticity relief.
Generally, muscle relaxants in pill-form provide short-term spasticity relief and need to be taken multiple times a day.
Because they're taken orally, they affect the entire body.
Baclofen can also be administered through an intrathecal pump directly to the spinal fluid, where it is continuously pumped throughout the day.
Botox
Botox blocks nerve signals that cause muscles to contract.
Small doses of Botox are injected into tight muscles for temporary spasticity relief (3-6 months).
While using Botox, children with CP should take advantage of their reduced spasticity and follow an intensive gait training program.
This will help promote neuroplasticity and strengthen the neural pathways for the corrected walking pattern.
Orthotics
Orthotics like braces and splints can help correct body posture and alignment.
Children are growing, and unmanaged spasticity can cause disproportional growth.
Wearing an orthosis can help counteract spastic muscles from tightening even more.
It also allows for light stretching of spastic muscles, even when the child is not actively exercising.
Surgery
There are various surgeries that can be performed to reduce spasticity.
However, surgeries should only be considered when all other management interventions fail.
For a scissoring gait, an adductor lengthening surgery may be recommended. This involves lengthening the inner thigh muscles and weakening obturator nerve activity.
Another surgery that is commonly performed to reduce spasticity is a selective dorsal rhizotomy. This involves cutting overactive sensory nerve fibers.
When nerve fibers are cut off, they can no longer grow back, and the innervated muscles will no longer be spastic.
Physical Therapy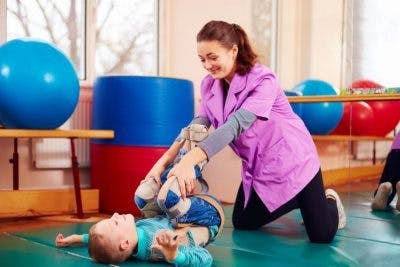 ©iStock.com/olesiabilkei
Even with all these various treatments, your child may still walk with a scissoring gait because that is how they've always walked.
Treatments like surgery, nerve blockers, and muscle relaxants can significantly help relieve spasticity, but they will not teach your child how to walk with correct form.
If your child has only ever walked with scissoring gait, walking without it is going to feel weird or unnatural.
Gait training at physical therapy is essential for correcting your child's abnormal gait.
At physical therapy, your child will work on:
stretching tight muscles
strengthening underused muscles
activating neuroplasticity by continuously practicing walking with correct form
Neuroplasticity is the brain's ability to rewire itself.
Basically, when your child practices walking correctly, the action is going to activate a new set of neural pathways.
The more your child practices, the stronger those neural pathways become and the more comfortable and natural the corrected gait pattern gets.
With enough practice, the new gait pattern can replace the old one.
Understanding Cerebral Palsy and Scissoring Gait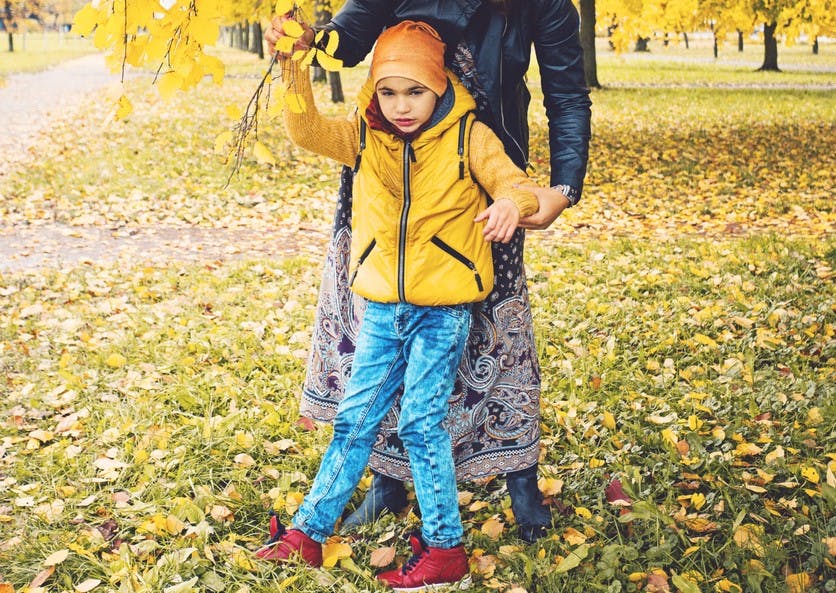 ©iStock.com/JNemchinova
Our brains are extremely adaptive and cerebral palsy will not progress over time, so the brain can be trained to rewire itself.
Children's brains have greater plasticity than those of adults. This means that it is much easier for children to adopt new habits than it is for adults.
The earlier you seek management for your child's spasticity, the easier it will be to replace their abnormal gait pattern.
That's a wrap! Hopefully, this article helped you understand what a scissoring gait is and how to manage it. Walking habits are difficult to change, but it is possible.
Featured image: ©iStock.com/sweetmonster