Is it safer to undergo spinal cord injury surgery as soon as possible or should you wait a few days?
This article will give you a comprehensive overview of surgery after spinal cord injury so that you know what to expect and how to recover.
Let's start!
When is Spinal Cord Injury Surgery Necessary?
Almost 80% of people in the U.S. undergo surgery after spinal cord injury, according to the National Spinal Cord Injury Statistical Center's 2018 Annual Statistical Report.
However, not everyone who experiences a traumatic spinal cord injury is going to need surgery right away.
In fact, many people get spinal cord injury surgery weeks, months, or even years after their injuries.
This depends on how severe the primary damage to the spinal cord is and whether there is a threat of further neurological harm.
Surgery is needed for severe spinal cord injuries because the vertebrae that are compressing the spinal cord must be removed as soon as possible to prevent further damage.
The goal of spinal cord injury surgery is to stabilize the spinal cord.
The longer the vertebrae compress the spinal cord, the more damage can occur.
Spinal Cord Injury Surgeries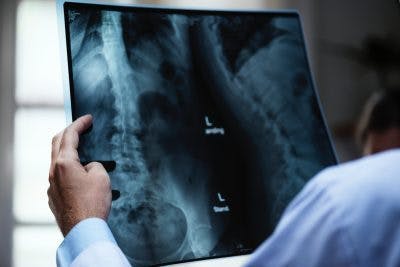 Decompression surgeries focus on relieving pressure from the spinal cord.
Some of the most common spinal cord decompression surgeries include:
Laminotomy: removing a section from the back of the vertebra (the lamina)
Laminectomy: removing the entire lamina
Discectomy: removing a portion of a vertebral disc
Foraminotomy: removing a large amount of bone to expand the nerve root openings
They involve removing the back of the vertebra (the lamina) to relieve pressure off the spinal cord.
Spinal fusion surgery is the process of fusing two or more vertebrae together with screws, rods, and bone grafts.
The purpose of this surgery does not involve decompressing the spinal cord, but rather focuses on stabilizing the spine.
Will Spinal Cord Injury Surgery Heal the Spinal Cord?
Surgery for spinal cord injury won't heal the spinal cord, but it will help limit further damage.
The spinal cord can't heal itself as easily as the rest of the body because of the many secondary processes that prevent regeneration like glial scarring and cystic cavitation.
However, early intervention for spinal cord compression can help limit the effects of secondary damage like inflammation, cell deaths, and reduced blood flow.
Ideal Timing for Spinal Cord Injury Surgery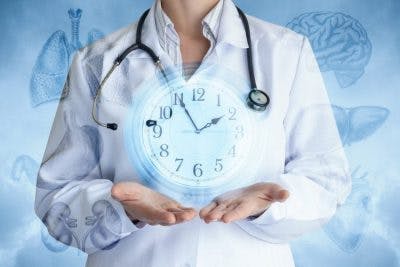 The debate over the ideal timing for spinal cord injury surgery has been controversial.
The two main conflicting views are that:
1) the sooner you perform decompression surgery, the less overall damage and the greater the chance of recovery
2) you should wait a couple of days following an SCI to perform surgery to allow the body to stabilize
While more research is necessary to come up with a conclusive statement, many studies support early intervention for optimal functional outcome.
For example, this study compared the effects of early decompression surgery (within the first 8 hours after SCI) with later surgeries.
After taking note of functional outcomes after surgery and again 1 year after, the early decompression group showed better functional and recovery outcomes.
What Happens After Spinal Cord Injury Surgery?
After spinal cord injury surgery, your spinal cord has been stabilized and you'll need time to rest and recover.
Your spinal column will be extremely fragile, so you may need to wear a temporary brace for support.
You'll eventually start participating in physical and occupational therapy to help you adjust to your new body.
Both therapies will evaluate your functional abilities and draft up a personalized rehabilitation plan.
Physical therapy will focus on developing gross motor function through exercises.
In contrast, occupational therapy will focus more on teaching you how to perform activities of daily living for when you return back home.
Returning back to everyday life after spinal cord injury can be a huge shock. It requires a lot of change, but you can still live a very fulfilling life.
Surround yourself with loved ones, join a spinal cord injury support group, and find new ways to enjoy all the things you used to do before your injury.
Hopefully, this article helped you understand when spinal cord injury surgery is necessary and what it entails. Good luck!