The best vitamins for spinal cord injury recovery will help make up for what's lacking in your current diet to promote recovery.
This article will go over 7 vitamins that SCI patients should take to optimize energy levels, minimize secondary damage, and improve overall health.
Is it Possible to Take Too Many Vitamins After Spinal Cord Injury?
Nutrition plays an essential role in the growth, protection, and maintenance of cells. You need vitamins to stay healthy, but taking too many is unnecessary and may actually harm you.
There are 2 types of vitamins: water-soluble and fat-soluble.
Water-soluble vitamins such as vitamins B and C are easily absorbed into the body and an excess of them will not be stored. Instead, your body will just take what it needs and get rid of the rest.
In contrast, fat-soluble vitamins like vitamins A, D, E, and K get stored in the liver for longer periods and have a higher risk of negative side effects due to overconsumption. As a result, it's essential to be mindful of recommended dosages. More is not always better.
Up next, we'll discuss 7 vitamins that can help spinal cord injury patients optimize their health.
Best Vitamins for Spinal Cord Injury Patients
While most people can get their daily dose of vitamins through a healthy, nutrient-dense diet, supplements can help fill in the gaps.
Below, we'll discuss 7 vitamins that can help promote spinal cord injury recovery.
1. Vitamin B12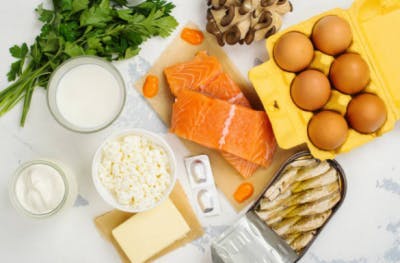 Vitamin B12 deficiencies can cause tiredness, weakness, constipation, loss of appetite, tingling, and numbness. These are all complications that can interfere with or disrupt spinal cord injury rehabilitation.
Vitamin B12 is essential for the development and functioning of neurons. It helps produce myelin, a substance that insulates and protects nerve cells.
This vitamin also plays a fundamental role in producing red blood cells, which are essential for carrying oxygen throughout the body.
You can find B12 in foods like fish, meat, and dairy. Additionally, nutritional yeast and some non-dairy milks are often fortified with vitamin B12.
2. Vitamin B9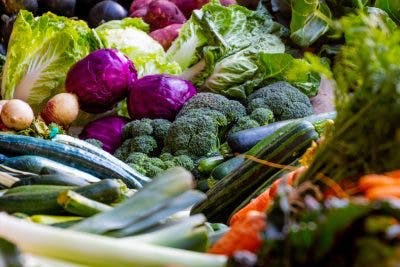 Spinal cord injury patients may also benefit from taking vitamin B9.
It comes in 2 different forms: folate and folic acid. Folate is naturally derived and found in dark green vegetables like spinach, asparagus, and broccoli. Folic acid is the synthetic form of B9 that you can find in pills. The body absorbs vitamin B9 in the form of folic acid better than it does from foods.
Folic acid can effectively reduce the occurrence of neural tube defects in newborns; however, it's also suggested to enhance growth and repair in the adult central nervous system.
A rat study found that spinal cord injury triggered the production of folate receptors, which helped enhance the absorption of vtamin B9 and promote the regrowth of nerve fibers.
3. Vitamin D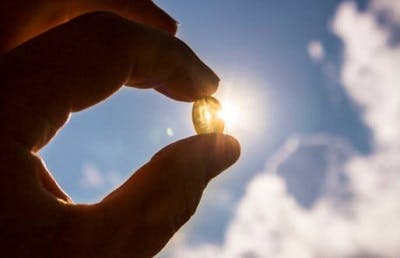 Due to paralysis, many individuals with spinal cord injuries lose the ability to independently stand and walk. Without regularly bearing weight, the bones become weak, which can increase one's risk of injury and developing osteoporosis.
Vitamin D aids the absorption of calcium in the body, which is essential for maintaining strong bones.
It also helps trigger immune cells to produce antibodies, which helps strengthen the immune system and protect your body.
One of the best ways to get your daily dose of vitamin D is to get out in the sun. However, if you're unable to get regular exposure to sunlight, you can find vitamin D in foods like fatty fish and egg yolks or take supplements.
4. Omega-3 Fatty Acids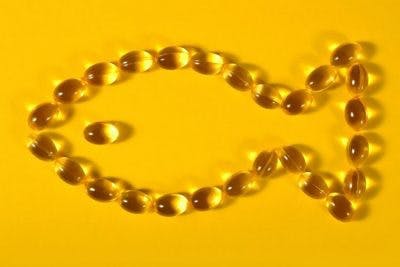 DHA (docosahexaenoic acid) is an omega-3 fatty acid that is essential for central nervous system health. It's the primary fatty acid of the brain and helps regulate the activity of cell membrane receptors.
Damage to the central nervous system (such as a spinal cord injury) can result in the excessive release of a neurotransmitter called glutamate. Small amounts of glutamate play an essential role in the growth of neurons; however, it can be extremely harmful when present in large amounts.
The excessive release of glutamate overstimulates the spinal cord and causes neurons to die in a process called excitotoxicity. DHA helps prevent excitotoxicity by regulating glutamate levels, which helps reduce overall damage to the spinal cord.
It's important to get DHA through foods or supplements because our bodies don't have the enzymes to change omega-6 into omega-3 fatty acids on its own. Good food sources of omega-3 include flaxseeds, walnuts, and salmon.
5. Vitamin C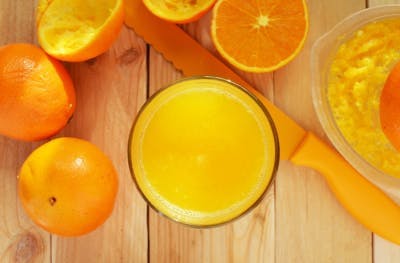 Vitamin C is essential for spinal cord injury recovery because it helps your body repair tissues and produce neurotransmitters.
Due to limited mobility, spinal cord injury patients are prone to develop pressure sores. Research suggests that consuming adequate amounts of vitamin C can help increase the rate of pressure sore healing.
Vitamin C is also a well-known antioxidant that can help combat oxidative stress and limit cell deaths after a spinal cord injury. It can be found in lots of fruits and vegetables, including citrus fruits, strawberries, and red peppers.
6. Magnesium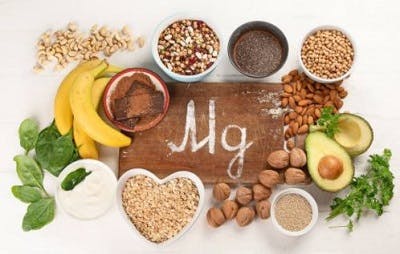 Researchers believe that magnesium has neuroprotective properties that can help limit secondary damage to the spinal cord.
It also plays an important role in various bodily reactions including nerve impulse conduction, muscle contractions, and energy production.
Good food sources of magnesium include spinach, pumpkin seeds, and tuna.
7. Vitamin E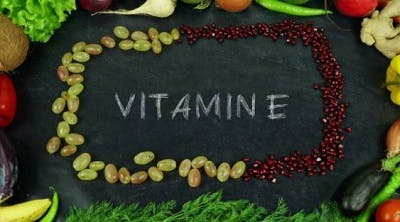 After a spinal cord injury, an influx of free radicals causes oxidative stress, which can harm cell membranes and cause further neuronal damage.
Vitamin E is a major antioxidant that can help reduce oxidative stress and overall damage after a spinal cord injury. It's also involved in immune functions, signaling between cells, and other metabolic processes.
Vitamin E can be found in foods like sunflower seeds, almonds, and vegetable oils.
Vitamins for Spinal Cord Injury: Key Points
When recovering from a spinal cord injury, you want to take vitamins that will help promote cell growth and protect the spinal cord from further damage.
Too much of certain vitamins can have negative consequences, so be mindful of recommended doses.
While vitamins won't treat your spinal cord injury, they can help prevent deficiencies and ensure that your body is in its best condition to heal.
Photo credits: iStock/ronstik/happy_lark/Helin Loik-Tomson/bit245/Ankabala