Diet becomes more important after a spinal cord injury because of its effects on your energy levels, digestion, and overall body composition.
Moreover, eating healthy can help minimize the effects of secondary complications and ensure that your body is in its best condition to tackle rehabilitation.
This article will share the best foods for spinal cord injury patients, explain how much you should eat, and provide tips for maintaining a healthy diet.
The Best Foods for Spinal Cord Injury Recovery
Many factors influence spinal cord injury recovery and while some of them cannot be controlled, diet can.
Below, we'll discuss 9 foods that can help promote optimal functioning after a spinal cord injury and their benefits.
1. Dark Leafy Greens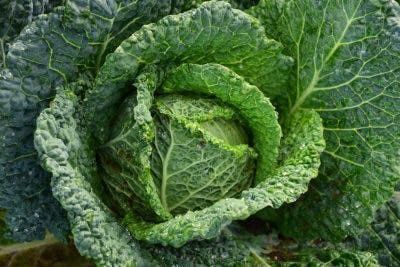 Dark leafy greens like spinach, kale, and collard greens are packed with essential nutrients that can help promote recovery after spinal cord injury.
They are great sources of magnesium, which is essential for regulating nerve and muscle function. Including more magnesium in your diet can help promote muscle relaxation and better-quality sleep.
Dark leafy greens also contain folate (vitamin B9), which helps promote bone and neurological health. In fact, folate plays an essential role in the development of the brain and spinal cord.
Other essential vitamins found in dark leafy greens include vitamins A, C, E, and K. They provide antioxidants that help fight off damage-causing free radicals in the body.
Lastly, dark leafy greens are an excellent source of fiber, which can help regulate bowel movements in spinal cord injury patients with neurogenic bowel.
2. Berries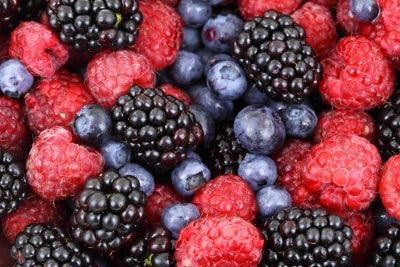 Berries like blueberries, strawberries, and raspberries are excellent sources of antioxidants that should be added to every spinal cord injury diet.
Antioxidants remove toxins from the body and protect cells, which can help prevent further damage to the central nervous system.
Additionally, berries contain over 85% water, which will help purify the blood and improve circulation.
Berries also contain resveratrol, which helps reduce oxidative stress and protect the spinal cord after injury.
3. Orange Vegetables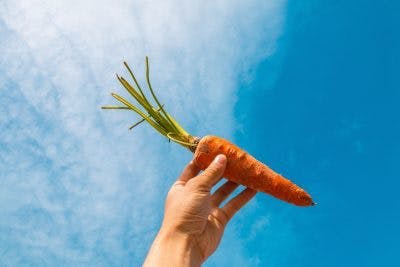 Orange vegetables like sweet potatoes, pumpkins, and carrots are all great sources of vitamin A.
Their vibrant orange color comes from beta-carotene. The body converts beta-carotene into vitamin A, which helps keep your skin, eyes, and immune system healthy.
Since individuals with spinal cord injury are more prone to pressure sores, orange vegetables are one of the best foods for maintaining the integrity of your skin.
4. Oily Fish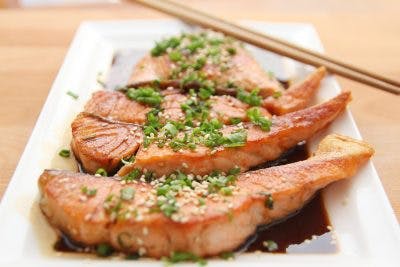 One of the best foods to include in your diet after spinal cord injury is oily fish.
Oily fish like salmon and mackerel are excellent sources of healthy omega-3 fatty acids. Research suggests that omega-3 fatty acids can protect nerves from injury and help promote regeneration.
Fatty fish also contains selenium and is one of the few food sources of Vitamin D, both of which help protect bone health. Due to limited mobility and impaired or absent ability to bear weight through their lower body, spinal cord injury patients have a greater risk of experiencing osteoporosis. Therefore, eating foods that help maintain bone density is essential for spinal cord injury rehabilitation.
Fish is also a great source of protein, which is essential for maintaining muscle mass and promoting healing.
5. Nuts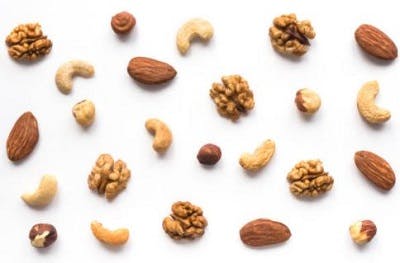 Spinal cord injury patients should also aim to include more nuts like almonds and walnuts into their diets.
Almonds are excellent sources of calcium, vitamin E, and magnesium. They also contain phosphorous, which is essential for forming and strengthening the bones.
Compared to other nuts, walnuts contain significant amounts of essential omega-3s. This can help reduce inflammation in the body and maintain healthy blood vessels.
All nuts are great plant-based sources of protein, healthy fats, and fiber, which can help spinal cord injury patients feel more satiated throughout the day and better maintain their diets.
6. Dairy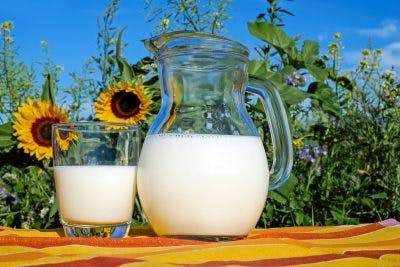 Dairy products like milk, yogurt, and cheese are all great sources of calcium.
Calcium and vitamin D play essential roles in building and maintaining healthy bones. If you don't consume enough calcium, your body will take it from the bones, which can increase one's risk of developing osteoporosis after spinal cord injury.
Calcium also plays a significant role in signaling between cells in the nervous system and regulating muscle contractions. Lack of calcium in the diet can cause spasms and cramping, which individuals with spinal cord injury are already prone to.
Dairy products also have high amounts of vitamin B12, which helps produce myelin, the fatty substance that protects nerve cells.
7. Beans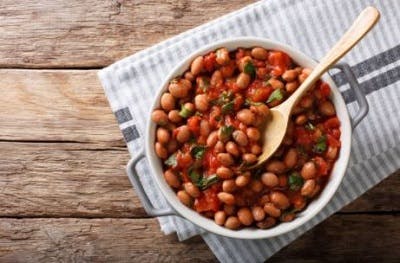 Beans are full of vital nutrients like fiber, protein, and folate to help promote spinal cord recovery.
They support digestion, lower blood pressure, and help keep you full. Moreover, they're ideal sources of protein that are low in fat for those who prefer a plant-based diet.
8. Citrus Fruits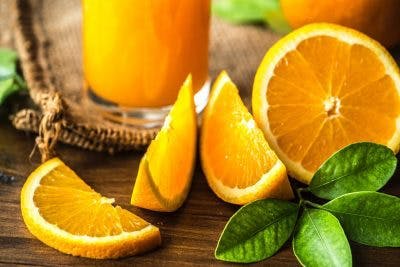 Citrus fruits like oranges, lemons, and grapefruits are amazing sources of vitamin C. Vitamin C helps with the healing process by promoting the formation of scar tissue.
It also plays a vital role in collagen formation, which is essential for healthy skin, bones, and connective tissues.
9. Water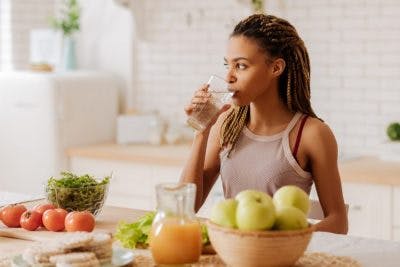 Water helps purify the body of toxins and promote bowel movements, which makes it ideal for spinal cord injury patients with digestion complications.
The majority of your body is made up of water and dehydration can cause an adverse change in productivity, mood, and motor skills. Drinking lots of water will help your body absorb essential minerals and nutrients for optimal functioning. Staying hydrated can also minimize your risk of developing pressure sores.
Now that you know which foods are ideal for spinal cord injury patients, let's discuss how much you should be eating.
How Much Food Should You Eat After a Spinal Cord Injury?
Many people experience reduced physical activity after a spinal cord injury but continue to eat the same quantities of food. Because they're not expending the energy necessary to offset their food intake, weight gain can occur.
Caloric intake must be adjusted for SCI patients to maintain a healthy weight. According to the Spinal Cord Injury Nutrition Practice Guideline, individuals with paraplegia should consume ~28 calories per kg of body weight and individuals with quadriplegia should consume ~22 calories per kg of body weight.
Additionally, SCI patients should make an effort to incorporate more protein into their diets to promote optimal healing. The recommended amount is 1.2- 2 grams of protein per kg of body weight.
The ideal weight for someone with SCI is different than that for someone without disability. Spinal cord injury patients tend to lose a lot of muscle mass due to lack of weight-bearing and muscle atrophy. Consequently, their body composition tends to increase in fat while decreasing in bone and muscle.
Rather than use BMI to determine a healthy weight range after SCI, the Nutrition Practice Guideline recommends referring to the Metropolitan Life Table. Individuals with paraplegia should subtract 5-10% from those numbers and those with quadriplegia should subtract 10-15%.
However, it's important to understand that these are just guidelines and the outcomes of every spinal cord injury are unique. Depending on the severity of the injury, some SCI patients with quadriplegia may have more mobility in the legs than those with paraplegia. As a result, they'll be able to bear more weight and have greater muscle mass, which means their ideal weight and calorie goals will increase.
To determine your ideal weight range and calorie intake after SCI, consult with your doctor.
Next, we'll discuss tips for maintaining a healthy diet and weight after spinal cord injury.
Tips for Maintaining a Healthy Diet After Spinal Cord Injury
The key to maintaining a healthy diet after spinal cord injury is consistency. Extreme changes in diet can be overwhelming and difficult to sustain. Spinal cord injury is a lifelong condition, so it's essential to find changes you can stick to long-term.
To maintain a healthy diet after spinal cord injury, consider:
Subscribing to a meal delivery service. These services have pre-planned meals that get delivered straight to your doorstep. There are multiple plans to choose from depending on your dietary preferences. Additionally, the meals are all portioned out for you, which can help prevent overeating.
Meal planning. Rather than resorting to more unhealthy options, having prepared meals can make it much easier to be consistent with your diet.
Trying alternative cooking methods. Rather than frying your foods in oil, consider healthier methods such as baking, steaming, boiling, or grilling.
Drinking water. Drinking water instead of sugary sodas and juices can significantly reduce your overall calorie intake. Similarly, many people mistake thirst for hunger. Drinking water throughout the day can help curb cravings.
A Balanced Diet for Spinal Cord Injury: Key Points
What you eat affects your mood, energy levels, and functional abilities, so it's essential to prioritize a healthy diet after spinal cord injury.
Due to limited mobility and changes in body composition, you may have to reduce how much you eat after an SCI. Determining your ideal caloric intake after spinal cord injury will depend on many factors including your activity levels, severity and location of injury, and secondary complications.
Hopefully, this article helped you better understand what types of food you should be eating after a spinal cord injury and the importance of diet in promoting recovery. Good luck!
Photos: iStock/Lisovskaya/Thanabodin Jittrong/rez-art/Eugene03/ALLEKO/yacobchuk