Cognitive stimulation is an important part of brain injury rehabilitation. One of the best ways to stimulate your brain is to take part in some fun activities for brain injury patients.
The more you stimulate and challenge your brain, the more functions you can restore. That's why today's article will show you some of the best activities for TBI patients that can help increase your independence.
Fun Activities for Brain Injury Patients
Some of the best activities for TBI patients involve recreational therapy, also known as therapeutic recreation. In recreational therapy patients get to participate in meaningful, functional activities they actually enjoy.
The skills recreational therapy targets involve every aspect of a person's life, including motor skills, cognitive functioning, and social skills.
Now that you know a little more about recreational therapy, here are a few activities that are perfect for brain injury patients.
1. Kayaking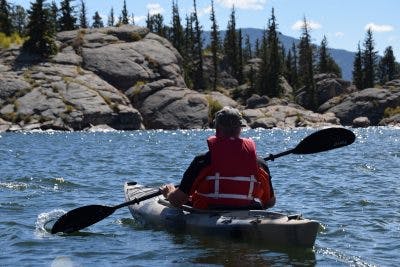 Kayaking is a great recreational therapy activity for traumatic brain injury patients.
That's because, in addition to strengthening your core and arms, you must engage several cognitive and physical skills just to paddle around.
For example, you need to pay attention to both your strokes and your surroundings to make sure you are going in the right direction. At the same time, you must control your posture so that the boat doesn't tip.
Plus, the soothing sound of the water flowing beneath you can offer relief from stress and anxiety.
That explains why kayak therapy is a very popular treatment for people suffering from the effects of traumatic brain injury and PTSD.
If you are interested in kayaking but worried that you can't do it on your own, there are many programs dedicated to helping people with TBIs get out on the water.
2. Making Music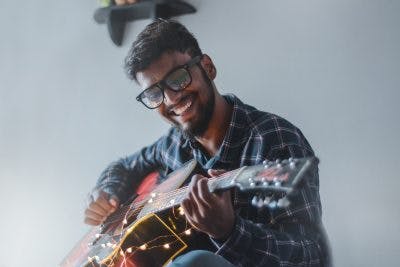 Music therapy is clinically proven to stimulate the brain and promote healing.
While passively listening to music is also good for your brain, to get the most out of music's benefits, you need to be actively engaged with it.
And the best way to do that is to make your own music! Try taking music lessons for your favorite instrument, or try a new instrument you never thought of before.
You don't have to worry about sounding good. The only thing that matters is that you're engaging your brain and having fun!
3. Painting
Art therapy, especially painting, is a great way for traumatic brain injury patients to activate the right side of their brain. Plus, it strengthens their cognitive abilities.
Some skills that painting improves include:
memory
problem-solving
visuospatial abilities
fine motor control
Painting and viewing art also increases blood flow to the brain and gives people a healthy outlet to process their negative feelings.
4. Dancing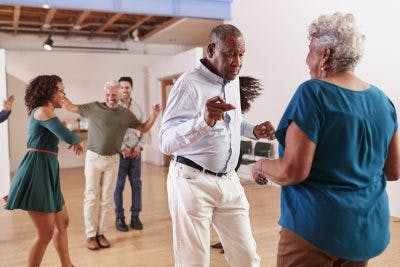 ©iStock/monkeybusinessimages
Dancing combines the health benefits of aerobic activity with the cognitive and emotional benefits of music, making it an especially worthwhile recreational therapy activity for TBI survivors.
If you're able to take dance therapy lessons, that's an even better option. Dance therapy can help you regain some coordination skills that you may have lost.
Even if your mobility is limited, you can still dance! Just move whatever you can and let the music take control.
5. Adaptive sports
Adaptive sports are popular with spinal cord injury patients, but there are lots of sports adapted for brain injury as well. Examples include baseball, bowling, tennis, bicycling, and even skiing.
These sports provide people with chances to socialize and work closely with others. Social isolation can have a devastating effect on brain injury recovery, so it's extremely important to find a community where you feel welcome.
For many people with TBI, their adaptive sports team is that community.
6. Aquatic Therapy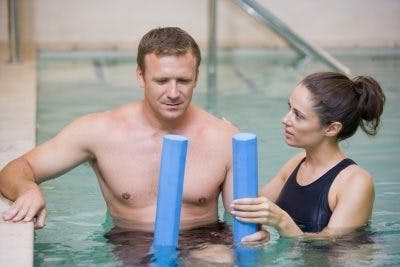 Aquatic therapy is a form of physical therapy that takes place in a heated pool. During a water therapy session, a therapist works one-on-one with the patient while the patient is floating or standing in water.
Water therapy reduces a person's weight by nearly 90 percent, allowing for greater ease of movement. At the same time, water has a higher viscosity than air does, which means it offers more resistance to muscles. This increases muscle strength and endurance.
All of this makes aquatic therapy an ideal activity for brain injury patients.
Therapeutic Activities for Brain Injury Patients
If you are not ready to try these recreational therapy activities yet, there are other activities that are also beneficial for brain injury patients.
The following activities are less physically demanding, but still offer great stimulation for your brain:
7. Crochet and Knitting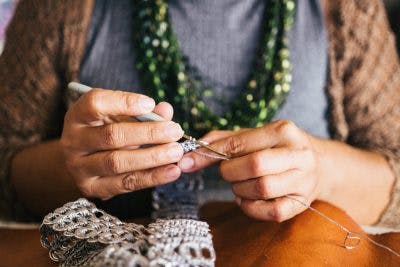 Knitting is an excellent activity for brain injury patients because it activates multiple areas of the brain at once. It also gives TBI patients a sense of control they may have lost after their injury since you can easily undo mistakes.
In addition, knitting is ideal for TBI patients who struggle with attention difficulties. Unlike some of the other activities mentioned so far, knitting does not require an extended stretch of dedicated time. You can pick it up and put it back down after a few minutes if that is all you can handle.
Finally, knitting is a great way to improve fine motor skills and hand functions.
8. Reading Out Loud
Reading out loud challenges your listening, reading, and speaking skills, three activities that many TBI patients struggle with. It also can stimulate your imagination and help eliminate boredom.
You can try reading out loud to a family member, a pet, or even yourself. If this is too difficult, you can start by having someone else read to you. Eventually, though, you will want to start reading on your own.
9. Journal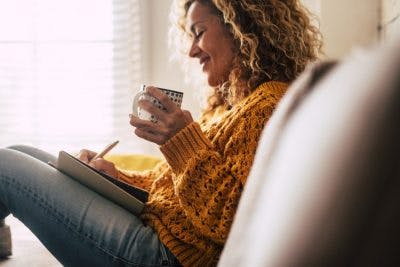 Another great, simple activity for brain injury survivors is to keep a journal. This can help you improve your memory, fine motor, and attention skills.
You don't have to necessarily write about what happened to you during the day. You can also write about the emotions you feel, or the sensations you experience.
One good exercise is to sit outside and write down everything you see, hear, and smell. This engages areas of the brain that are not usually active and will help improve your concentration.
If you have difficulty writing, you can also speak what you observe out loud. The important thing is to just pay close attention to your surroundings. This exercise is also a good way to practice mindfulness, which can help reduce anxiety.
10. Going for a walk
A nice, leisurely walk in the park can give you a chance to unwind. At the same time, the change in your environment can stimulate your brain in new ways and promote your recovery.
Next time you go for a walk, try to pay close attention to your surroundings. Take note of how many birds you see, or how many people you meet. This will also improve your concentration and memory skills.
11. Puzzles and Board Games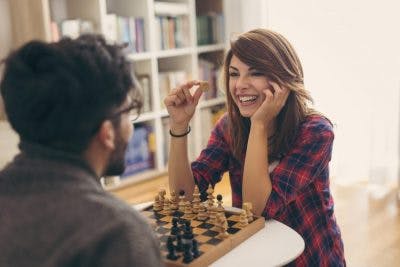 Puzzles and board games can challenge your problem-solving, memory, strategy, and planning skills. This makes them excellent activities to use for cognitive therapy.,
Some great board games for brain injury patients include:
In addition, some video games can also improve cognitive function. The key is to choose a game that engages your brain and is also lots of fun.
Fun Therapy Activities for Brain Injury Patients
As you can see, not all therapy activities have to feel like work. In fact, it is better to try fun activities that engage multiple parts of your brain.
The brain craves variety during learning, and when you stimulate it in new ways, it strengthens your neural pathways. This will allow you to regain more function and independence.
We hope this article has offered you some good ideas to help you add some excitement to your therapy program. Have fun!
Featured Image: ©iStock/Ridofranz