Service dogs can make a huge, positive difference in the lives of TBI patients, even for those who do not have physical impairments.
Today's article will discuss the many advantages a TBI service dog can offer. We'll also take a look at what science has to say about why dogs make such great companions for brain injury survivors.
The Practical Benefits of TBI Service Dogs
No two traumatic brain injuries are alike. This means the symptoms a person experiences will vary, depending on how severe their injuries are, among other factors.
Some patients might have serious physical limitations, such as balance problems or brain injury paralysis. Others might not have any physical secondary effects at all but have significant cognitive and emotional difficulties.
Whatever issue you struggle with, service dogs can help make living with the effects of brain injury much easier.
The following are just a few of the ways a service dog can be trained to assist with the symptoms of TBI.
1. Boost Mobility and Balance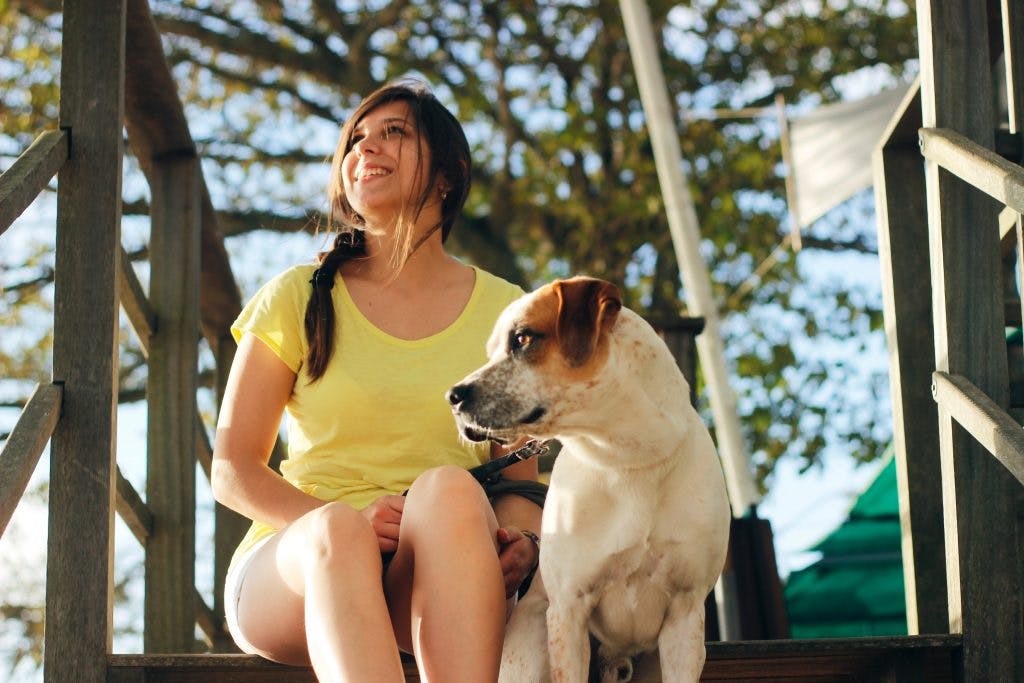 Service dogs are trained to provide balance support for people with limited physical ability. They also help you practice PT exercises at home and can even learn to assist with activities of daily living, such as getting dressed.
Plus, brushing and feeding them every day gives you a chance to improve your fine motor skills.
Other types of physical assistance a dog can offer include:
Opening doors
Finding specific items or picking up dropped ones
Turning lights on or off
Getting help
In addition, a service dog can motivate you to go on daily walks, which keeps you active and promotes a fuller recovery from brain injury.
2. Assist with Memory and Disorientation
Memory problems sometimes cause a TBI patient to forget important things like eating or taking medications.
Fortunately, service dogs are trained to remind people these things, and can even retrieve pillboxes and bring them to their owner.
In addition, brain injuries often cause people to get overwhelmed and confused, especially when out of the house. This is where a service dog can definitely come in handy. If you get lost and can't think clearly, the dog will guide you home and help you avoid objects that might cause you to trip.
3. Warn You of Seizures and Loss of Consciousness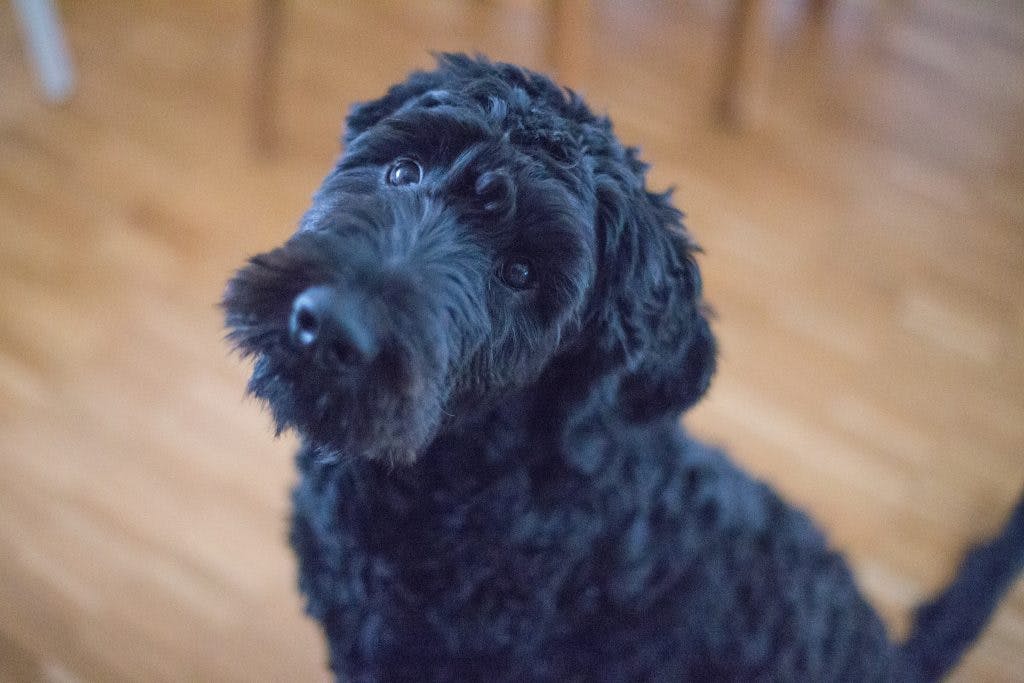 Service dogs are also great for TBI patients with epilepsy or other conditions that make people lose consciousness.
Before a seizure occurs, the human body emits a distinct scent that only dogs can detect. Seizure-alert dogs that are trained to respond to this smell will warn their owners of an imminent seizure, which allows the person to get themselves into a safe position and avoid injury.
These dogs can detect a seizure up to 45 minutes before it strikes. This often gives the person enough time to take their anti-seizure medication to prevent or reduce the severity of the seizure.
Likewise, a service dog can help people with autonomic dysfunction, which causes fainting spells, by warning them when an episode is about to occur.
Having a dog to warn you of a seizure or fainting spell can give TBI patients the confidence they need to be active outside the house, which will help improve symptoms of depression and anxiety.
The Emotional Benefits of TBI Service Dogs
Service dogs offer more to TBI patients besides practical assistance. There are also many emotional benefits you gain from owning a service dog.
4. Reduce Stress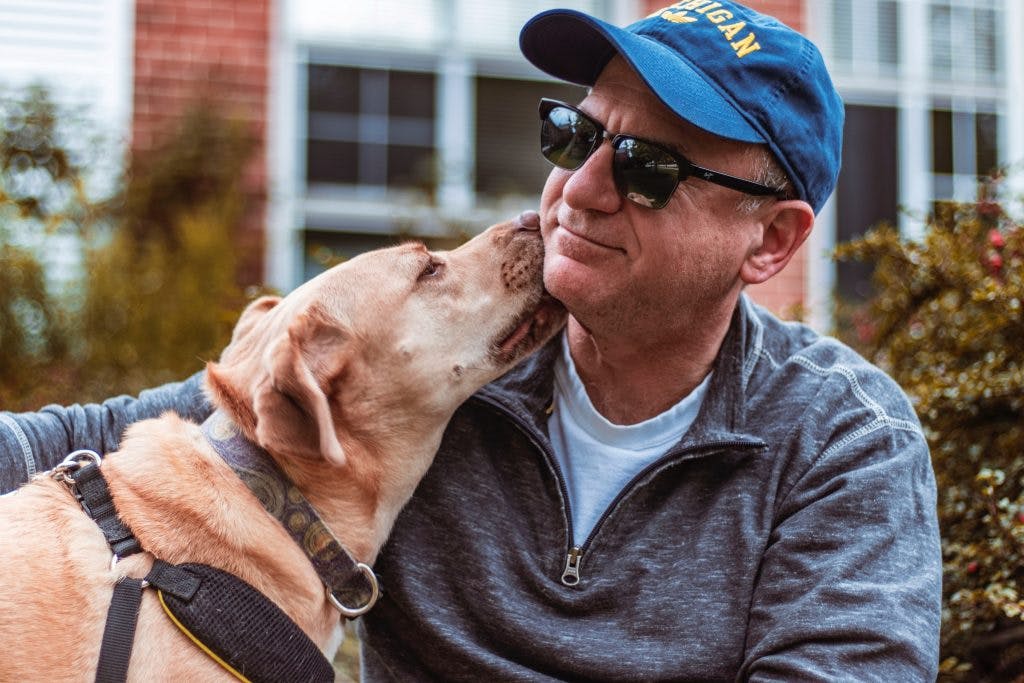 Owning a service dog will help relieve the symptoms of anxiety attacks and sensory overload.
When the brain gets overstimulated, the body's natural stress response kicks in. But after a traumatic injury, the brain can't stop this response from getting out of hand. If the stress response lasts too long, anxiety attacks and other issues occur.
That's why it's crucial for TBI patients to find ways to reduce stress. And service dogs provide one of the most effective ways to do just that.
Scientists have found that petting a dog for even just a few minutes increases the production of the hormone oxytocin. Oxytocin brings down the heart rate and helps people feel relaxed and happy, which keeps the brain from getting agitated.
That's why many veterans with PTSD after brain injury use service dogs. Just like with seizures, trained therapy dogs can sense when an anxiety attack is coming and will act quickly to stop it.
Most service dogs will come up to you and start licking or cuddling when they realize you are tense. Some are even trained in deep pressure therapy, where the dog will lie down on the person's chest to help them cope.
5. Provide Companionship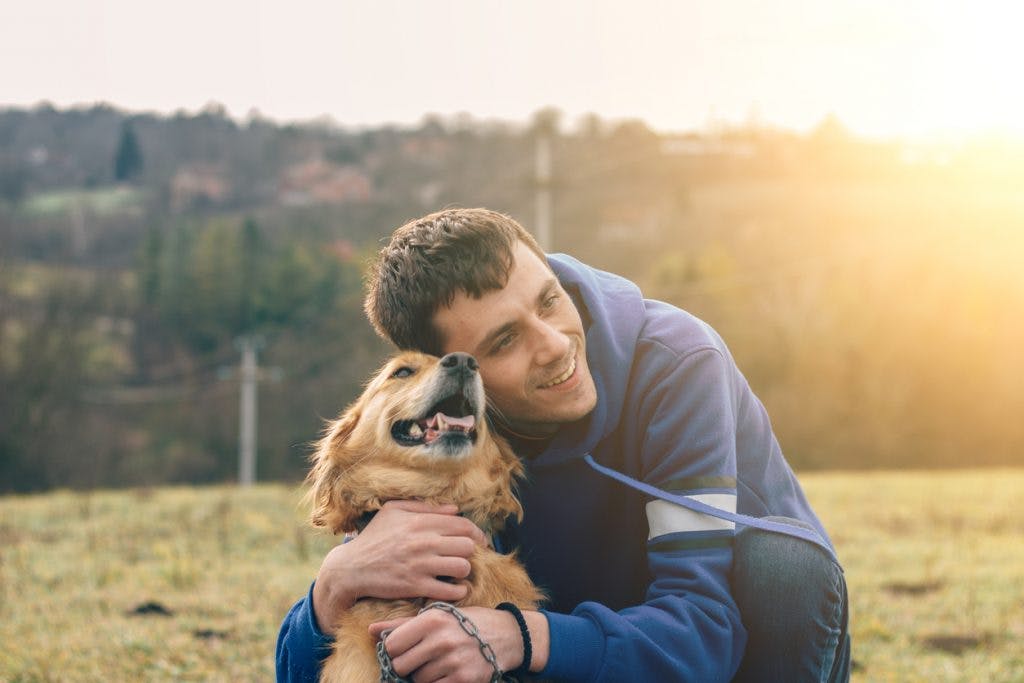 Beyond simply calming you down, service dogs provide TBI patients with a companionship that is hard to find during rehab.
Dogs don't mind if you take a long time to speak, or if you can't do the things you used to. They love and accept you exactly as you are. This can help brain injury survivors push through the depression that often comes during recovery.
Service Dogs for Traumatic Brain Injury
There are so many positive effects a service dog can bring to TBI patients. The benefits listed in this article are only a fraction of all the ways a dog will help you with your recovery, and your life after recovery.
If you are interested in getting a TBI service dog but don't know where to start, you can find places near you that train and match therapy dogs with the right owner here.