Even the best of us get tired of a boring routine. To prevent stroke rehab from getting boring, it's helpful to find fun activities for stroke patients at home.
Different activities are helpful in different ways. For example, anything that gets you moving can help with mobility, and anything that gets you thinking can help with "cognitive fitness."
The key to a healthy recovery from stroke is to always stay moving, and this page is full of ideas to help you do just that.
Fun Recreational Activities for Stroke Patients
Recreation therapy is a great way to combine therapy with the element of fun.
Some stroke survivors know exactly which hobbies they want to get back to, which can greatly help with goal setting. However, other stroke survivors might be open to new activities they can try.
Here are some great hobbies and recreational activities for stroke patients to try: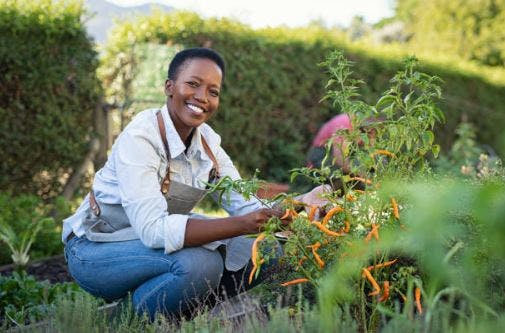 Gardening. Stroke patients can benefit from hobbies like gardening because it gets you outside and physically active. It requires some coordinated movement. If you don't have the mobility to garden yet, use it as a goal instead.
Wii Gaming. Many occupational therapists like using Wii as a fun form of therapy because the games double as rehab. Try bowling or tennis for some fun activities for stroke patients.
Sing along to music. Music therapy is healing for the brain during stroke recovery. Listening to your favorite songs can be fun; but it's even more therapeutic when you sing along.
Make your own music. If you are the creative type, try learning a new instrument. Sophisticated instruments might be difficult to learn, as the require fine motor skills, but even some simple drums could provide a fun activity for stroke patients.
Needlecraft. Do you have some coordination in your hands? Some stroke patients may enjoy new hobbies like knitting or crochet. Needlecraft requires fine motor skill practice, so it's a great rehab activity for stroke patients.
Aquarium making. Setting up an aquarium requires creativity, coordination, and fun! It's another great recreational activity for stroke patients.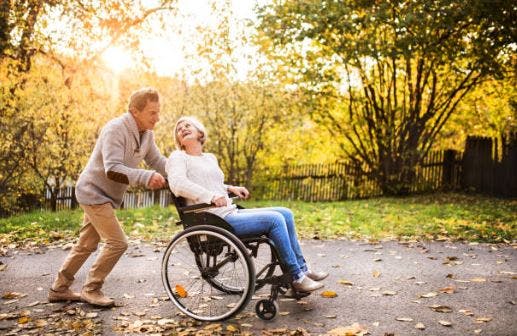 Leaf collecting and pressing. Don't live by the beach? Visit a nearby nature sanctuary and collect interesting leafs. Then, sandwich them between book pages for preservation, and add them to your scrapbook.
Calligraphy. This is an advanced activity for stroke patients because it requires a steady hand. But the more you practice, the better you'll get!
Jewelry making. Threading beads onto string can be quite a challenging yet therapeutic activity for stroke patients.
Poker. Get your friends and family together for a fun game of poker. This will challenge your strategy and critical thinking while providing fun camaraderie.
MusicGlove. This gamified hand therapy device is clinically proven to improve hand function in stroke patients. It's like Guitar Hero for your hand, which makes a fun rehab activity.
Model railroads. If you love mechanics and design, then you could find joy in building model railroads. The bigger sets aren't just for kids!
Keeping a pet. If you're an animal lover, then it might be a good time to consider getting a pet. If your mobility is limited, consider a low maintenance pet like a cat. Make sure you have the ability to perform basic pet care skills like cleaning a litter box and providing food each day.
Decluttering. Have you heard of Marie Kondo's famous book The Life Changing Magic of Tidying Up? It might inspire you to declutter your house. Not only can this be a fun activity for some stroke patients, but a tidier house can also help prevent falls. It's a win-win.
These activities require movement, which some stroke patients already have. But if you're looking for fun activities that don't require movement, let's keep exploring.
Cognitive Activities for Stroke Patients
Cognitive activities help stimulate the brain and challenge your mental skills. Some stroke patients might not find them fun, but others just might!
If you want to improve cognitive function, like memory and critical thinking, give these cognitive activities for stroke patients a try: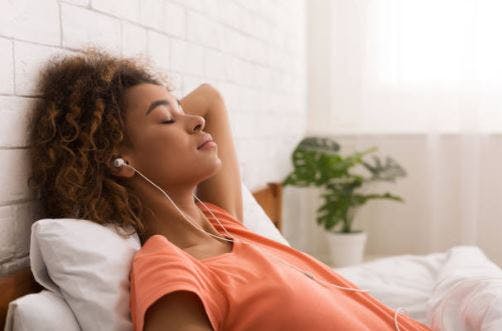 Listen to podcasts. Podcasts are a great way to keep your brain engaged and learn something new.
Create a podcast. Interesting in creating your own podcast? You don't need to be an expert — you just need a good story to tell, and most stroke survivors have an amazing story behind their recovery. Try documenting your journey through your own podcast.
Meditate. This is one of the best activities for stroke patients because it's proven to improve attention and mental flexibility and also grow your brain.
Speech therapy apps. There are many apps available that provide speech and cognitive exercises for stroke patients. The CT Speech and Cognitive Therapy app, for example, contains over 100,000 exercises, so you have an endless supply of activities to try.
Take a nap. Sleep is important during stroke recovery because it gives the brain a chance to recover. Naps are encouraged! In fact, sleep is the top recommendation for stroke patients from Jill Bolte Taylor, a neuroscientist and author of My Stroke of Insight.
Watch documentaries. Popular streaming services like Netflix are full of interesting documentaries that will keep your brain engaged.
Play Scattergories. This popular game can make a fun, challenging activity for stroke patients. It's fast-paced, so play it when you're up for a real challenge.
Jenga. This game involves stacking small wooden bricks together until they crumble and fall. This makes it a great fine motor skill activity for stroke patients, especially because you need to work slowly and carefully.
Connect Four. Try this game for a less challenging but fun activity for stroke patients.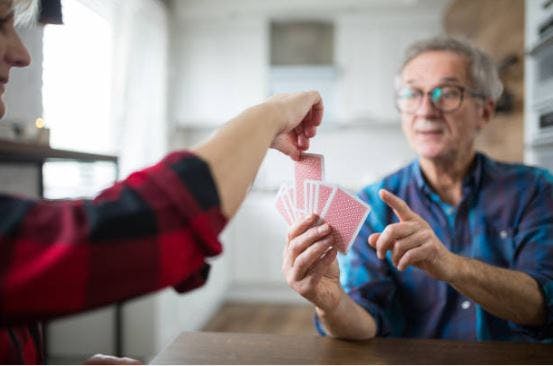 Card games. Simple games like War or Go Fish can be great fun during stroke recovery.
Puzzles. Putting together a puzzle can be a great activity for stroke patients. If you get too frustrated, you can always take a break and come back later.
Sudoku. This crossword-style brain game involves numbers and math. It comes in different levels of difficulty. Start with the easy ones and see if you like it.
Checkers. This fun activity for stroke patients requires strategy and fine motor skills.
Chess. This game requires more critical thinking than checkers.
Trivia. Give your memory and critical thinking a workout with some trivia.
Reading. A good book is perhaps the most classic cognitive activity for stroke patients. Try reading some books for stroke recovery.
Gross & Fine Motor Activities for Stroke Recovery
Certain activities can help improve your motor skills more than others. Here are some great activities for stroke patients that double as rehab: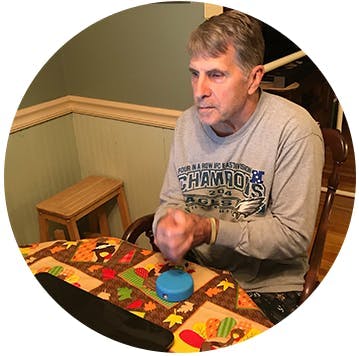 FitMi. This rehab device is designed to be a virtual gym for stroke patients. It contains many exercises and activities for stroke patients that help improve mobility. The photo above shows a stroke patient using FitMi at home.
Photography. Take a walk around a nearby nature sanctuary and take some photos. You'll give your hand and legs a nice workout, and have fun while you're at it.
Tai Chi. This slow-motion exercise is great for stroke patients because it helps improve balance and motor skills. Try these tai chi exercises for stroke patients.
Gentle yoga. Yoga is a great activity for stroke patients because it helps gently stretch the muscles, which is good for spasticity, and bring movement to the body. Be sure to mention to your yoga instructor of any impairments or limitations before class starts. That way they can provide adjustments if necessary.
Adapted yoga. You can check your local listings to see if there are special adapted yoga classes in your area tailored for physical limitations.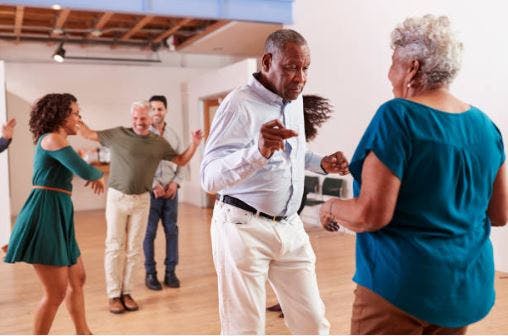 Dancing. Put on some of your favorite tunes and move your body.
Gentle exercise. Try some at-home exercises for stroke patients to improve mobility.
Walking. If you have the mobility to walk, then enjoy a daily walk around your neighborhood.
Hiking. If you're ready to really challenge your body, go for a light hike. Start with trails that are flat and well-populated.
Hula hooping. This exercise works your core, which helps improve balance after stroke.
Cooking. Choose some simple, healthy recipes to get yourself back in the kitchen. Using both hands can be challenging, so go slow. There is also adaptive kitchen equipment if you want extra help.
Baking. Some people bake to destress, and this activity can be fun and therapeutic for stroke patients. Try health recipes to make sure you're not contributing to any stroke risk factors like high cholesterol.
Playing an instrument. Once your fine motor skills have partially come back, try picking up an old instrument again. If you didn't play one before, try learning.
Lite Brite. This classic game is just like the peg board that you probably used in therapy, only smaller. While some may feel like it's a kids game, it's still a great fine motor activity for stroke patients.
Writing. Whether you choose touch-typing on the computer or writing by hand, this is a creative activity that helps improve fine motor skills.
We hope that something in this appeals to you. It's important to find new hobbies and activities to stay busy and active after stroke.
Best of luck on the road to recovery!