Cerebral palsy is a motor disability that can affect movements throughout the entire body, including the hands. When cerebral palsy affects the hands, it can be challenging to perform everyday tasks such as writing or using silverware independently. Luckily, many management interventions can help individuals with cerebral palsy improve hand functions and maximize their independence.
To help you understand what to expect when cerebral palsy affects hand function, this article will discuss:
What to Expect When Cerebral Palsy Affects the Hands
When cerebral palsy affects the hands, individuals may struggle with a variety of functions including gripping, releasing, pointing, speed, and accuracy. As a result, individuals with CP-related hand impairments may struggle with everyday tasks like writing, dressing, using silverware, brushing their teeth, and picking up objects.
Cerebral palsy, which is caused by damage to the developing brain, encompasses a wide spectrum of motor impairments at varying severities. As a result, it can affect hand functions in various ways. There are 4 main types of cerebral palsy: spastic, dyskinetic, ataxic, and mixed. Below, we'll discuss how each type of CP can affect the hands:
Spastic cerebral palsy. Individuals with this type of CP often develop involuntary muscle contractions (spasticity). When spasticity affects the hands, it may lead to clenched hands or fingers contracted in unnatural positions. Depending on the localization of the brain damage that caused an individual to have spastic cerebral palsy, it can affect none, one, or both hands.
Dyskinetic cerebral palsy. Individuals with this type of CP typically experience fluctuations between high and low muscle tone. As a result, they may demonstrate repetitive, twisting movements in their wrists.
Ataxic cerebral palsy. Individuals with this type of CP often struggle with coordination and fine motor skills. Consequently, it may be difficult to perform movements that require precision. When they try to reach for objects, individuals with ataxic CP may experience involuntary shaking in their hands called intention tremors.
Mixed cerebral palsy. Individuals with this type of cerebral palsy usually experience symptoms of 2 or more types of cerebral palsy.
Now that you understand how hand functions can be affected by cerebral palsy, the following section will discuss the underlying mechanism that allows for hand functions to be improved.
How to Improve Hand Functions Affected by Cerebral Palsy
Impaired hand functions in individuals with cerebral palsy are not caused by direct damage to the hands. Rather, they're caused by damage to the brain. As a result, to improve motor control in the hands, individuals with cerebral palsy must focus on stimulating the brain and promoting its ability to make adaptive changes, neuroplasticity.
Neuroplasticity is the brain's ability to rewire itself and make adaptive changes based on the behaviors we repetitively perform. Repetitive movements help the brain understand that there is a demand for that function and prompts neural rewiring in undamaged areas of the brain.
Consistently practicing hand functions encourages the brain to make new connections. The more you practice, the stronger these connections become. Eventually, these new connections can become so strong that they become habits and replace the maladaptive movement patterns affected by cerebral palsy.
This begs the question: how do you get children to perform as many repetitions as possible for optimal improvements? Hand therapy for children with cerebral palsy should be activity-based. Rather than repeatedly executing the same hand exercises, children are more likely to perform repetitions if they are introduced to activities that keep them engaged and challenged.
In the following section, we'll discuss several interventions that help promote neuroplasticity and can help individuals with cerebral palsy improve hand mobility.
Treatments to Improve Hand Function with Cerebral Palsy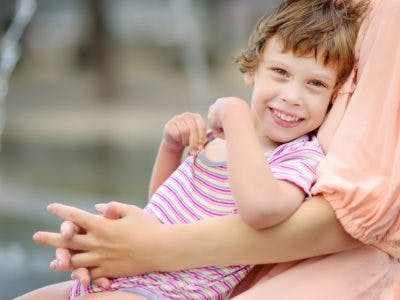 Various treatment interventions can help individuals with cerebral palsy improve their hand functions. Often, a combination of treatments will provide the most effective results and help promote the most long-lasting effects.
Below, we'll discuss 7 treatments that may help individuals with cerebral palsy improve form and function in their hands.
1. Occupational Therapy
One of the primary goals of occupational therapy is to maximize an individual's functional independence by practicing activities of daily living. At occupational therapy, individuals consistently practice using their hands to develop their fine motor skills and perform everyday tasks such as using silverware, undoing buttons, and tying their shoes.
Occupational therapists also frequently use play activities to promote hand functions related to their client's daily tasks. For example, they may use sculpting with playdough to help with hand strengthening, building a tower of blocks to help with precision, or playing a game of Connect 4 to improve grasp and release skills. Occupational therapists may also work with children in school to improve hand functions related to writing, typing, cutting, coloring, and other school-related activities.
If hand functions are severely restricted, an occupational therapist may teach clients how to use adaptive tools to perform tasks they otherwise may not be able to.
2. Constraint-Induced Movement Therapy (CIMT)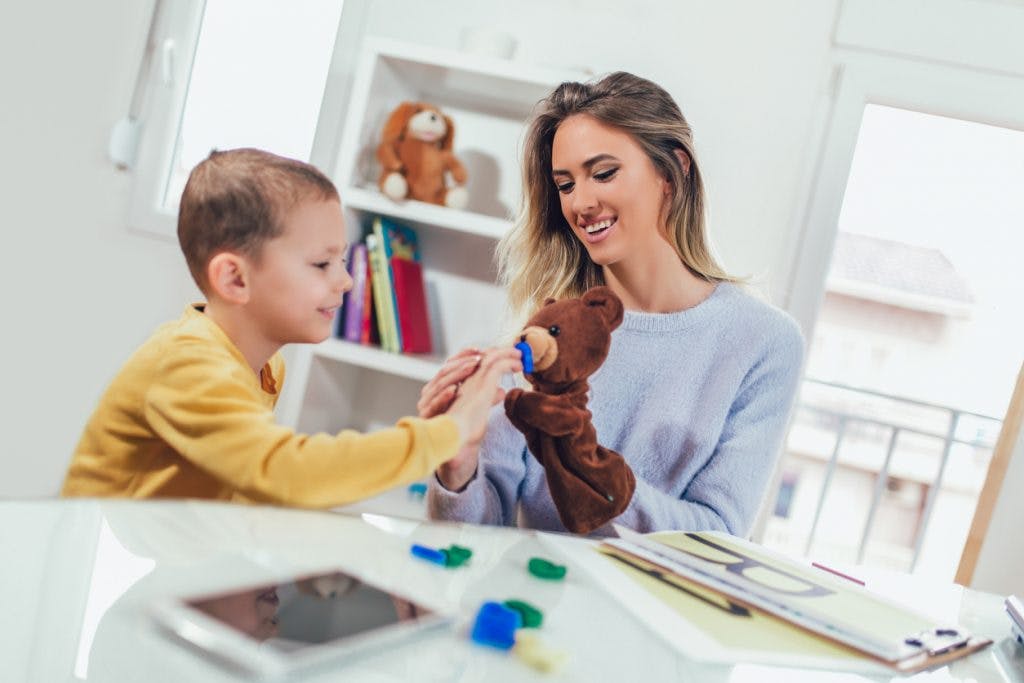 If an individual's hand functions are only affected on one side of the body, a therapist may use constraint-induced movement therapy.
CIMT involves restraining the use of the unaffected hand and promoting intensive activity-based training with the affected hand. By continuously using the affected hand (often both during and outside of therapy sessions), individuals stimulate the brain and encourage it to utilize neuroplasticity to make neuroadaptive changes.
Some examples of activities a child might practice in CIMT include throwing a ball, picking up toys, and playing games on an iPad.
3. Hand-Arm Bilateral Intensive Therapy (HABIT)
Hand-arm bilateral intensive therapy is another method of treatment for one-sided hand impairment.
Because one arm is unaffected while the other has motor impairments, individuals are at risk for developing developmental disregard. This describes when individuals become accustomed to only using their unaffected hand. As a result, function in their affected hand is lost from lack of use.
To prevent developmental disregard, HABIT promotes the use of both hands at the same time to perform intensive activity-based training. While originally developed for individuals with only one side of the body affected by cerebral palsy, there is some evidence that HABIT can also improve hand functions in those with bilateral impairments.
Examples of activities that may be involved in HABIT include playing the drums, holding onto a toy steering wheel, and catching a ball. By encouraging children to engage both hands during play, they're more likely to perform the repetitions necessary to develop bilateral coordination skills.
4. Splinting
A therapist will often recommend wearing an orthotic device called a splint to promote proper musculoskeletal alignment and prevent spastic muscles from further tightening. A splint gently stretches contracted muscles and maintains them in a functional position so that they do not revert to their clenched or contorted position. Splints may be used overnight to allow the muscles to stretch while the hand is not being functionally used, or for specific times throughout the day, depending on the client's needs.
5. Botox Injections
Individuals with severe spasticity in their hands may benefit from Botox injections. Botox temporarily blocks the overactive nerve signals that cause muscle contractions. As a result, individuals have the advantage of reduced spasticity in their hands and can focus on performing more repetitions to promote neuroplasticity to rewire their brains.
6. Surgery
If spasticity in the hands is severe and does not respond to other treatments, surgery may be recommended.
Surgery for spasticity consists of lengthening the muscles in the arms to relieve tightness in the hands. This may increase range of motion and may create long-term spasticity relief.
It's important to understand that even with surgery, spasticity may gradually return. Therefore, patients should focus on consistently practicing hand movements while spasticity is minimized to promote rewiring of the brain.
7. At-Home Rehabilitation Exercises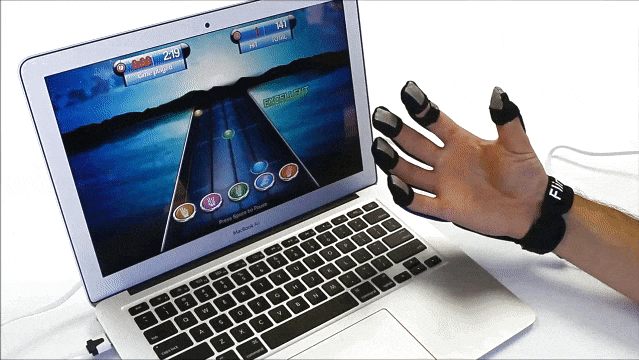 The key to improving hand functions affected by cerebral palsy is to consistently practice hand exercises. The repetitions practiced in a weekly or bi-weekly therapy session are often not enough to optimize neuroplasticity. To make sure they're promoting neuroplasticity to its fullest potential, individuals must also practice hand exercises at home.
Interactive rehab tools, like Flint Rehab's MusicGlove, can help motivate you to practice at home. The MusicGlove is a hand therapy device that challenges individuals to practice therapeutic hand movements in sync with a musical game. Practicing this movement helps individuals with neurological injury to develop the movement patterns necessary to perform grasp and release hand functions such as turning a doorknob and picking up objects.
Cerebral Palsy and Hand Function: Key Points
When cerebral palsy affects the hands, it can have a significant impact on an individual's functional independence. Fortunately, there are interventions available to help individuals improve hand mobility.
Because cerebral palsy is caused by damage to the brain, hand functions can be rewired to undamaged areas of the brain and developed through consistent repetition. The more you practice a new movement pattern, the stronger its neural pathways become.
We hope this article helped you understand how cerebral palsy affects hand functions and how to improve them.
image credits: iStock/beest/SbytovaMN/Jovanmandic