Because every spinal cord injury varies in severity and location, living with paraplegia can mean all sorts of different things.
You might have just a little bit of weakness or a complete loss of function in the legs.
The more severe your paralysis, the more adjustments you'll need to make.
This article will cover what to expect when returning back to everyday life with paraplegia and how to reclaim your independence.
Rehabilitation for Paraplegia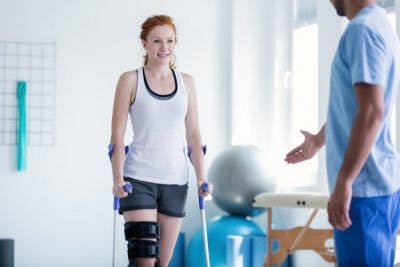 Rehabilitation is essential for spinal cord injury recovery because it teaches you how to move on after injury through physical therapy and occupational therapy.
Physical therapy will teach you how to exercise and develop motor functions.
Occupational therapy will teach you how to perform activities of daily living and develop fine motor skills.
Movement is crucial for paraplegia recovery. The more you move, the more neuroplasticity you activate in the legs and the more motor control you acquire.
Repetition is key. Massed practice develops muscle memory, which will make it easier to perform movements in the future.
What you practice in your physical therapy session is not enough. Repetition to the thousands is required to activate neuroplasticity in the spinal cord.
Living with Paraplegia at Home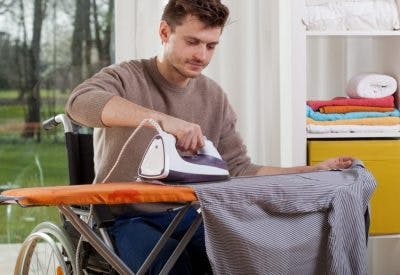 It's usually not until you get home that the challenges of living with a spinal cord injury hit you.
In inpatient rehabilitation, you're so used to everyone helping, encouraging, and doing things for you.
At home, you're put to the test to see what you can do on your own.
Don't be hesitant to ask for help when you need it, but also don't become so dependent on other people to do everything for you.
Living with paraplegia means that you have fully functional arms, so you can still have lots of independence.
Over time, you'll learn what works for you and what doesn't, so don't be afraid to switch things up and experiment. What works for one SCI patient may not necessarily work for another, so find what works with your lifestyle.
You'll need to adjust your daily routine, so be prepared to take a little bit longer than usual.
Knowing Yourself and How You React to Change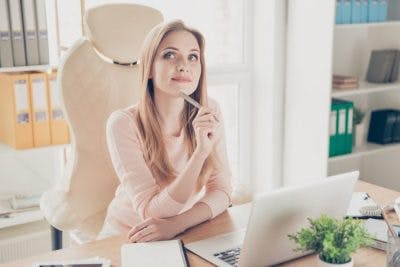 Living with paraplegia may bother some more than others, so think about your personality and how to react to change.
Some people welcome change while others are a bit more hesitant.
At first, SCI patients might feel disconnected from their bodies because they want to do something the way they always have, but their bodies just won't cooperate.
Think of it as learning everything all over again. Even though it's the same body you've always had, your brain and your body are no longer in perfect sync.
The only way to learn is to practice, and once you get used to the movements, it becomes second nature.
Build Relationships with Others Living with Paraplegia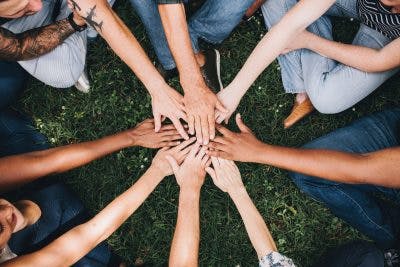 Not every day is going to be easy and sometimes things won't work out the way you hoped.
Consider joining a support group with other spinal cord injury patients living with paraplegia.
It's a great way to surround yourself with people that understand your struggles and can suggest new ways to cope.
It can also be useful to learn about potential complications you may experience in the future.
Returning to Work
Living with paraplegia doesn't mean that your life completely changes.
You should still try to live as normally as you can, which means going to work.
If you work a stationary job, going back to work with SCI shouldn't be too difficult. Just make sure that your workplace accommodates your situation with enough space for your wheelchair and whatever else you might need to help you succeed in the workplace.
If you had a more active job before paraplegia, speak to your supervisor about accommodations, or maybe transferring to a different department.
If it isn't realistic for you to keep your job, look for a vocational rehabilitation program to help you find a new job that's a good fit for your new lifestyle.
Back to School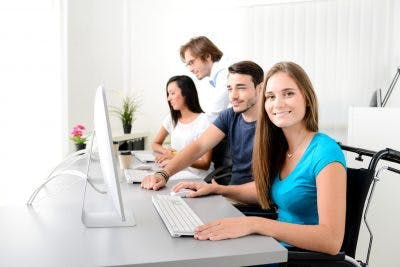 Returning to school with paraplegia can be exhausting because getting from class to class becomes a challenge.
With paraplegia, you can still do schoolwork the same way you used to.
However, the new challenge is getting to your classes on time or maybe even bowel and bladder management.
If your spinal cord injury affects your bowel or bladder, consider taking some time off before going back to school. You want to get familiar with how to manage your bowel and bladder to prevent accidents.
Be sure to request accommodations with your school's disability resource center and try to familiarize yourself with where the elevators are in each building.
Living with Paraplegia Doesn't Mean You Can't Drive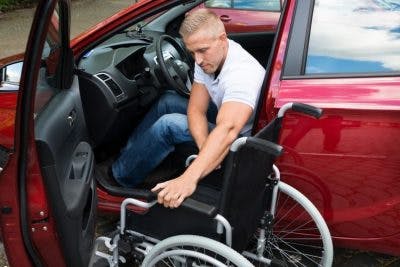 SCI patients living with paraplegia usually can drive again.
Car adaptions for spinal cord injury patients make it possible for people with paraplegia to safely drive and regain their independence.
Even if you have complete paralysis in your legs, hand controls can help you get back on the road.
To drive with paraplegia, you must undergo a driving evaluation by a certified driver rehabilitation specialist.
First, they'll check that you're physically and mentally able to drive. Then, they'll prescribe car adaptations specific to your abilities and teach you how to use them.
Finding Happiness Living with Paraplegia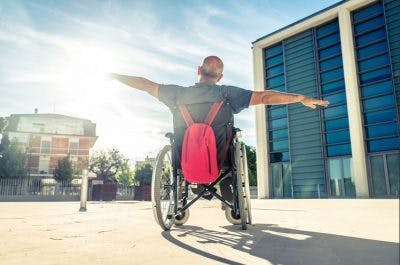 The key to living with paraplegia is continuing to do the things that brought you joy before your SCI.
They will help you realize that your life after spinal cord injury doesn't have to change as much as you thought.
Because they still have normal hand functions, SCI patients with paraplegia can still enjoy many of their favorite activities.
Many sports are now adapted for people with paraplegia and lots of tools can help make living with paralysis easier.
Staying positive and openminded to change will help ease the transition back to everyday life after SCI.
Good luck!