Memory problems after TBI are very frustrating, but they are also a very common effect of traumatic brain injury.
This is because a traumatic brain injury often causes damage to the areas of the brain that control learning and remembering.
These memory problems can affect both your long-term and your short-term memory, which can make daily activities a lot more difficult.
That's why today we will show you several different strategies that can help you work around memory problems after TBI and start living your life again!
But first, let's take a step back and learn how the brain stores and retrieves different memories.
This will give us a better understanding of memory problems after TBI.
How Memory Can Be Affected After TBI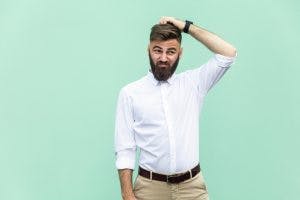 Memory is a complex process that involves several different areas of the brain. If any of these areas of the brain are damaged, this will lead to memory problems.
There are three different types or stages of memory: sensory, short-term, and long-term memory.
Sensory memory only lasts a brief time and is used to process sensory information.
Short-term memory is also brief and only stored for about 30 seconds unless it can be transferred into long-term memory.
Long-term memory is what most people think of when they think of memory. It refers to memories that you can recall about your experiences and your learning.
There is also an unconscious component to long-term memory called procedural memory.
Procedural memory is everything you do instinctively, such as tying a shoelace or riding a bike, or even keeping yourself balanced when walking. You probably know it by the name of "muscle memory."
Long-term episodic memories are mainly controlled by the hippocampus, which is located in the temporal lobe. The motor cortex stores your procedural memory.
Trauma to any of these areas of the brain can result in memory problems after TBI.
Examples of Memory Problems After TBI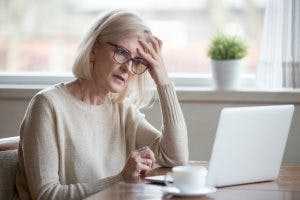 The most common memory problem after TBI causes you trouble with converting short-term memories into long-term memories.
This doesn't mean you forget things that happened in your past. It just means you have a hard time creating new memories.
For example, with this type of memory loss, you might:
Forget important details of a conversation
Forget where you left something
Lose track of time and feel unsure of what day it is
Be unable to retrace a route you took earlier that day
Traumatic brain injury can also affect short-term memory, but usually in those cases a person cannot remember anything at all, not even the fact that they forgot something.
A person with severe short-term memory problems also could not follow a conversation, because they would forget what the person speaking to them just said.
Coping with Memory Problems After TBI
You would think that cognitive exercises for TBI patients would help boost memory, but it's actually not clinically proven.
Instead, the best thing you can do to cope with memory problems after TBI is to use compensatory strategies such as writing things down or setting reminders.
While some people think writing might weaken your memory skills, it can actually help your brain encode memories better!
Besides writing, here are some other strategies to help your brain remember things easier and work around memory problems.
Reduce stress and get enough rest.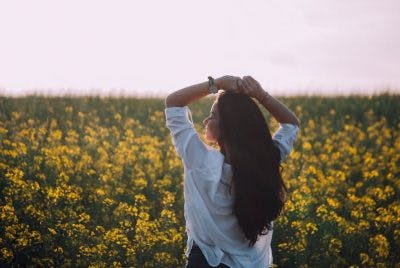 Stress, even without a TBI, makes it harder for your brain to process and store memories. That's why it's important to try your best to give yourself time to relax. There is also a lot of research suggesting that sleep is when your brain consolidates memories, so be sure you are getting enough sleep!
Get rid of distractions.
Loud noises can interfere with memory encoding, especially after a TBI. If you want to remember something, try to find a quiet place first.
Use reminders.
Set an alarm on your cell phone, or write down notes all around your house to help you remember important information.
Give yourself extra time.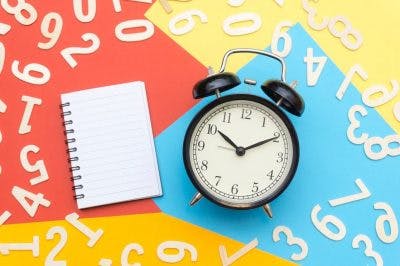 You'll probably need more time to practice, repeat, and rehearse information that you need to remember, so try not to rush yourself.
Keep a Checklist.
Use a checklist to help you keep track of what you've done and what you still need to do. For example, keep a checklist of all your appointments, or of important bills you need to pay. It's important to keep your checklist somewhere prominent where you will see it a lot, such as on the TV or fridge.
Memory Problems and TBI
Ironically, your memory problems might make it harder to remember these strategies at first. Try having a family member or friend help you with them in the beginning.
Eventually, these strategies should become second nature, and you will find them easier to use.
These tips should help you compensate for your memory problems after TBI and let you get back to living your life!