Returning to work after brain injury can give you a huge sense of accomplishment and improve your self-esteem.
But how do you go about finding a job after a TBI? That's what this article is here to show you.
In today's post, we're breaking down all the steps you need to take to return to work after your TBI.
We'll also tell you about some excellent resources available that can help make your transition back to employment smoother.
Returning to Work after Brain Injury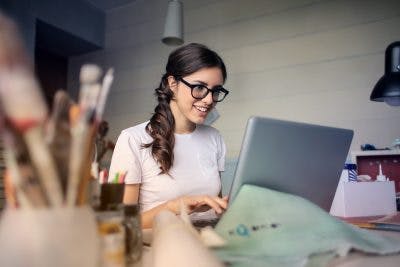 Having a job with a steady income can help you feel more independent and satisfied with life.
It also keeps your body and mind active, which will prevent your brain injury from getting worse. 
Sometimes though, it just won't be possible for you to go back to your old job, especially if you used to work at a fast-paced, high-stress job.
That's ok though! Other options include finding a less stressful role at the same company or change careers.
We know how daunting this sounds, but the following steps should help you navigate your way through the various hoops of finding a job after brain injury.
1. Wait Until You Are Ready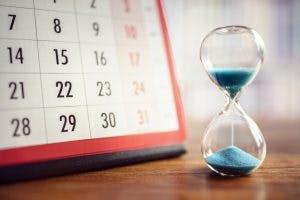 Don't push yourself. It's better to go back when you are mentally and physically prepared for work than to go back too early.
Sometimes you might be unaware of your deficits, and that might cause you to make serious mistakes on the job.
This could damage your confidence and set your recovery back, so make sure you get approved by your doctor before returning to work.
2. Start Occupational Therapy
To get your doctor's approval, you'll need to prove you have the physical and cognitive abilities required to work. That's where occupational therapy comes in.
An occupational therapist can help you get back the skills you need to return to your job.
You should tell your therapist what kind of work you used to do or would like to do so that they can tailor your treatment to fit your goals.
3. Talk to a Vocational Rehab Counselor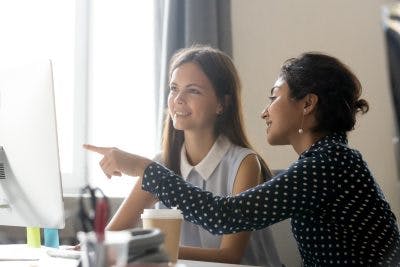 It's also a good idea to talk with a vocational rehab specialist about what specific steps you need to take to work again.
You can find counselors at your local Department of Rehab, or at certain non-profits.
For those of you receiving Disability or Supplemental Security Income (SSI), you might be eligible to take part in the Ticket to Work program.
This program gives you access to career counseling, vocational rehab, and job placement and training.
These can be great resources to help make finding work after brain injury easier!
4. Practice at Home
To make sure you're ready to work again, you can create a home program similar to your workweek. This way, you can prepare yourself for the challenges you might face at work.
Some ways you can practice at home include:
Work at your home computer and concentrate for as long as you will need to at work. Try playing cognitive training games or watching videos if you can't think of anything else to do at your computer. If you can only do a few minutes at first, that's ok.
Improve your physical endurance. Do some exercises and chores around the house every day until you can last at least a couple of hours without a break. Again, don't feel bad if this is hard in the beginning, that's why you're practicing!
Do activities that involve planning, such as cooking or shopping.
Get up at the same time every morning. Make sure you practice getting up at the time you would typically go to work.
Doing all this every day will give you a safe space to make mistakes and discover what your needs are before starting your job.
5. Be Open with Your Employer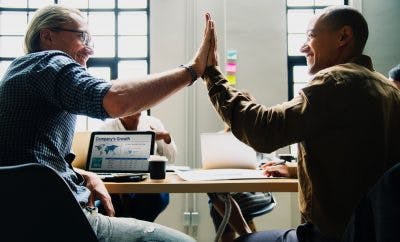 While you never have to give details about your injury to your employer (or potential employer), it can be helpful.
Under the ADA, the government requires employers to make reasonable adjustments for their employees with disabilities.
We realize it might be embarrassing at first to tell them you can't do certain things anymore. But in the long run, it's better to be open about your needs.
6. Know What Accommodations Are Available
It's important to know what adjustments employers can make for you before returning to work after brain injury. Some accommodations you can discuss with your boss include:
Working shorter hours
Returning to work gradually, maybe working from home at first.
Taking more breaks to prevent overstimulation
Starting with a lighter workload
Reassignment to a new, less stressful role
Your employer can also provide you with physical and technological aids, such as:
Modified desk or chair
Computer programs that can help you stay on task
Recording devices to help you remember
A break-room where you can be alone
You may need to work with a vocational rehab specialist or an occupational therapist to figure out what adaptations will help you most.
7. Stay Positive Yet Realistic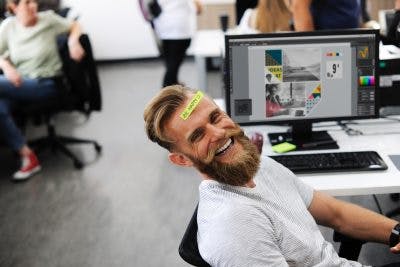 Your attitude when you start working again can determine how successful you are.
Unrealistic expectations in the beginning will harm your self-esteem and your ability to work.
You shouldn't go back to work thinking you'll be exactly how you were before, but that also doesn't mean you need to downplay your skills.
Just try to know your new limitations, and be willing to work with others to overcome them. The more open you are to accepting help, the better you'll be able to adapt.
Working Again After Brain Injury
Returning to work after brain injury represents the ultimate victory over brain injury for many people.
That's why we wanted to create this guide to finding employment after TBI. We hope these tips help make the journey towards finding work again a little more manageable.
It might take you longer than others to recover the skills needed to work, but do not give up.
With enough therapy and the right accommodations, you can have a real chance to get back to doing the work you love.