About 80% of people in the U.S. undergo surgical management of spinal cord injury, according to the National Spinal Cord Injury Statistical Center's 2019 Annual Statistical Report.
The goals of surgery after spinal cord injury are to decompress the spinal cord and stabilize the spine to preserve as much neurological function as possible and prevent further damage.
However, not all patients will need surgery right away for a spinal cord injury. In fact, many people get spinal cord injury surgery weeks, months, or even years after their injuries. It all depends on the severity of primary spinal cord damage.
To help you understand what surgical management of spinal cord injury consists of, this article will guide you through different types of surgeries and what to expect after surgery.
Types of Spinal Cord Injury Surgeries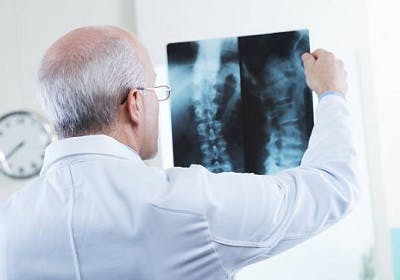 Depending on the amount of damage to the spinal cord, different types of spinal cord surgeries may be recommended.
Surgical management of spinal cord injury can be split into 2 categories, decompression and stabilization.
Decompression Surgery
Decompression of the spinal cord involves removing fragments of vertebrae or any foreign objects that are pressing down on the spinal cord.
Commonly performed spinal cord decompression surgeries include:
Laminotomy: removing a section from the back of the vertebra (the lamina)
Laminectomy: removing the entire lamina
Discectomy: removing a portion of a vertebral disc
Foraminotomy: removing a large amount of bone to expand the nerve root openings
Decompression surgery will help minimize swelling, cell death, and other secondary complications that can restrict the spinal cord's blood supply.
Stabilization Surgery
Stabilization surgery involves ensuring proper alignment of the spine, which allows for better posture and minimizes pain.
Because the spine protects the spinal cord, stabilization is essential. It helps ensure that there are no loose particles that might later compress the spinal cord.
Surgery to stabilize the spine after spinal cord injury is called spinal fusion. It involves fusing two or more vertebrae together with screws, rods, and bone grafts.
Now that you understand the various surgeries that can be performed after a spinal cord injury, let's discuss when the best time to perform surgery is.
Surgical Management of Spinal Cord Injury and Timing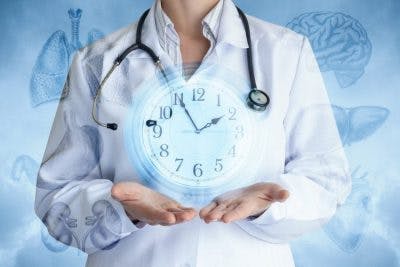 Is it safer to undergo spinal cord injury surgery as soon as possible or should you wait a few days?
The debate over the ideal timing for spinal cord injury surgery has been controversial.
The two conflicting views are that:
the sooner decompression surgery is performed, the less overall damage will occur
waiting a couple of days to perform surgery will allow the spinal cord to stabilize and be less reactive
While more research is necessary to come up with a conclusive statement, it appears that more studies support earlier intervention.
For example, this study compared the effects of early decompression surgery (within the first 8 hours after SCI) with later surgeries.
After taking note of functional outcomes after surgery and again 1 year after, the early decompression group showed better functional and recovery outcomes.
Ultimately, the timing of surgical management for spinal cord injury will vary case-by-case depending on the severity of the injury and the surgeon's discretion.
What to Expect After Surgical Management of Spinal Cord Injury
After surgical management of spinal cord injury, patients might feel as if they're in a completely different body. Rehabilitation after SCI focuses on reteaching the brain, body, and spinal cord to work in sync again through continuous repetition.
The spinal column can be extremely fragile after surgery, so patients will likely need to wear a brace for structural support.
Once they are cleared by their physician, patients should participate in physical and occupational therapy to learn how to adjust and maximize mobility.
Specialists in both types of rehabilitative therapies will evaluate the patient's functional abilities and create a customized recovery plan.
Physical therapy will focus on developing gross motor function through exercises. In contrast, occupational therapy will focus on improving mobility by practicing activities of daily living, which should also help ease the transition back to everyday life.
Adjusting to life after SCI is just as much a mental battle as it is a physical one. Therefore, psychotherapy is often recommended to help individuals learn how to emotionally cope.
Spinal cord injury recovery is no simple feat, so it's essential to be patient and trust in the rehabilitation process.
Understanding Surgical Management of Spinal Cord Injury: Key Points
Generally, surgical management of spinal cord injury consists of decompression and stabilization.
While surgery won't reverse damage to the spinal cord, it can often minimize or prevent further damage.
Hopefully, this article helped you better understand how surgical management of spinal cord injury works and what to expect after. Good luck!
Photos from top to bottom: iStock/gorodenkoff/cyano66/Natali_Mis