Getting a wheelchair after spinal cord injury can definitely be overwhelming.
To help simplify the process, this article will go over everything you need to know about picking the right wheelchair.
Factors to Consider When Getting a Wheelchair After Spinal Cord Injury
There are many wheelchair models and upgrades you can choose from to create the most comfortable wheelchair experience. Typically, your physical therapist in inpatient rehabilitation will closely assist you with this process, and your insurance company will approve certain types of chairs based on your injury (unless you are paying out-of-pocket).
Here are 5 important factors you and your physical therapist must consider before purchasing a wheelchair.
1. Severity and Level of Your Spinal Cord Injury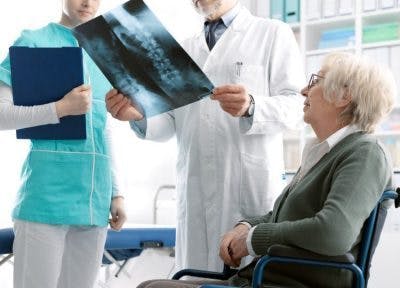 The severity and level of your spinal cord injury are going to determine whether you even need a wheelchair, what type of wheelchair is ideal for your abilities, and if additional accessories are necessary.
For example, individuals with high-level spinal cord injuries may not be able to fully control their arms. Some may be able to operate a power wheelchair, while others will need a caregiver to push them around in a wheelchair.
Individuals with thoracic, lumbar, or sacral spinal cord injuries will have partial to full control of their upper limbs and should be able to operate a manual wheelchair. However, thoracic spinal cord injury patients may not have very much trunk control and will need to make sure to utilize seat molds or orthotics for support.
Those with less severe spinal cord injuries may still be able to control some of the muscles in their legs. In such cases, it is best to practice weight-bearing and walking as much as possible. Rather than using a wheelchair, your physical or occupational therapist may recommend other mobility aids like walkers, crutches, or canes.
2. Budget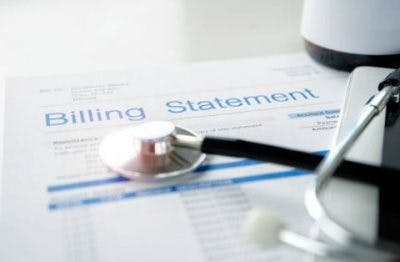 Budget plays a huge role in the wheelchair selection process.
If you're going through insurance, your physician, occupational therapist, or physical therapist will assess your abilities and write you a prescription for a wheelchair.
Whether insurance will cover the cost of the wheelchair will depend on medical necessity and your insurance policy.
Generally, when you're getting your wheelchair covered by insurance or Medicare, you'll have less of a say in what type of wheelchair you get. But on the bright side, you won't have to pay for it out-of-pocket and your therapist(s) should be able to advocate for you to get one that will suit your needs.
In most cases, insurance will cover the cost of the wheelchair, but not the cost of maintenance and accessories.
3. Fit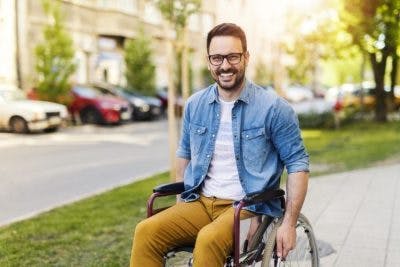 The most important factor to consider when getting a wheelchair after spinal cord injury is the fit.
Is it comfortable for your height and width? Think about how long you're going to need to sit in the wheelchair every day. If it's not the right fit, you'll risk poor posture, pressure sores, muscle pain, and joint stiffness.
Most wheelchairs will come with adjustable leg rests and armrests. In most cases, you'll want to make sure that your thighs are level with your hips and that your armrests don't force your shoulders to rise. For those with poor trunk control however, your physical therapist may actually want your hips slightly lower than your knees, as this will improve your sitting balance somewhat. This is why it's so important to work closely with your therapist, so that they can guide you on making small modifications to the fit of your wheelchair.
Additionally, you will need a pressure-relieving cushion, especially if you have a complete injury that has caused you impaired sensation in your lower body.
4. Lifestyle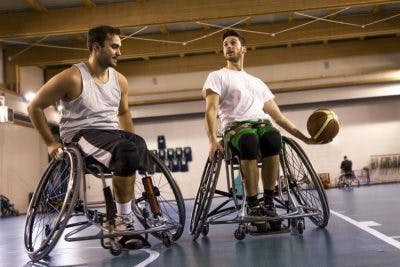 It's essential to get a wheelchair that suits your lifestyle.
If you'll be driving, how will the wheelchair fit into the car? Some wheelchairs fold for convenient storage while others don't. Additionally, some are heavier than others.
Will you primarily use it indoors or outdoors, or both? Are the floors in your home mostly tile, wood, or carpet? Most wheelchairs are very easy to operate on a flat surface. However, on more unstable surfaces like gravel and grass, it gets more difficult to move and you'll have to consider things like shock absorption.
Do you plan on participating in wheelchair sports? Wheel cambers can be applied to angle the rear wheels so that the tops are closer together than the bottoms. It makes it easier to handle the wheelchair and provides more lateral stability.
It's also a good idea to add reflectors to your wheelchair so others can easily see you in the dark.
5. Preferences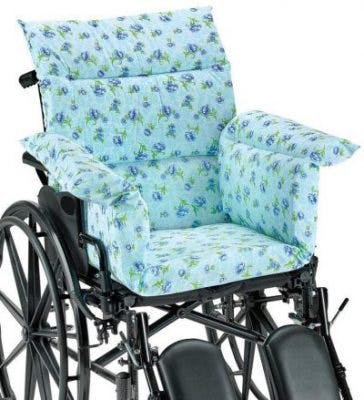 The final factor you must consider when getting a wheelchair is your personal preferences.
Many spinal cord injury patients spend the majority of their time in their wheelchairs, so it's important to get one that you like!
Another great way to personalize your wheelchair is with wheelchair decorations like wheel covers, cushion covers, and convenient storage slots.
Choosing Your Wheelchair After Spinal Cord Injury
Operating a wheelchair after a spinal cord injury can be very challenging. Paralysis and loss of sensation can throw off your balance and endurance.
Therefore, it's essential to choose the best wheelchair for your abilities and practice safe handling.
Check out this video for helpful wheelchair handling tips!
If you're still unsure of which wheelchair to get, United Spinal's wheelchair review page is another great resource. With over 2,000 wheelchair reviews, you can read about other spinal cord injury patients' experiences to help guide your decision.
Many spinal cord injury patients rely on their wheelchairs as their primary mode of mobility, so it's crucial to get one that fits comfortably and suits your lifestyle.
Hopefully, this article helps you pick the right one. Good luck!