Do you know what the differences between cerebral palsy and multiple sclerosis are?
Both conditions involve neurological damage but vary significantly in causes, progression, and prevalence.
To help you understand the distinctions between cerebral palsy and multiple sclerosis, we're going to compare the two side by side.
Let's get started!
Multiple Sclerosis Basics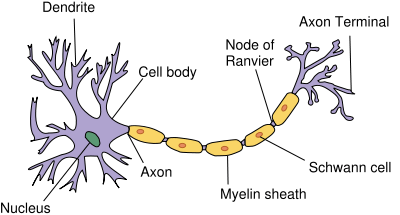 Multiple sclerosis is an autoimmune disease that occurs when the immune system attacks the myelin sheath that surrounds neurons in the brain and spinal cord.
The attack causes inflammation and damage, which delays or prevents the transmission of signals between neurons. This can result in a variety of impaired motor, cognitive, and emotional functions.
There are 4 types of MS, but in this article, we're only going to cover relapsing-remitting multiple sclerosis, because almost all cases (98%) of multiple sclerosis in children are relapsing-remitting.
Relapsing-remitting multiple sclerosis affects about 85-90% of individuals with MS. It's characterized by periods of progressive neurological dysfunction (relapses) followed by periods of mild neurological recovery (remission).
Cerebral Palsy Basics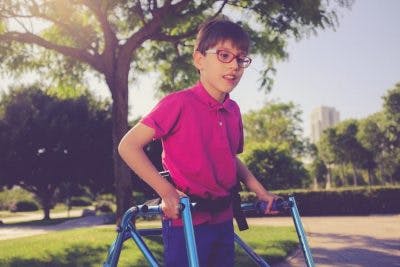 Cerebral palsy is a motor disability caused by damage to the brain before or during birth, or in early childhood.
Cognitive and emotional impairments are not directly related to CP but commonly co-occur and are referred to as associative conditions.
There are also 4 types of cerebral palsy:
Spastic: the most common type of CP; characterized by stiff movements due to spasticity (involuntary muscle contractions); caused by damage to the motor cortex
Ataxic: characterized by poor balance, coordination, and fine-motor skills; caused by damage to the cerebellum
Dyskinetic: characterized by uncontrollable movements and fluctuations between high and low muscle tone; caused by damage to the basal ganglia
Mixed: when symptoms of any 2 or 3 types of cerebral palsy are experienced; caused by damage to multiple areas of the brain
Causes of Cerebral Palsy and Multiple Sclerosis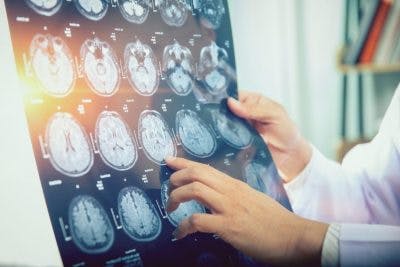 While the exact cause of multiple sclerosis is still unknown, it's suggested that genetics and environmental factors can increase the chances of acquiring MS.
A specific combination of genes can make a person more likely to have MS than another; however, there is no single gene for multiple sclerosis.
It's also suggested that there's a correlation between smoking and the development of multiple sclerosis.
While multiple sclerosis can affect all areas of the brain, cerebral palsy is caused by damage specifically to the motor cortex, cerebellum, or basal ganglia.
MS occurs when immune cells infiltrate and attack neurons in the brain, while cerebral palsy can occur as a result of premature birth, lack of oxygen, bleeding in the brain, infection, or head injury.
Symptoms of Cerebral Palsy and Multiple Sclerosis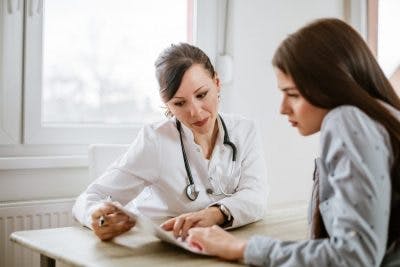 Because multiple sclerosis affects multiple parts of the brain, its symptoms can vary quite a bit.
Depending on the severity and location of the lesions, different symptoms will be experienced.
Common symptoms of multiple sclerosis include:
bladder/ bowel problems
depression
dizziness
fatigue
poor coordination
impaired sensation
spasticity
pain
tremors
cognitive impairment
vision problems
Coincidentally, individuals with cerebral palsy can also experience these symptoms.
However, only motor impairments like spasticity, tremors, and poor coordination are directly related to CP. Cognitive and emotional symptoms are caused by different sources of brain damage but commonly co-occur.
Prevalence of Multiple Sclerosis vs. Cerebral Palsy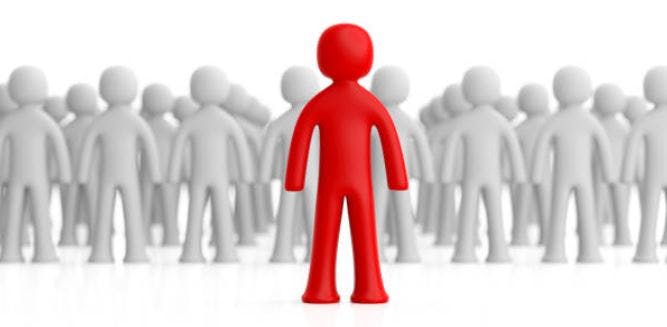 Occurrence: Multiple sclerosis affects about 1 in every 1000 people in the United States, and cerebral palsy affects about 2-3 in every 1000.
Gender: Relapse-remission multiple sclerosis is about 3x more common in females than in males. Cerebral palsy is more common in males than in females, but for unknown reasons.
Age: Generally, people start to develop relapse-remission MS before age 30. Up to 5% of individuals with multiple sclerosis experience their first symptoms during childhood. Cerebral palsy occurs before or during birth, or in early childhood. It cannot be acquired as an adult.
Geography: MS is more common in areas that are further away from the equator. It's suggested that because areas further away from the equator receive less exposure to sunlight, they're more likely to have vitamin D deficiencies, which can lead to autoimmune disorders like multiple sclerosis. Geographical location does not affect the occurrence of cerebral palsy.
Race: Multiple sclerosis is most prevalent among Caucasian infants and adults, while cerebral palsy is most prevalent among black infants.
Cerebral Palsy and Multiple Sclerosis Management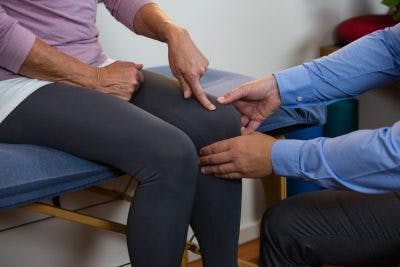 Multiple sclerosis is a progressive disorder, meaning that damage to the brain will likely worsen over time.
Doctors will often prescribe immunosuppressants to reduce immune cell activity and modify the progression of MS.
In contrast, cerebral palsy is nonprogressive, and brain damage will not worsen over time.
Because each case of cerebral palsy and multiple sclerosis is unique, an individualized care plan must be developed to meet each patient's specific needs.
Both cerebral palsy and multiple sclerosis patients can effectively manage their symptoms through interventions like:
physical therapy
cognitive rehabilitation therapy
occupational therapy
speech therapy
medications
orthotics
surgery
Understanding Cerebral Palsy and Multiple Sclerosis
Cerebral palsy and multiple sclerosis both involve damage to the brain.
Cerebral palsy occurs very early in life, while multiple sclerosis is mostly acquired in adulthood.
CP-related brain damage will not get worse over time; however, MS-related brain damage can.
While cerebral palsy and multiple sclerosis are both lifelong conditions, their symptoms can be effectively managed.
That's a wrap! Hopefully, this article helped you better understand the differences between these two neurological conditions.