Spinal cord injury complications will vary from person-to-person depending on the severity and level of injury.
Therefore, it's essential to understand the potential outcomes of spinal cord injuries.
By being prepared to deal with spinal cord injury complications, you can seek early management and prevent them from worsening.
This article will go over 11 common spinal cord injury complications and how to effectively manage them.
Major Spinal Cord Injury Complications
While some spinal cord injury complications can be mild and easy to deal with, others can be serious medical emergencies that need immediate attention.
Here are the causes and symptoms of 11 prevalent spinal cord injury complications.
1. Limited Mobility
A direct outcome of spinal cord injury is impaired motor control.
Movement occurs when the brain sends messages down the spinal cord to the body.
However, after a spinal cord injury, messages from the brain may not be able to get past the injury site.
As a result, SCI patients will have paralysis and struggle to control their movements.
2. Loss of Sensation
Another direct outcome of spinal cord injury is impaired sensation.
When we touch something, sensory information travels from the body, through the spinal cord, to the brain. The brain then processes that information and sends signals back down to the body to react.
After a spinal cord injury, messages between the brain and body are disrupted on both ends resulting in impaired sensation and motor control.
3. Breathing Difficulties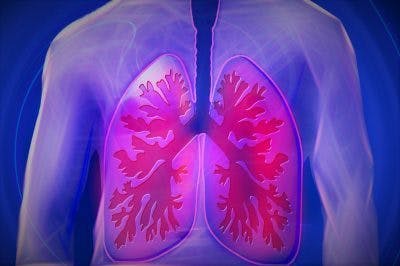 Patients with higher-level cervical injuries (C1-C4) often experience breathing problems due to impaired diaphragm innervation. Your diaphragm is the primary muscle used for breathing.
Higher-level spinal cord injuries require immediate medical attention and often result in death due to the inability to breathe.
Respiratory infections can also result in breathing difficulties. Many SCI patients cannot produce a strong enough cough to clear mucus buildup in the lungs.
This increases your chances of getting pneumonia, which is one of the leading causes of death in spinal cord injury patients.
4. Poor Blood Circulation
Lack of physical activity can cause blood to pool in your arms and legs.
Additionally, a spinal cord injury can disrupt blood vessel tone. When your blood vessels relax too much, there isn't enough pressure to efficiently push blood back to the heart.
As a result, individuals may experience low blood pressure, which can make them feel lightheaded, dizzy, or weak.
5. Autonomic Dysreflexia
Autonomic Dysreflexia is when your autonomic nervous system overreacts to stimuli. The autonomic nervous system affects involuntary functions like heart rate, blood pressure, temperature regulation, bladder, and bowel activity.
Anything that bothers your body below your level of injury can stimulate autonomic dysreflexia. Examples include wearing pants that are too tight, a full bladder, cuts, and extreme temperatures.
Symptoms of autonomic dysreflexia include sweating, increased blood pressure, blurry vision, anxiety, headaches, or blotchy skin.
6. Bladder and Bowel Dysfunction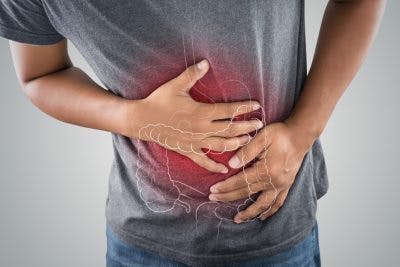 ©iStock.com/Tharakorn
Neurogenic bowel and bladder dysfunction are very common after a spinal cord injury because these muscles are innervated at the lowest regions of the spinal cord. Spinal cord injuries affect functions below the level of injury.
Due to impaired sensation, many spinal cord injury patients cannot tell when they need to go to the bathroom.
Poor control of your bowel and bladder muscles can cause constipation, pain, and accidents.
7. Chronic Pain
Most spinal cord injury patients experience some form of chronic pain.
The 3 types of pain you can experience after spinal cord injury are:
Musculoskeletal pain mostly occurs when you overuse certain bones, joints, or muscles. For example, many SCI patients overuse their arms while maneuvering wheelchairs.
Visceral pain typically occurs near the abdominal or pelvic areas and originates from your internal organs. This kind of pain may be indicative of bowel or bladder complications.
Neuropathic pain is pain that results from nerve damage, which is why even in places where you are otherwise paralyzed, you can feel pain.
8. Spasticity
Spasticity is characterized by involuntary muscle contractions.
Because your body isn't receiving signals from the brain, the spinal cord acts on its own and makes muscles tighten to prevent them from getting torn.
When your muscles are continuously tight, it becomes painful and difficult to move.
9. Depression and Anxiety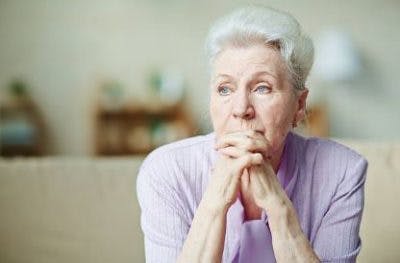 ©iStock.com/shironosov
Many spinal cord injury patients struggle to adjust to life after SCI, which can take a toll on their mental health.
Depression and anxiety are very common spinal cord injury complications.
If not carefully managed, they can negatively impact:
sleeping patterns
eating habits
energy levels
focus
judgment
10. Scoliosis
Scoliosis is a condition where the spine curves to the side.
While it typically occurs during adolescence, scoliosis can also develop in adulthood after traumatic events like spinal cord injury.
Nerve damage can cause a lack of control over the core muscles, which makes it difficult to sit upright. Gradually, individuals who continuously compromise their posture and lean to the side can develop neuromuscular scoliosis.
11. Pressure Sores
A sedentary lifestyle can increase the risk of developing pressure sores after spinal cord injury.
Because SCIs disrupt communication between the brain and body, the sensory signals that indicate there is too much pressure on a specific part of the body do not reach the brain.
As a result, you don't feel uncomfortable or antsy after sitting in the same position for too long.
Too much pressure for too long will disrupt blood flow and deprive tissues of oxygen, which makes the skin susceptible to pressure sores.
Best Ways to Manage Spinal Cord Injury Complications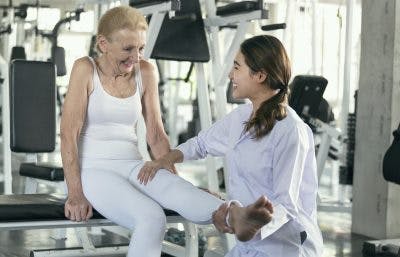 ©iStock.com/baramee2554
Now that you understand the various complications that can arise from spinal cord injury, let's go over effective management techniques.
Every SCI is unique, so management should be customized to each individual and their specific complications.
Some of the most widespread management interventions include:
Keep in mind that what works for someone else may not work for you. Generally, a combination of management interventions will be most effective.
Living with Spinal Cord Injury Complications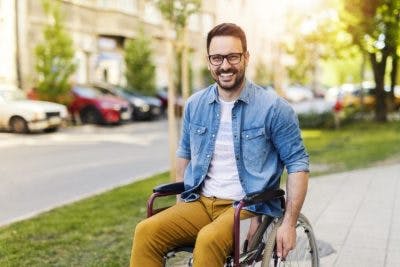 ©iStock.com/Jelena Danilovic
Your spinal cord is a delicate bundle of nerves and damage to it should never be taken lightly.
Learning to cope with spinal cord injury complications requires time and willingness to adjust.
Hopefully, this article helped you become more aware of potential complications you may face after spinal cord injury and how to manage them. Good luck!
Featured image: ©iStock.com/yacobchuk