Goal setting during stroke rehabilitation can help provide motivation and structure on the road to recovery.
It's important to set challenging and realistic goals that push you to your highest potential. This article will discuss the best practices for setting goals during stroke recovery.
Common Mistakes in Goal Setting for Stroke Patients
Every stroke is different, which means that every recovery will be different. All stroke survivors are working with different circumstances, and goals should be adjusted to those circumstances.
For instance, a person that sustained a moderate stroke might set a goal to walk again while a person that survived a massive stroke sets out to regain the ability to swallow.
If that same person set a goal to both regain the ability to swallow and walk again, it could be overwhelming, frustrating, or discouraging as the road to recovery is longer for large goals.
The balance between challenge and appropriateness is key during stroke recovery. Up next, we'll discuss more tips for goal setting during stroke rehabilitation.
How to Set Goals for Stroke Patients
To stay motivated on the road to recovery, consider these tips for creating motivating goals:
1. Start Small, Start Now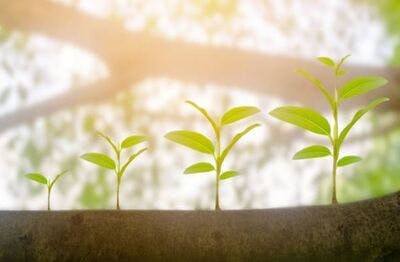 During stroke recovery, it works best to take recovery one step at a time. If a person experiences hemiplegia, for instance, it would be too overwhelming to set walking as the initial goal. Instead, break it down into smaller steps.
Perhaps the first goal will be to regain twitches in the affected limbs through upper and lower limb rehab. Once movement returns, continue to set challenging yet realistic goals, such as being able to walk with a walker, then with a cane, then without a device but with minimal assistance from a caregiver or therapist. If walking is your ultimate long-term goal, your physical therapist should be working with you to set these incremental shorter-term goals based on your specific situation.
The key is to feel challenged but not overwhelmed by your goal. That way, you can stay motivated to take the daily action necessary to see results.
2. Be SMART About It
S.M.A.R.T. goals are Specific, Measurable, Achievable, Results-focused, and Time-bound. The previous step discussed how to set achievable goals. But what about measurable and results-focused goals?
Using high-tech home therapy devices can help with this. For instance, FitMi home therapy is a home exercise program that tracks your number of repetitions during every exercise session. This makes it easy to measure your progress.
Once goals are measurable, it becomes clear how to set your next goal. For instance, if you can accomplish 5 reps of a leg exercise, then your next goal can be 10 reps, then 15, and so on.
3. Don't Compare Your Journey to Someone Else's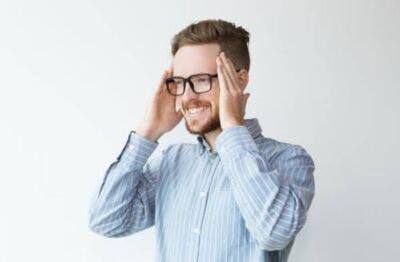 When setting goals during stroke recovery, there's a balance between inspiration and competition.
Watching stroke recovery stories on YouTube can help inspire you to take action towards recovery. Be mindful of too much comparison, though.
If one person recovers within 6 months, and you're going into your second year post-stroke, don't let that discourage you from taking action towards recovery.
Remember: recovery is possible even decades after a stroke. Don't compare your timeline to anyone else's.
4. Work with Your Occupational Therapist
Occupational therapists are excellent resources for setting goals during stroke rehabilitation. They understand how to set challenging and realistic goals based on your unique circumstances, and are trained to incorporate your priorities into your goals.
Best of all, as you progress with your goals, your therapist is there to cheer you on and set higher goals to keep you challenged. Take advantage of their expertise.
5. Do Your Research
After writing down your goals and scaling them down to manageable steps, ask yourself what it would take to accomplish each goal.
For instance, if you want to regain speech, what resources can help you reach that goal? Then, do your research to look up various stroke recovery tools that can help.
For instance, there are speech therapy apps that you can use at home to regain speech. Or if you want to regain the ability to walk, there are home exercise programs like FitMi home therapy that can motivate you and track your progress.
Ask your therapists for recommendations. If you do your own research, you can even run your ideas by your therapist to make sure they're a good fit for you.
Goal Setting Is Just the Start
Setting goals during stroke rehabilitation is a great first step on the road to recovery. It helps provide a framework for the actions that you can take to advance your recovery.
That means, the next step is action. A goal means nothing unless you take action on a regular basis to accomplish your goals.
Take it one step at a time, and keep going. We hope this article helps you stay motivated on the road to recovery.